As the holiday season is upon us, we shine a spotlight on a festive traditional drink that brilliantly shows how a simple recipe can blossom into so much more.
Eggnog may have originated in England, but it's been adapted, particularly in the States and Latin America; Mexicans have rompope, Cubans have crema de vie, and Puerto Ricans have coquito.
Coquito is eggnog's "better tasting sassy cousin". The main ingredients of coquito are coconut milk, evaporated milk, cream of coconut, Puerto Rican rum and sweetened condensed milk. But, it's the mix of spices and warming flavors that make this drink memorably delectable.
Chef Tracy Figueroa, culinary instructor at Brooklyn Park's Hennepin Technical College, hails from Puerto Rica. Her grandmother/abuela always added the traditional spices of ground nutmeg, cinnamon, vanilla extract and, for a finishing flair, floated a whole star anise on the top of the chilled blended drink.   
If you look up 10 recipes for coquito, you'll find just as many small variations ranging from the amount of rum (½ cup to 2 cups) to the absence of egg yolks, which adds greatly to the shelf life of this Navidad drink, often imbibed Thanksgiving through mid-January.
Spice profile adaptations that have emerged after generations of sampling make this drink customized to your taste.
Popular variations include:
Star Anise

Ginger

Nutella

Cloves

Pistachio

Rum raisins
If you have a Coquito story or recipe variation to share, please comment on our Facebook wall. https://www.facebook.com/minneapolisnorthwest.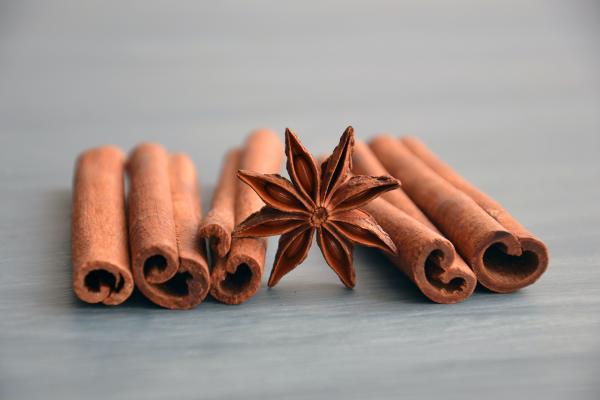 The video production students at Hennepin Technical College in Brooklyn Park Minnesota had fun putting together a video with Chef Denis Durnev that demonstrates the making of coquito according to Chef Figueroa's family recipe.  
Abuela Figeuroa's Coquito
1 can 10 oz cream of coconut
1 can 15 oz coconut milk
1 can 14 oz evaporated milk
1 can sweetened condensed milk
2 egg yolks (optional)
1 tsp vanilla extract
1 cup white or coconut rum
1 tsp ground cinnamon
¼ tsp freshly ground nutmeg
Star Anise for garnish