Hennepin Technical College's Chef Denis Durnev teaches the next generation of culinary students the skills & techniques to elevate cooks into chefs. His curriculum and hands on lectures and demonstrations cannot be summarized in easy steps, but he did contribute a few hacks on how to make holiday meals a little bit easier and a lot more spectacular.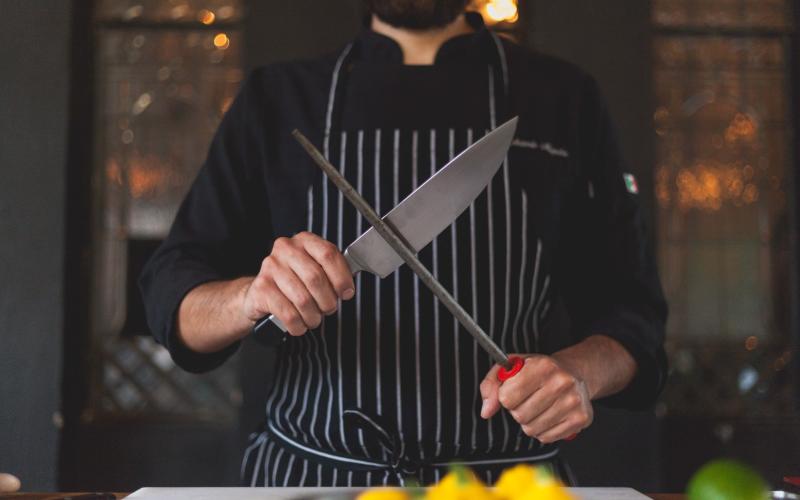 Kitchen Ready:
The most dangerous tool in the kitchen is a dull knife.
Sharp knives not only make prep work faster but more efficient and beautiful. Believe it or not it can also make the food taste better. When the meat/vegetable/fruit is prepared with precision the flavor is often elevated.
In the Twin Cities Vivront has knife sharpening store fronts in Wayzata and Edina with quick turnaround time for you to drop them off in person or drop them off in the mail. They also sell the largest selection of Japanese knives in the state along with accessories for every person on your gift list.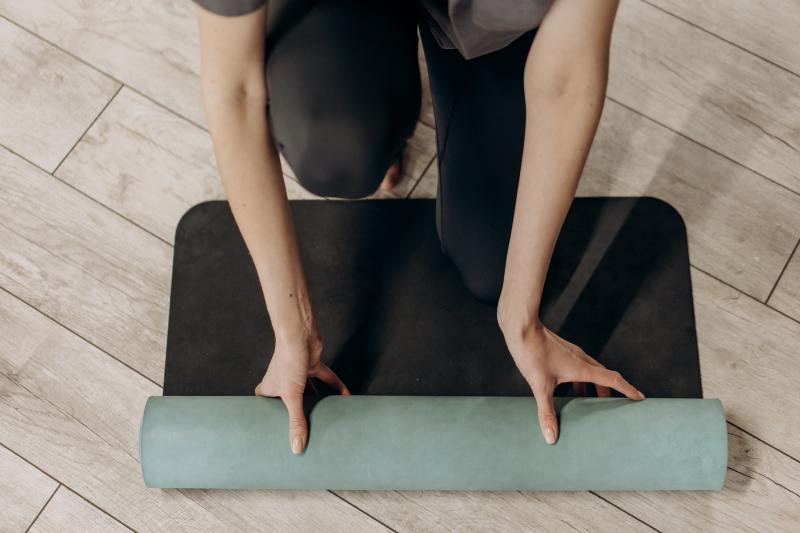 Leave the sliding for the sledding hills:
Make sure nonslip matts are placed both under the rugs in the kitchen as well as the cutting boards on the counters. No need for industrial matts or plain floors but when there are multiple bodies scurrying to get appetizers, drinks or the family dog, a fall can both cause bodily injury as well as damage to the bowls/plateware or serving platters that are in preparation to highlight the delicious meal.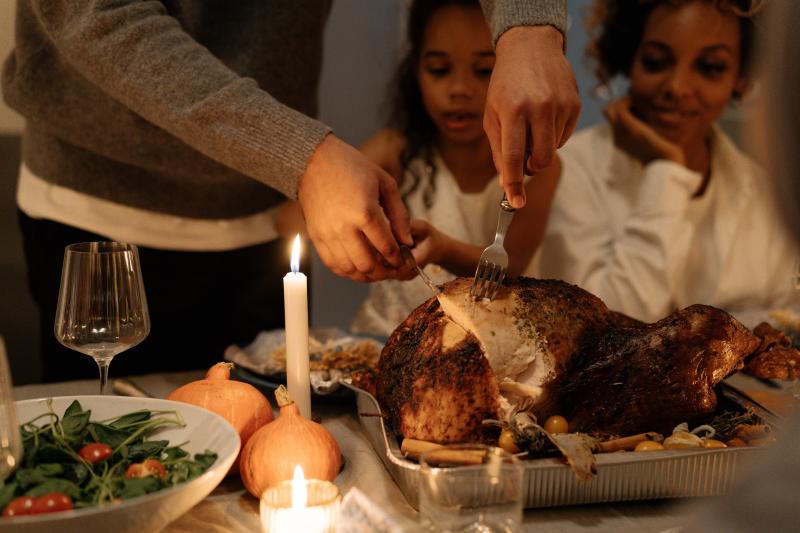 Know when to pinch and when to invest:
A fresh turkey can cost 3-4x the price of a frozen bird. Chef Denis prefers frozen because he can shop for the best price and get a bird that is a blank slate avoiding a bird that is pre seasoned or brined. The bonus is that you get to select the flavor profile to fit your guests.
Here are 13 ways to make your turkey flavor explode.  https://www.epicurious.com/holidays-events/13-way-to-make-better-thanksgiving-turkey-now-article#:~:text=Never%20pass%20up%20the%20opportunity,almost%20no%20time%20at%20all.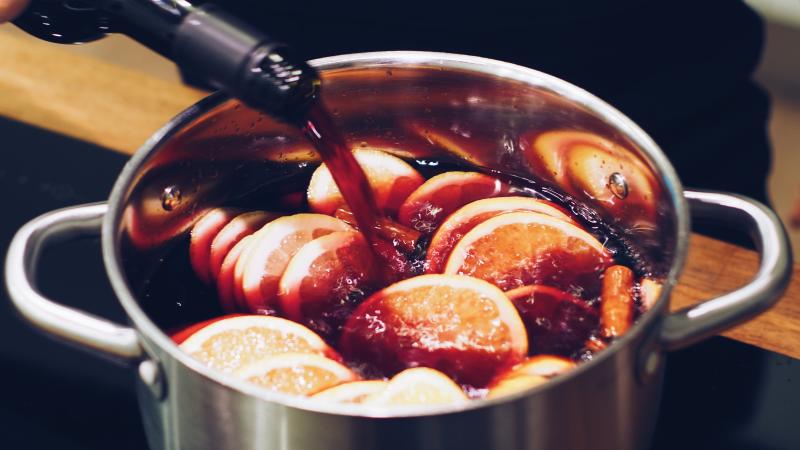 Make it a signature sip:
Instead of purchasing brand name drinks (hard or soft) consider mixing up a signature punch or cocktail that can bubble with flavor even using warehouse club or off brand mixes. This might be a good time to spend some time at a local liquor store with a knowledgeable professional to sample and try out affordable drinks that mimic your usual drink(s).
On New Year's Eve you don't have to insist on only popping a bottle of champagne. Champagne is a wine region and only grapes grown in vineyards from that area can call their goods 'champagne'. Why not try a Spanish Cava or a simple California sparkling wine – you'll have the same tickle in your nose often for less than their name brand companions.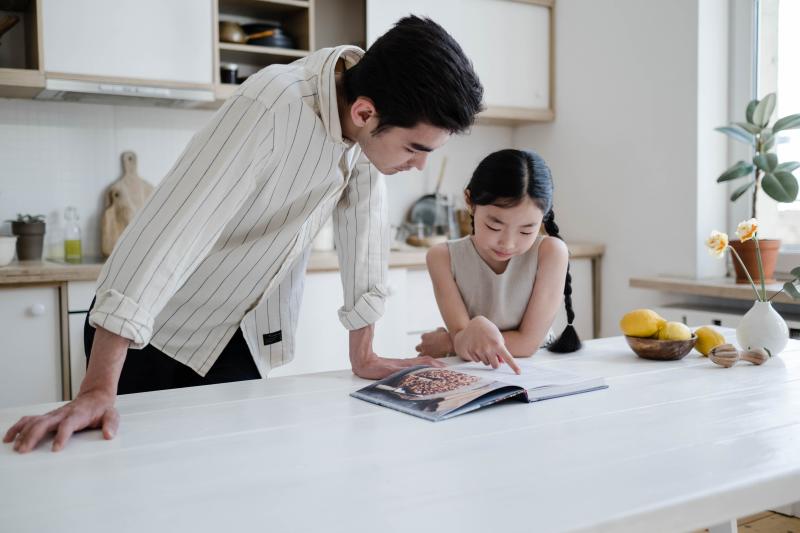 Respect the recipe:
Respect a recipe's layers and details. When a recipe says to use perhaps a specific finishing salt or herb, be sure to not toss that in when you're initially mixing the main ingredients together. It's to be used at the very end for a reason! If a Mexican dish encourages you to finish with a squeeze of fresh lime don't let that beautiful wedge remain intact for Instagram fame – the citrus will enliven the senses to heighten the protein, beans and cheese taking the flavor to a new level.
In conclusion Minneapolis Chef Laura Bonicelli says it best: Read the recipe all the way through. You can save time, prevent mistakes, and ensure successful results when you take the time to read the recipe from start to finish.