Take advantage of golf courses open in Minneapolis Northwest. New guidelines and procedures have been put in place to promote social distancing and support the health and safety of all golfers. Read through the new guidelines and contact the course directly for further details and questions. The grass is green and waiting for you to play on it! Please supply your own mask, gloves and hand sanitizer as you feel necessary.
Topgolf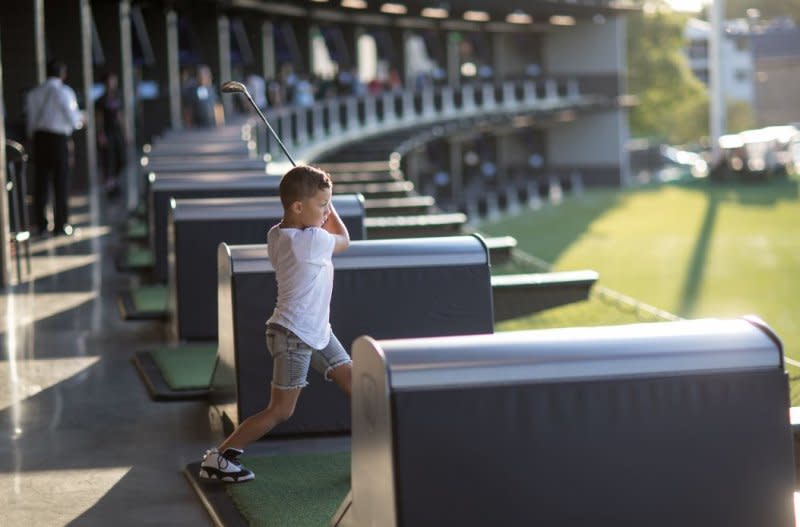 Minnesota's premier golf and entertainment venue is once again open for business! When arriving at Topgolf, be sure to wear your face mask upon entry until you get to your table or bay, and while moving throughout the venue. When in your bay (at a safe social distance from other guests who are not in your group), you are not required to wear a mask. Masks are not required for children under the age of 6 or for those with underlying health conditions. Six-foot social distancing markers are displayed throughout common areas, along with a strict protocol of a maximum of six people per bay. The entire venue is cleaned throughout the day and all common areas are regularly disinfected. Golf clubs, golf balls, game screens and other frequently touched bay surfaces will be disinfected between each group. Make your reservations online today!
Rush Creek Golf Club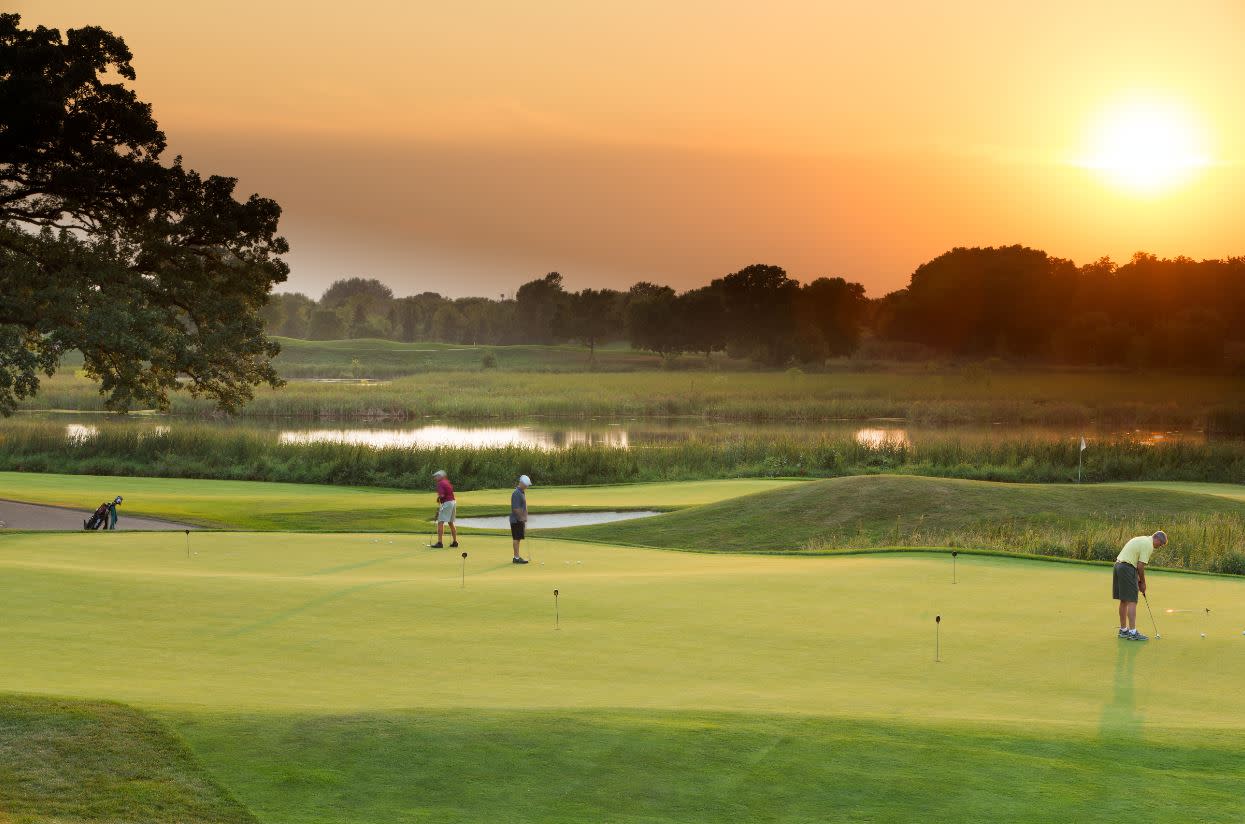 Rush Creek Golf Club in Maple Grove has a gorgeous layout and a stunning 18th hole that provides the perfect ending to your game. The golf course is currently open to Platinum, Gold and Rush Creek Cardholders only. Tee times should be booked online in advance. Rush Creek encourages walking (if you are able) to assist with social distancing and limited availability of carts.
Cardholders may bring their child, if under 18 years of age and living in the same household. Rush Creek requests golfers pre-pay online on the day of your scheduled tee time. Visit the website for arrival and check-in procedures, and tips on maintaining a distance of 6 feet apart from other players at all times.   
Rush Creek's Mac Nine course is an excellent resource for practicing and teaching. One person in the group must be a Platinum, Gold, Rush Creek or Mac Nine season pass holder (or their family members). If there are kids (18 or under) in the group, one adult must be present to chaperone. The adult does not have to play, but they do have to walk along if not playing. Kids must be part of the same household. Tee times on the Mac Nine are not reserved; groups will tee off on a first come first serve basis.
The Golf Academy is now scheduling individual lessons (all group classes are cancelled through May 4, possibly longer if needed). The driving range and putting green remain closed.
Rush Creek's popular Highlander Restaurant offers a limited menu for takeout dining, open from 3 to 8 p.m.
Edinburgh USA
Book a tee time at Edinburgh USA in Brooklyn Park, a beautiful an 18-hole Championship golf course that has hosted a number of tour events, as well as local amateur and professional championships. After a recent remodel, the number of sand traps was cut from 81 to 64 and the sand replaced with cool, green grass, making this already impressive course more appealing to golfers at all skill levels. Below are the policies that need to be followed at this time:
- The use of golf carts is prohibited.
- Social distancing requirements must be observed at all times, unless the players reside in the same living unit or household.
- All tee times and payments must be made in advance by phone.
- All groups will need 3-4 players.
- Golf cups will be raised 1 inch out of the hole with the pin in the hole, but touching the pin is prohibited. Once the golf ball hits the cup the shot is considered holed.
- No bunker rakes and no ball washers.
- When you are done with your round please exit straight to your vehicle.
Centerbrook Golf Course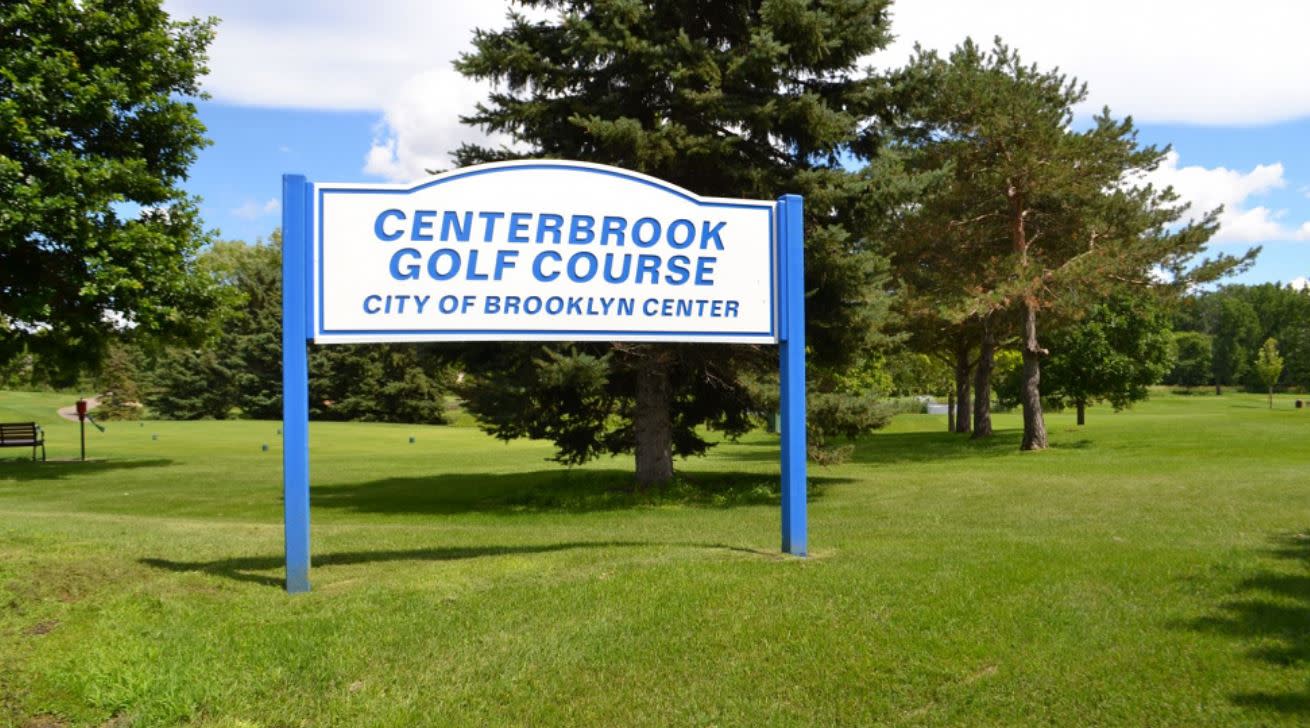 Head to Centerbrook Golf Course in Brooklyn Center for a fun and challenging nine-hole, par-3 layout that can be played in 90 minutes or less. You can also try FlingGolf, an entertaining blend of golf and lacrosse, as an alternative to the traditional sport. FlingGolf players join conventional golfers on the greens and scoring is consistent with the regular game. 
Brookland Golf Park
Brookland Golf Park in Brooklyn Park has earned a reputation for providing one of the best golf experiences in the region. Their nine-hole, par-30 design is great for someone looking for a more laid-back round of golf. Please call the pro shop at 763-488-6497 to make a tee time and pay for your round over the phone. You will get an emailed receipt. Show up no earlier than 10 minutes before tee time and call pro shop for "check in". Brookland Golf Course is following the recommendations for social distancing guidelines.
Eagle Lake Youth Golf Center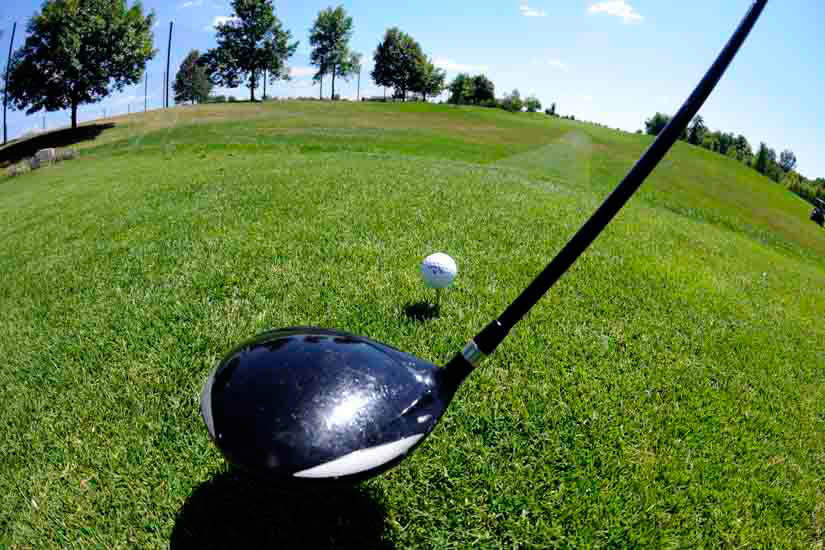 Eagle Lake Regional Park sits on the border of Plymouth and Maple Grove and is home to the popular Eagle Lake Youth Golf Center. This youth-oriented golf course is the perfect place for beginning golfers or anyone wanting to brush up on their game.
The center's golf courses and driving ranges are now open. Reserve a tee time online. Changes to usual operations, including changes to golf cart use, will be in place to encourage social distancing, reduce touching shared surfaces, and decrease face-to-face interaction. All courses will be walking only except for those who absolutely need a cart. All transactions are credit card only, no cash. To reduce gatherings, clubhouses will be one-way traffic flow. Please follow the entrance/exit signs marked on each door. Gathering in the clubhouse is not permitted.
Golfers are asked to do their best to smooth the sand using a club or shoe, as bunker rakes will not be available. Cups will be adjusted on the greens to reduce the need for touching surfaces when removing your ball. Flags should be left in place at each hole. Fast play is encouraged to promote social distancing.
Elm Creek Disc Golf Course
The Elm Creek Disc Golf Course provides fun for all ages and abilities, whether it's your first time on a disc golf course or you're a seasoned professional. The course begins just inside the park at the Elm Creek Chalet and follows the paths of winter's cross-country ski trails, tubing hill and terrain park. Two par-4 holes and other championship-caliber holes make this course challenging but manageable.