Minnesota is thrilled to host prime sporting events like the Super Bowl, and this spring is no exception as the Twin Cities welcomes the NCAA Men's Basketball Final Four! Four of the nation's best college basketball teams will do battle over one action-packed weekend this April. Whether you're a sports fan, college student, family or music junkie, there is something for everyone during Final Four weekend, both in and outside of downtown. Check out the jam-packed schedule of events happening, along with our top recommendations for places to stay, play, eat and drink.
NCAA Final Four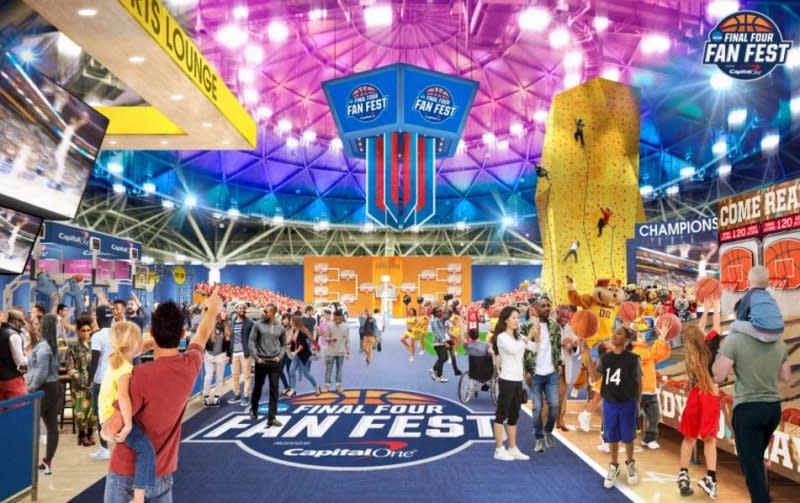 Final Four Fan Fest
Friday, April 5 – Monday, April 8
Minneapolis Convention Center
Tip off your weekend at Final Four Fan Fest presented by Capital One. Get immersed in a sports wonderland of interactive games, celebrity and athlete appearances and autograph signings. And Fan Fest is so much more than basketball. Knock it out of the park at Home Run Derby, participate in one of the free cheer clinics taking place over the weekend or make your way over to the rock wall and climb to the top to get a birds-eye view of the entire event! Don't worry if you run out of time and can't see and do everything in one day because Fan Fest is open all weekend! 
Reese's Final Four Friday
Friday, April 5
U.S. Bank Stadium
Reese's Final Four Friday is loads of fun for the entire family and admission is FREE. Check out each of the Final Four teams in their final open practice before Saturday's national semifinal games and stick around for the Reese's College All-Star Game in the afternoon. The event is highlighted with special programming and tributes throughout the practices.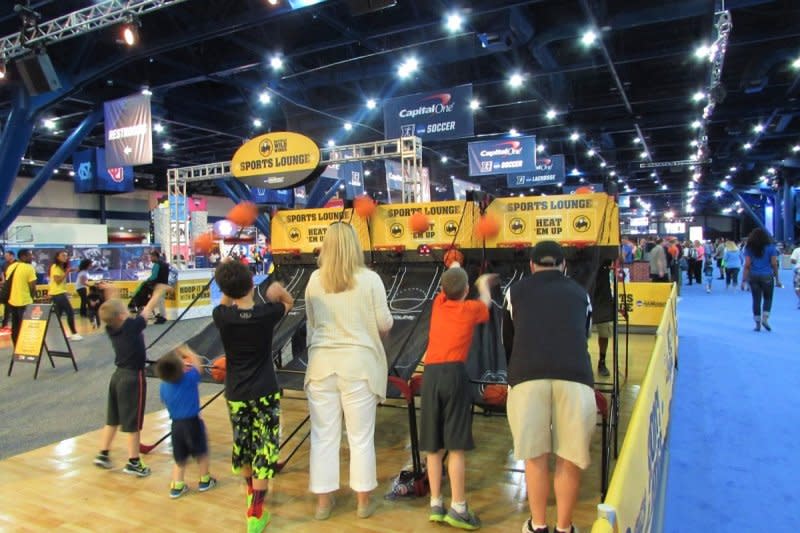 Final Four Dribble
Sunday, April 7 at 2 p.m.
Minneapolis Convention Center
Bounce into action with the NCAA Final Four Dribble presented by Buick on Sunday, April 7. Youth ages 18 and under are invited to participate in this unique parade and FREE Final Four event, joining thousands of fans dribbling their way through the heart of downtown Minneapolis. The route starts at the intersection of South 12th Street and 3rd Avenue; finish line is at the Minneapolis Convention Center. 
The first 3,000 participants will receive:
- NCAA Dribble T-shirt
- Wilson basketball
- FREE entry into Final Four Fan Fest for Dribble participant(s) and accompanying adults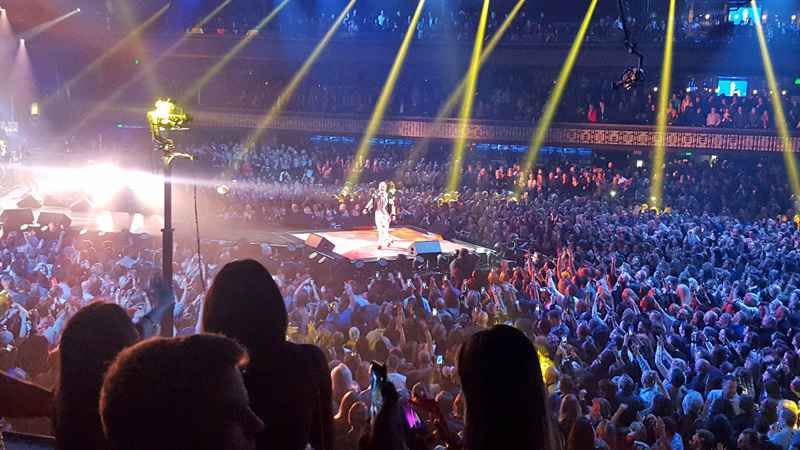 March Madness Music Series
Friday, April 5 – Sunday, April 7
The Armory
Let loose during the exciting March Madness Music Series at The Armory in Minneapolis – headlined by Katy Perry! The 8,400-person concert venue provides an exhilarating and intimate concert experience with some of today's hottest artists. Last year's lineup in Houston included Jason Aldean, Bebe Rexha, Imagine Dragons, One Republic and Panic! At the Disco, so you know this year's event is guaranteed to be star-studded!
Tip-Off Tailgate
Friday, April 5 – Monday, April 8
Nicollet Mall
Stop by Tip-off Tailgate at Nicollet Mall on your way to the Final Four Fan Fest or the big games downtown for fun interactives and entertainment. Open daily for fans of all ages. 
Where to Stay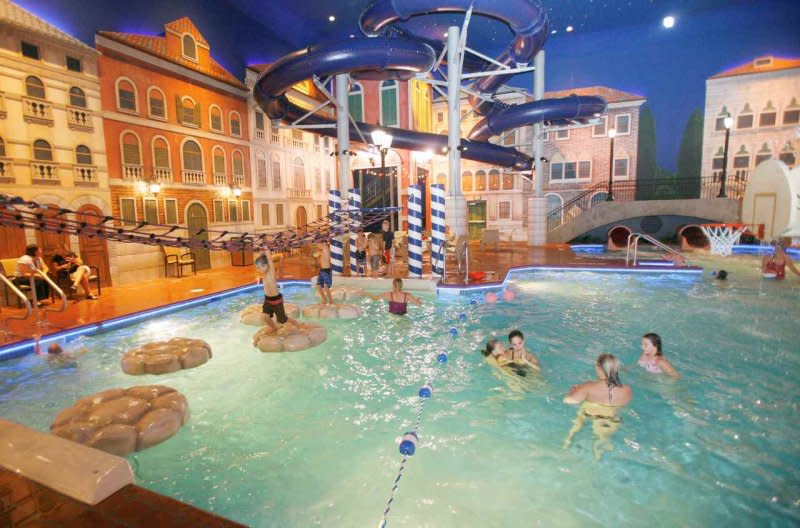 When you stay at one of the affordable and convenient hotels in Minneapolis Northwest, you'll get the comfort and convenience of a downtown hotel but without the price tag. Our area's 21+ hotels offer FREE parking and are directly located off highway I-94/694, giving you and your group a straight shot into downtown for all the Final Four festivities.
If you're bringing kiddos to the game, stay at the Holiday Inn & Suites where the whole family can enjoy the Venetian Waterpark with multiple waterslides and play areas. The Courtyard by Marriott has the area's only outside whirlpool with a heated deck, perfect for chilly spring nights. Explore our hotel listing for complete descriptions and the amenities of all properties. 
Exciting Area Attractions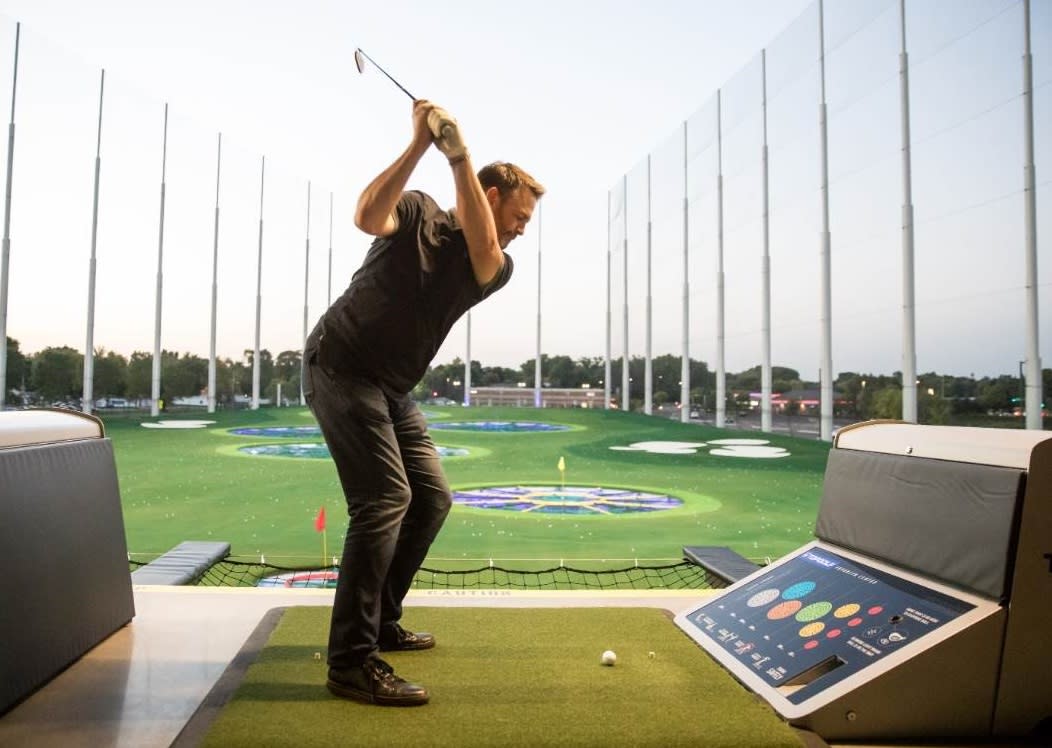 If you need a break from the basketball action at any point during the weekend, there are excellent sports attractions just minutes from downtown that will keep your family and friends entertained. While you're in town, stop by the state's only Topgolf, a state-of-the-art, all-season golf entertainment venue in Brooklyn Center, just five minutes north of downtown Minneapolis. All ages and abilities are invited to tee off and aim for the large light-up targets on the field. And while the April weather might be chilly, have no fear at Topgolf – each hitting bay is climate-controlled with powerful heaters.
Another unique and active attraction is WhirlyBall in Maple Grove. This action-infused sport combines the strategy of basketball, lacrosse and hockey with the hilarious fun of bumper cars. Zoom around in specially made WhirlyBugs as you pass the ball to your teammates and try to score on either end of the court. WhirlyBall is unlike anything you've tried before! The venue also features a full-service bar and restaurant, an escape room and the state's largest laser tag arena. 
Where to Watch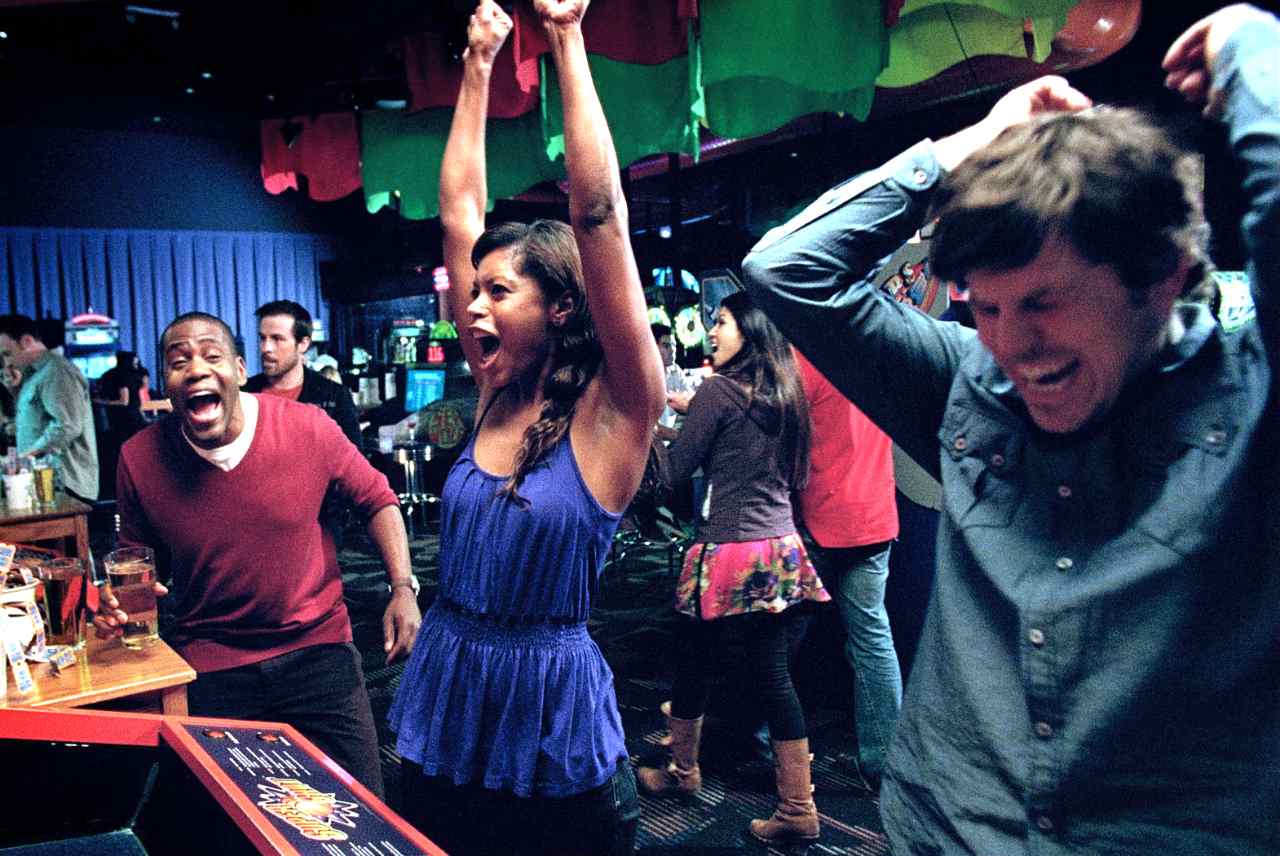 No tickets? No problem! Minneapolis Northwest has an abundance of sports bars and eateries with lively atmospheres to compliment the excitement of the Final Four. Dave & Buster's is a winning choice, as it's always a rousing spot with lots of energy. The basketball games will be broadcast on numerous large TVs and you can sneak in a game of ski-ball, Pac-Man or hoops during timeouts! 
There are several excellent sports bars in the area that will also broadcast the games and offer different food and drink specials and live music. The Lookout Bar & Grill features live music with NO cover charge every Friday and Saturday night from 9 p.m. – 1 p.m. Come in on Monday for the Championship game and take advantage of great burger specials like the $5 Cheeseburger Basket, $6 1958 Burger with bacon, cheddar, mushroom and Swiss; and the $7 Crimson Burger, Patty Melt, Bloody Mary and Buffalo Alarm Burger.
Other great sports bars and eateries with varied menus and excellent drink choices:
Malone's Bar & Grill
Granite City Food & Brewery
Maple Tavern
Rock Elm Tavern
Claddagh Irish Pub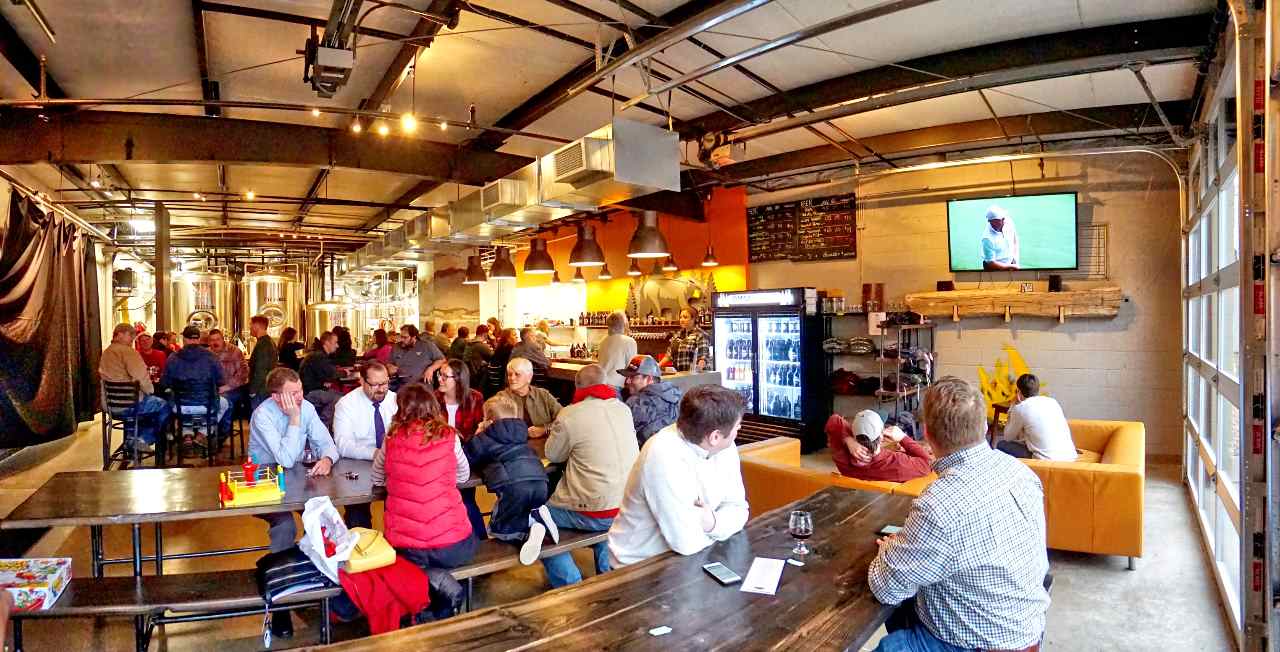 If you're in the mood to enjoy a good old-fashioned brewery throughout Final Four weekend, head to Blue Wolf Brewing in Brooklyn Park (the city's first brewery!) and OMNI Brewing Co. in Maple Grove. Savor the German-style beers at Blue Wolf Brewing and start your own tournament with the card and board games available. Stop by OMNI Brewing Co. to sample its delicious hoppy brews and check out the food truck schedule on tap for the weekend. 
We'd love to hear about your Final Four adventures! Share your stories and photos with us on Facebook, Twitter and Instagram and you may be featured on our website. Then come back to Minneapolis Northwest for more spring happenings! Be sure to take a peek at our top picks for the best patios in the area, as well as the best places to get a good drink!
It's never too early to mark your calendars, right? Minneapolis will host even more Division I competitions in the coming years, so get ready!
2020: Wrestling national championships, March 19-21, U.S. Bank Stadium
2021: Men's basketball tournament regional, March 25-27, Target Center; men's gymnastics championship, April 16-17, Minnesota Sports Pavilion
2022: Women's basketball Final Four, April 1-3, Target Center