The Minneapolis Marriott Northwest is one of the most well-recognized hotels in the Twin Cities and outer suburbs. With a top-quality restaurant and more than 62,000-square feet of event space, it takes a master Executive Chef and a superb kitchen and wait staff to meet the needs of all diners and guests. Find out more about the cool Executive Chef leading the charge and making your delicious meals at the Marriott – Pat Lundgren.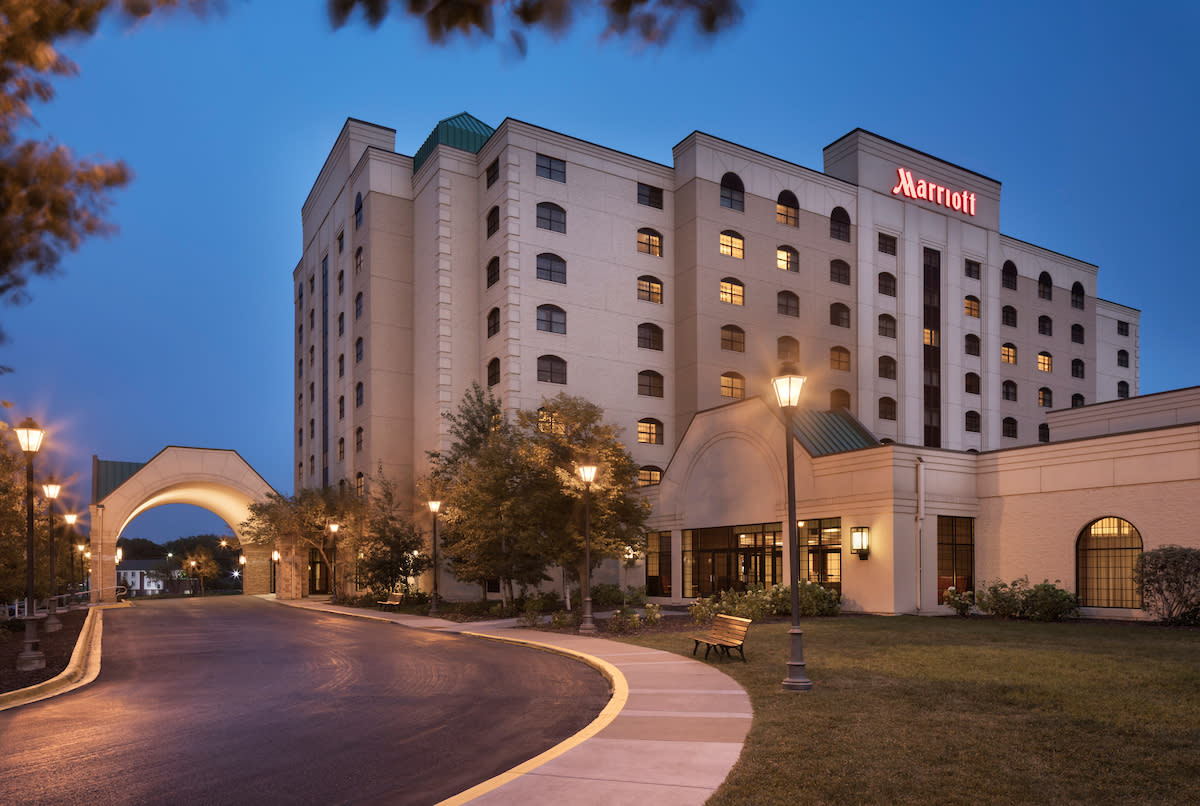 Working your way up to Executive Chef at a premier hotel isn't easy, especially before the age of 30, but it helps that Pat Lundgren always knew he wanted to work in a kitchen. The Brooklyn Park native started giving a culinary career serious consideration in high school when his earliest job at McDonald's had him making burgers and sandwiches in the back. And while he completed general courses at North Hennepin Technical College, it didn't take long for his culinary dreams to bubble up again and he soon enrolled at Le Cordon Bleu College of Culinary Arts in Minneapolis.

Pat graduated but didn't turn into an Executive Chef overnight. He worked as a prep cook in the kitchen of North Memorial Hospital in Robbinsdale and also dabbled in off-site catering, which he says may have been his toughest job because of the constant loading, unloading and transporting of food and equipment. But all roads led to where he is now and Pat joined the Minneapolis Marriott Northwest in 2013, quickly advancing to Sous Chef, Executive Sous Chef and, at last, Executive Chef.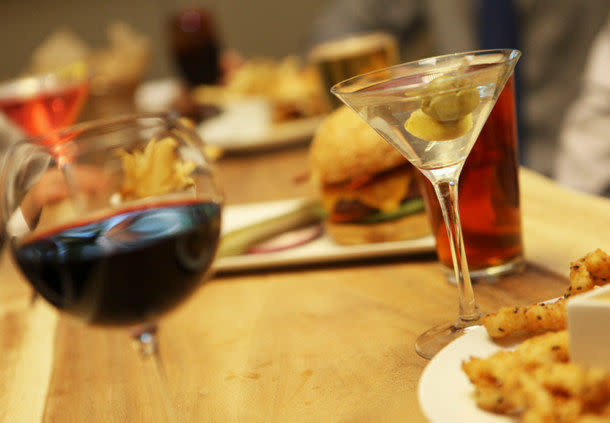 Being the Executive Chef at the Marriott has offered greater challenges and, as such, greater rewards than other kitchens Pat has worked in. As the leader of both the restaurant, Wadsworth, and on-site catering teams, Pat harnesses the skills needed to pull off everything from a quaint 10-person breakfast in the restaurant, to catering a 500-person event in hotel's largest space, the Northland Ballroom. Logistics are particularly complex, and it's up to Pat and his sous chefs to determine what they need for equipment, staffing, and creative solutions when challenges arise.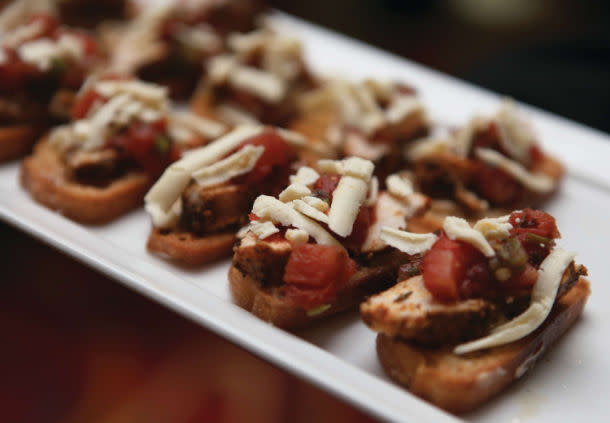 Amy Lewis, Minneapolis Marriott Northwest's Director of Sales and Marketing, is often impressed with the number of events Pat works on. "Pat and his team regularly serve multiple parties each weekend, sometimes producing up to 1,000 meals at a time," Amy says. "To maintain the quality and creativity he does with the number of guests that we serve is a testament to his hard work and dedication to the hotel." 

From quality checks to taking a turn at the carving station, Pat is heavily involved with every item that is sent out. "Attention to detail is important," he says. "Every dish has multiple components and you don't want to skip the details. That's what makes great chefs stand out from good chefs."

Food safety comes above all else and part of that includes meeting diners' dietary needs. "I'm no stranger to dietary restrictions and it's something every chef becomes familiar with early on in their career," Pat says. Regardless of the size of a party, there is usually a gluten-free, shellfish or nut allergy to work with but it's never a problem. Also, most of Wadsworth's menu is already gluten-free, and gluten-free bread is available upon request.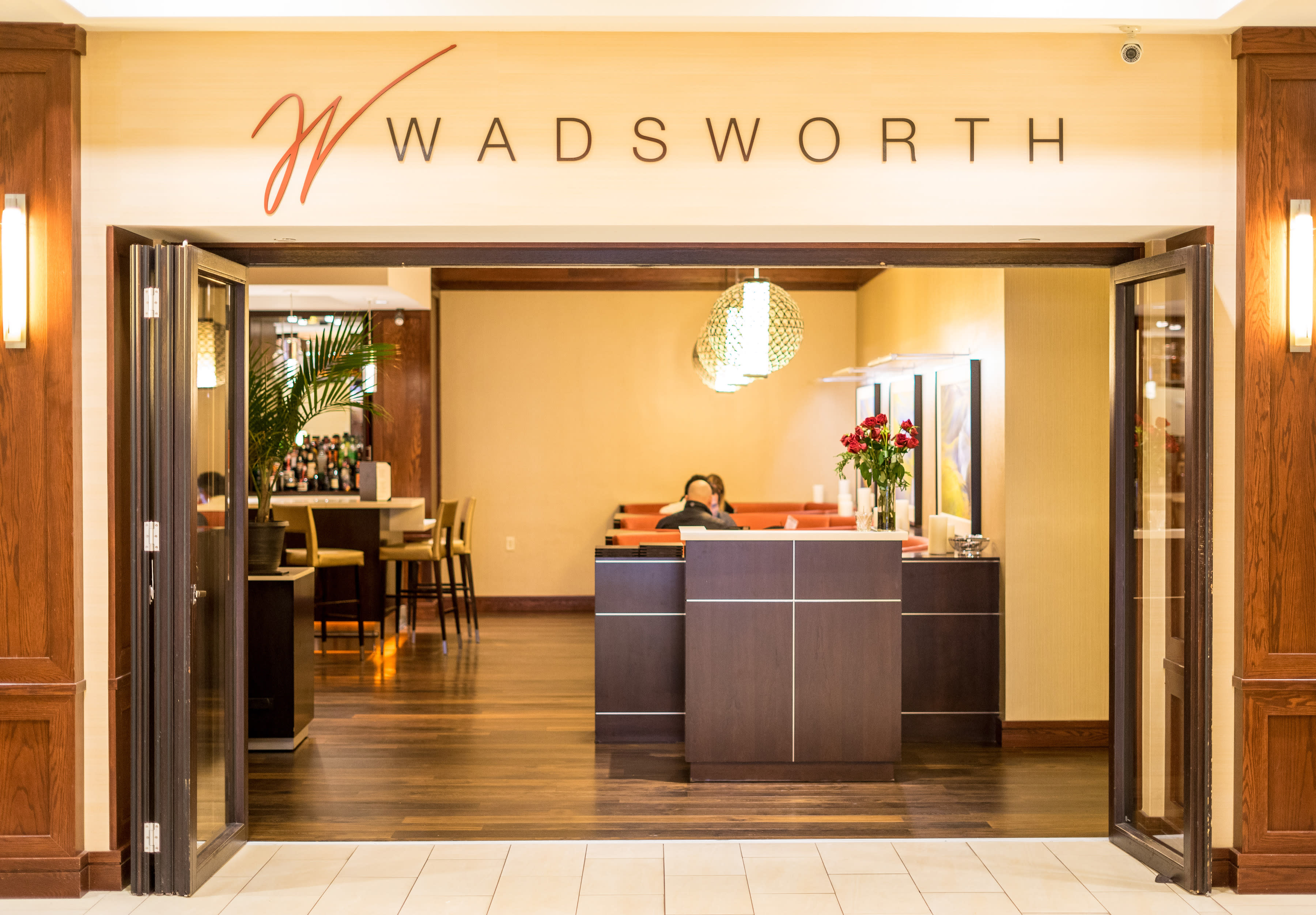 Wadsworth changes its menu four times throughout the year to highlight seasonal flavors, ingredients and dishes with a "Minnesota twist." The hotel's banquet menu stays in place for a longer period of time since orders are placed months in advance, but Pat still manages to add a touch of Minnesota. "When a company holds an event at the Marriott and is inviting people from all over the country, even world, they want to show off some of the local favorites," he says, including chicken wild rice soup and casseroles.

"Our guests appreciate his creativity and flexibility in helping to plan their unique events," Amy adds. "He incorporates local and seasonal ingredients into his dishes, which helps to provide our guests not only with great quality, but variety as well."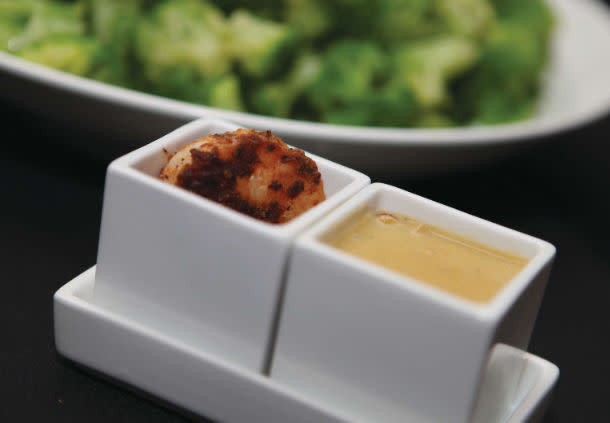 To keep menus fresh and interesting, all chefs need creative inspiration, and Pat gets his, along with his knowledge of food trends, by attending events for foodies and other chefs. "We all want to show off our new creations and see what others are doing," he says. When asked if he watches cooking shows to get the creativity flowing, Pat said he doesn't. But after a slight pause he confesses he has watched Guy Fieri's "Diner's, Drive-Ins and Dives." He says he enjoys watching lesser-known restaurants, family owned places and even food trucks get highlighted, and notes that sometimes the best food is where you would least expect to find it.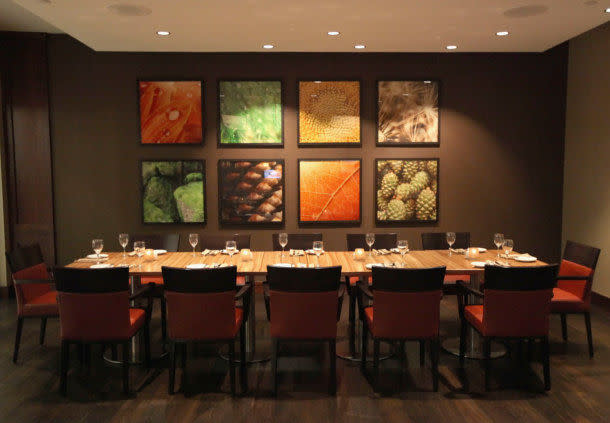 What makes this Executive Chef feel successful is not having the title at such a young age, but receiving positive feedback from diners and guests, particularly from larger conferences, trade shows and weddings. He shares the glowing reviews with his staff, and he is quick to point out that his sous chefs, prep cooks and all others are the ones that truly keep the restaurant and the banquets going. One of Pat's biggest sources of pride is helping members of the staff discover their own cooking talents. Several workers that began as prep cooks or dish washers now have their own culinary careers due, in part, to Pat's encouragement and mentoring.

Outside of the Marriott, Pat and his wife are busy raising their two young daughters. They live in Brooklyn Park on an acre of land that offers a welcome respite from the frenzied kitchens, and they wouldn't have it any other way.

We would love to hear about your dining experience at the Minneapolis Marriott Northwest. Share your stories and photos with us on Facebook, Twitter or Instagram using the hashtag #WeLoveMNW and you may be featured on our website! To learn more about the Marriott and other venues perfect for hosting meetings and events, check out our Taste of Minneapolis Northwest Tour.