If you're looking for a satisfying fish fry, cast your net in Minneapolis Northwest. Our restaurants are offering some delicious deals this spring – perfect if you observe the season of Lent or simply love a good old-fashioned fish fry.
The Lookout Bar & Grill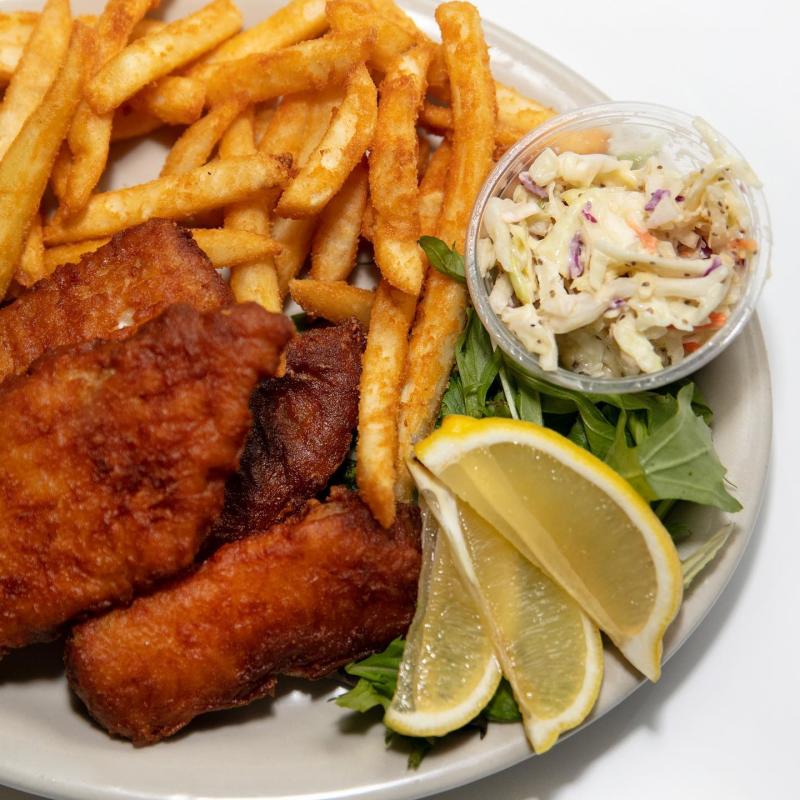 Feast on all the fried fish you want at The Lookout Bar & Grill, offering All You Can Eat Fish Fry-day! Enjoy shrimp or fish fry with French fries and coleslaw. If it's not Friday, you can still enjoy great seafood options like Canadian walleye or the citrus shrimp power bowl. Or how about the shrimp scampi with Parmesan green beans and onion rings? Yum!
The Brooklyn Restaurant & Bar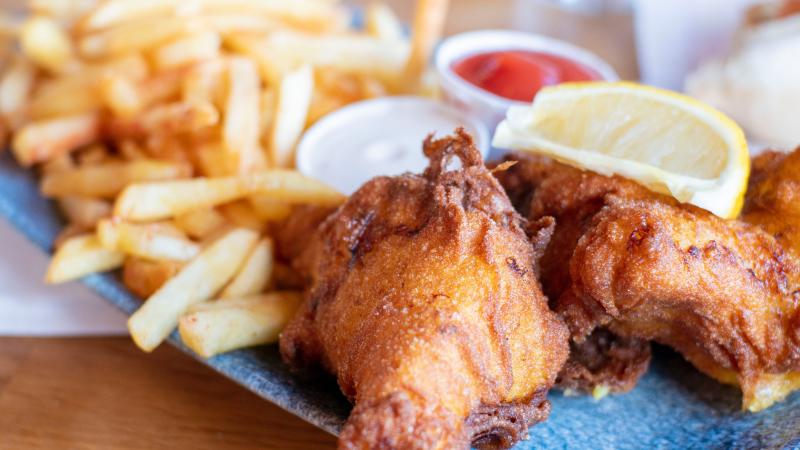 The fish fry is on at The Brooklyn Restaurant & Bar. Take part on Fridays from 3-8 p.m. with delicious fish and chips with tartar sauce and lemon. The meal pairs perfectly with a signature cocktail or one of the rotating selections of draught beers. Make a reservation in the beautifully remodeled dining room or place a convenient takeout order.
Highlander Restaurant 
The Highlander Restaurant at Rush Creek Golf Club offers a fish and chips meal every Wednesday, and now it's offered on Fridays, too! Savor pieces of amber lager beer-battered Atlantic Cod and a sizeable portion of French fries, Texas toast and homemade tartar sauce. 
Brick & Bourbon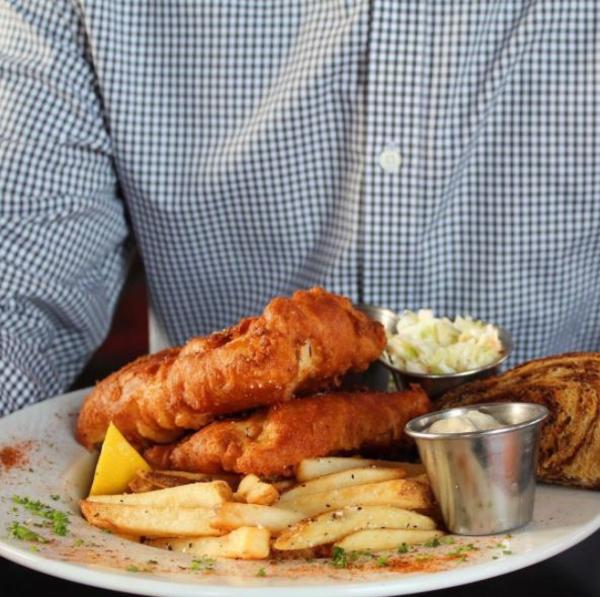 Head to Brick & Bourbon for Fish Fry Friday and enjoy delicious hand-battered fish n chips! Each piece of flaky cod is battered by hand with homemade beer batter featuring Fulton's Lonely Blonde beer. With this meal, you'll get a whopping portion of  beer-battered cod served with crispy fries, homemade coleslaw, tartar sauce and rye bread. This new menu item is offered every Friday until Easter. You can also order it for lunch. 
Malone's Bar & Grill
Malone's Bar & Grill serves delicious fish n chips and a walleye sandwich year-round! Enjoy tender fried filets and some crispy fries. Browse Malone's other excellent seafood options, like its signature firecracker shrimp or fried walleye fingers. Entrees include the ahi tuna poke bowl, firecracker chicken wrap, and grilled salmon.
Sundance Entertainment Center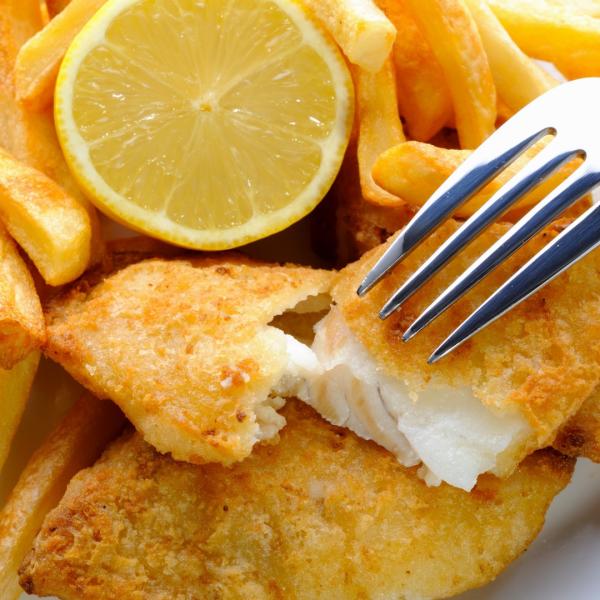 Relax and kick off the weekend with a fun night at Sundance Entertainment Center with its classic walleye dinner special that's served year round. Reserve one of the 24 bowling lanes or check out the golf simulator while you're at it!
Frankie's Pizza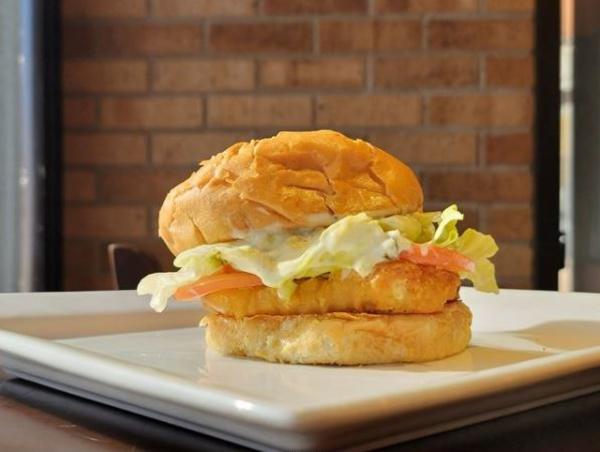 Diners usually go to Frankie's Pizza for the amazing Chicago-style deep dish pizzas, but during Lent, Frankie's brings back its Guinness Fish Sandwich with homemade tartar sauce! Enjoy it with an actual Guinness beer and you'll have your night made.  

More Seafood Options

Pittsburgh Blue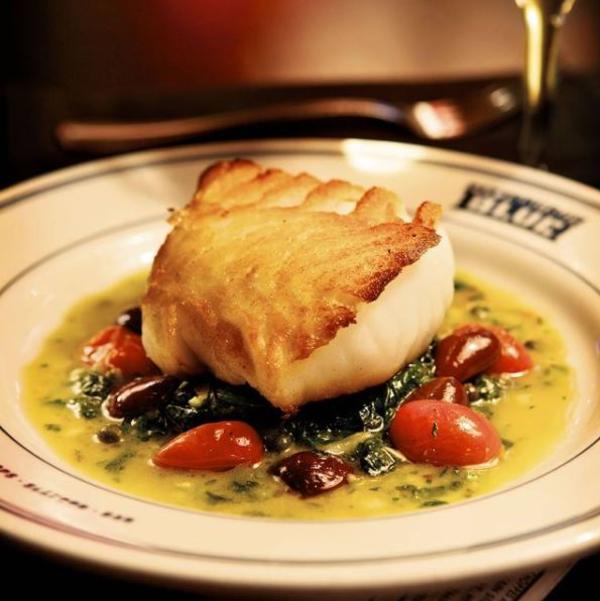 Pittsburgh Blue may be famous for its steaks, but don't let the fish and seafood options pass you by. Fresh and expertly prepared, you can't go wrong with these dishes.
Appetizers: scallops Benedict, calamari, coconut shrimp, sweet corn lobster chowder, and a seafood cobb salad with king crab and shrimp
Entrees: cedar plank roasted salmon, pistachio crusted walleye, soy miso glazed sea bass, and classic crab legs
Crazy Cajun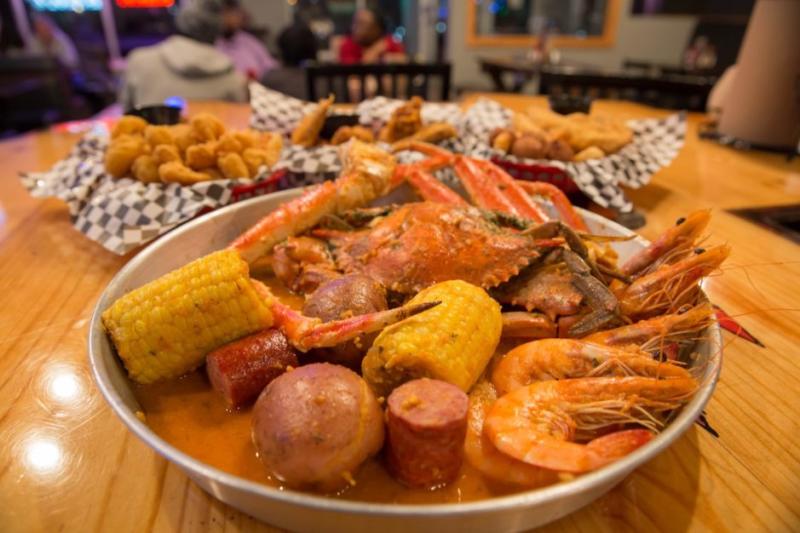 Upgrade your fish fry to a mammoth seafood boil at Crazy Cajun – these meals are fit for kings and queens. For your base, choose from blue crab, clams, crawfish, jumbo shrimp, king crab, mussels, and snow crab; then choose your flavor, heat level and sides. For classic fried fish, get the fried catfish fillets, catfish strips, or the fried walleye fillets.
Angelea's Soul Food Kitchen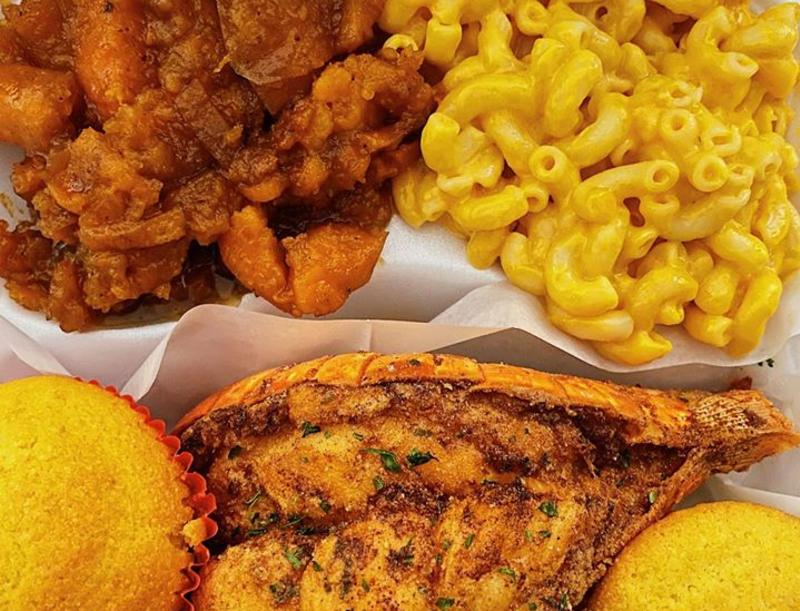 The seafood entrées at Angelea's Soul Food Kitchen taste like the best home cooking you've ever had. Order the fried tilapia or fried lobster tail meals that come with two sides and homemade cornbread. Choose from collard greens, yams, cabbage, and baked mac n' cheese.
Share your foodie adventures with us on Facebook, Twitter and Instagram with the hashtag #WeLoveMNW!