Brave the chilly weather with your favorite hot drink in one hand and a delectable treat in the other after visiting one of the newest and best cafes Minneapolis Northwest has to offer. Expect everything from Alice in Wonderland-themed high tea parties to Taiwanese bubble teas and freshly brewed coffee—all of which will keep you warm and frappe, even on the coldest of days.
Daily Dose Café and Espresso
Known for its fun and creative latte art, Daily Dose offers signature drinks and delicious food. The coffee shop recently opened a second location in the area, so now you can enjoy its locally roasted coffee and espresso drinks in Maple Grove and Brooklyn Park. And don't expect to find any prepackaged food here. The baked goods, paninis and sandwiches are made from scratch in the kitchen from locally sourced ingredients. Stop in for lunch and grab a cup of the hearty chicken wild rice soup and enjoy the relaxing ambience and the local art that graces the walls of this bright and inviting cafe.
9578 Noble Parkway, Brooklyn Park
15517 Grove Circle N., Maple Grove
The Mad Hatter Restaurant & Tea House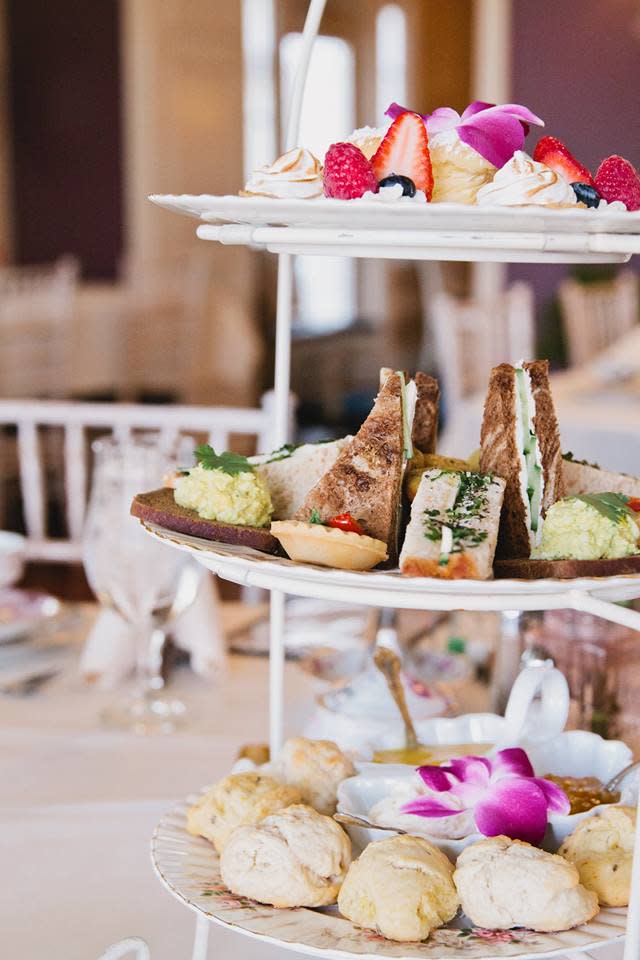 The setting is only part of the charm at The Mad Hatter Restaurant & Tea House, which is housed in the historic Woodbury House in Anoka on the Rum River – five minutes north of Minneapolis Northwest. This charming restaurant is one of the few places that has daily high tea services that include savory homemade scones, finger sandwiches and desserts, and also serves scrumptious dinners on Fridays and Saturdays. The Mad Hatter is ideal for private gatherings, brunch with friends or bridal/baby showers (reservations are required). Make your kids' tea party dreams come true in a magical wonderland with a Children's Tea Party (ages 10 and under). Plus, you won't want to miss the chance to attend the seasonal and fun events like Christmas Tea, Superhero Tea Party and Murder Mystery Party. The best part is that you're encouraged to come in fancy dresses, hats, pearls or costumes for these themed parties. The Mad Hatter recommends bonnets for the tea services, but they're not necessary!
1632 S. Ferry St., Anoka
Café Donuts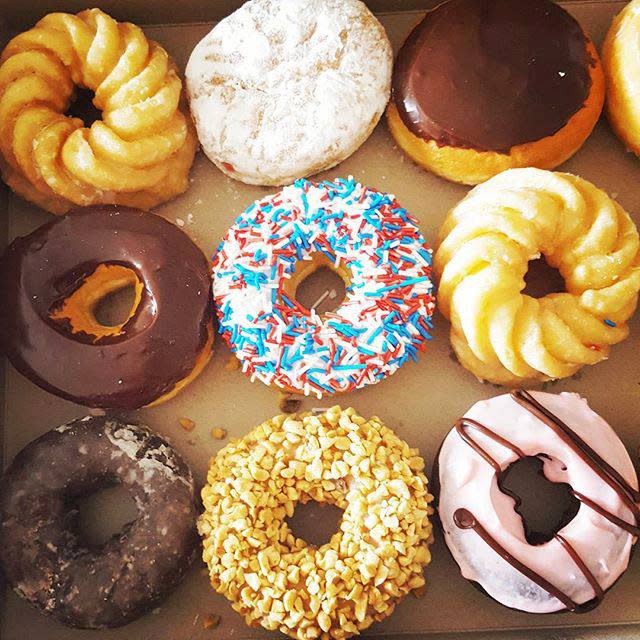 Say goodbye to the winter blues when you indulge in a half dozen or dozen doughnuts and freshly brewed coffee at Café Donuts. The sweet aroma of pastries permeates the air and will have you craving a sweet treat. The wall of doughnuts has more than 32 varieties, including fan favorites likes red velvet, double chocolate and butternut (with peanut and coconut). The cafe also offers an assortment of other delicious breakfast staples and even serves Kaleidoscoops Ice Cream in 24 flavors, like Black Sweet Cherry and Pistachio Almond (yes, Minnesotans love ice cream, even in the winter)!
9408 Dunkirk Lane N., Maple Grove
Dunn Brothers Coffee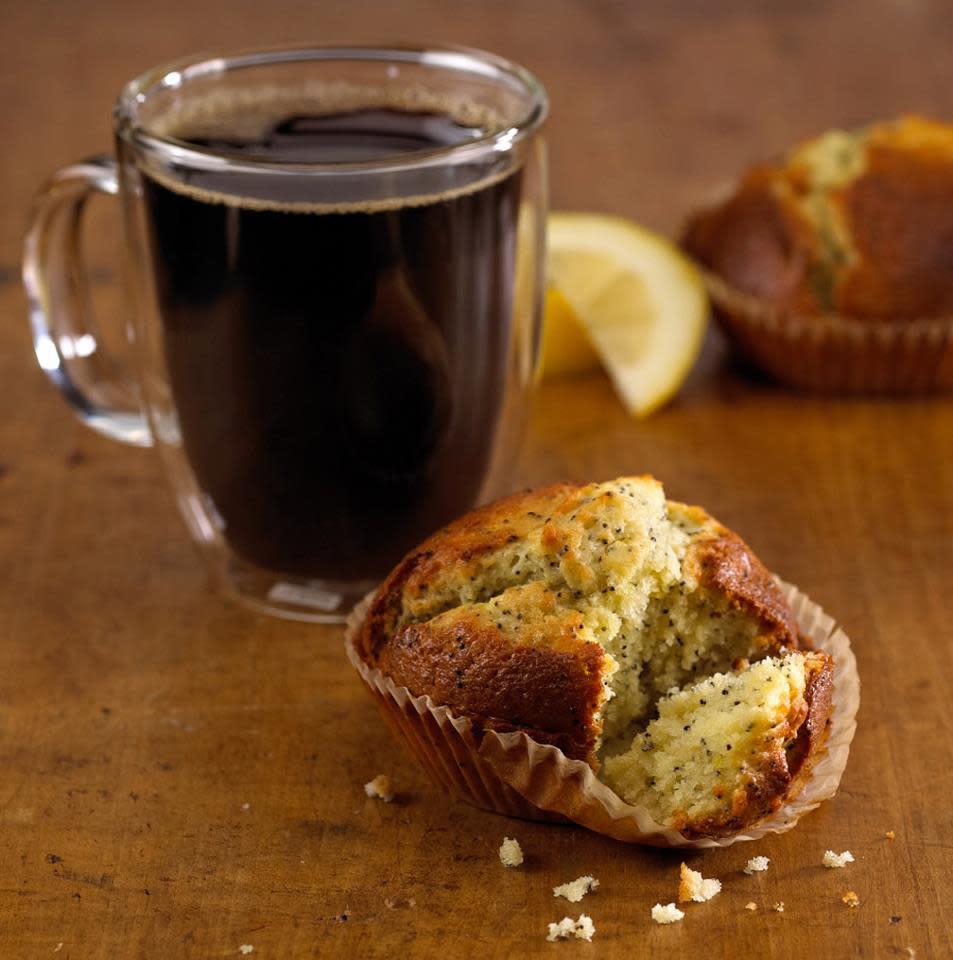 Not only does the Minnesota-based Dunn Brothers Coffee shop in Maple Grove specialize in fresh-roasted coffee from around the world, it also features specialty drinks, such as candy cane mochas, almondine tea lattes and a deliciously Spiced Eggnog Nirvana – a must-try with its steamed eggnog, and ground cinnamon and vanilla. What better way to stay in the holiday spirit all winter long? And while you're there, treat yourself to one of the freshly baked muffins or a savory brownie – both pair well with the Spiced Eggnog Nirvana, of course.
7899 Main St., Maple Grove
Tii Cup
At Tii Cup, you'll enjoy a cool cup of golden milk tea or jasmine milk bubble tea, which complement the Taiwanese street food served. Dishes like crispy spicy popcorn chicken and garlic-Cajun calamari come in sleeves with bamboo sticks, akin to authentic street food. But note, the espresso bar only serves these treats Friday through Sunday. This family owned-and-operated tea and espresso bar opened in 2017 and quickly established itself as a neighborhood favorite. Maybe it's because Tii Cup also serves Biing, a fluffy and creamy Taiwanese shaved snow that comes in a tasty array of flavors like almond or black sesame. But you can always go the more traditional route with flavors like chocolate peanut butter or cookies & cream.
7958 Brooklyn Blvd., Brooklyn Park
Caribou Coffee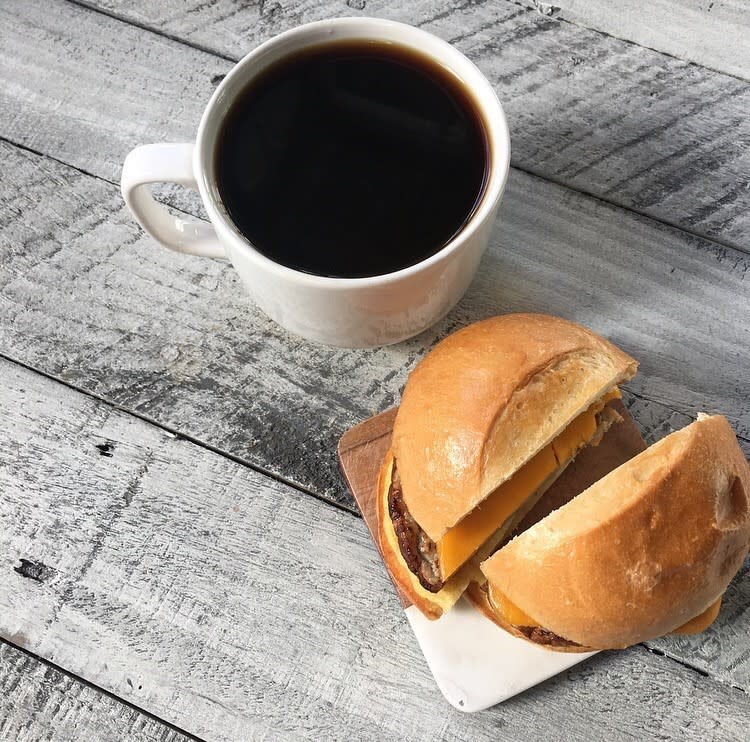 If hearing the names Chocolate Caramel Truffle Mocha, Ho Ho Mint Mocha or Northern Lite Berry White Mocha gets your mouth watering, visit your nearest Caribou Coffee. This Minneapolis-based coffee shop is the first major coffeehouse to serve 100 percent Rainforest Alliance Certified coffee and espresso. Here, you'll find premium handcrafted beverages that will warm you up from head to toe after a cold day outdoors. Better yet, if you're part of the Caribou Coffee Club you can stay inside the comfort of your home or hotel and place an order for delivery!
12880 Elm Creek Blvd., Maple Grove

We'd love to see what drinks and treats you order this winter. Post your photos to Facebook, Twitter or Instagram with the hashtag #WeLoveMNW and you could be featured on our website! And besides warming up with hot drinks, read about the other ways you can Capitalize On the Cold in Minneapolis Northwest!