After spending far too long cooped up in our homes working on a computer screen, your attendees are ready for a welcome befitting a hometown hero. And that's what you will get here. Each group that makes Minneapolis Northwest their home away from home for a few days will feel that warmth they have been missing.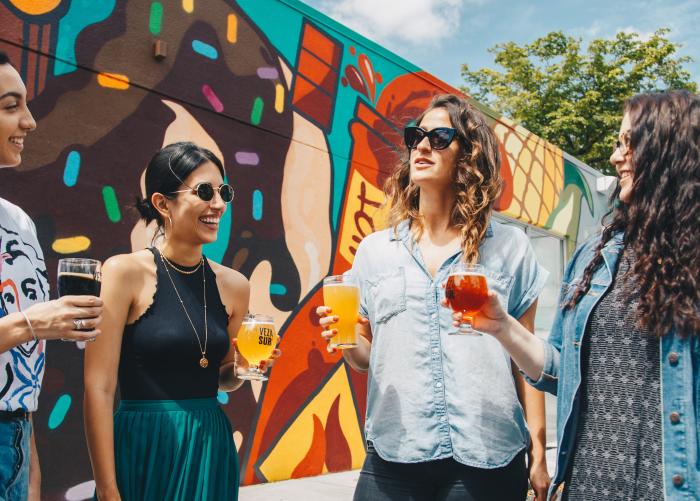 Comfortable and convenient meetings
With new hotels, restaurants and activities to show, we're anxious to see you! While there is never a wrong time to meet in Minneapolis Northwest, this is truly the moment to bring your meeting here. Whether you are planning for a large association, an intimate corporate team, a faith-based group, or a youth sports or amateur sports organization, we have everything you will need.
Minutes from the big city, there is no shortage of amenities. But as a distinct set of three communities, Minneapolis Northwest has never lost its small-town charm. Park your car and stay awhile, and see why there are so many reasons we will make your return to in-person meetings feel as special as a family reunion.
A New Look
Our community took some of last year's unwanted downtime and turned it into a productive moment for your return. Of particular note are two refreshed hotels and a brand-new property that's been keeping its guests safe ever since it debuted.
All 27 meeting spaces have been upgraded at Minneapolis Marriott Northwest. With 62,000 square feet of events space, it has capabilities of hosting any group. The location alone makes it a winning destination. Located right off Interstate 94, the modern 230-suite hotel is just minutes from downtown Minneapolis and numerous sports arenas, cultural attractions and shopping destinations, including the Mall of America. The tech support team, high-speed internet and top-rated audiovisual equipment ensure that the Marriott is ready for any hybrid events.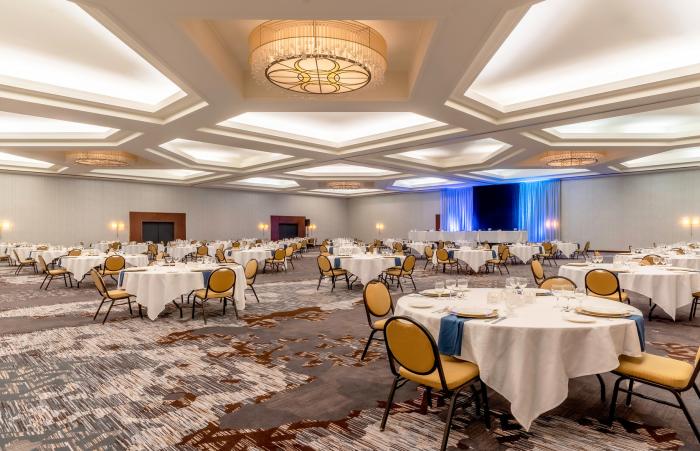 Minneapolis Marriott Northwest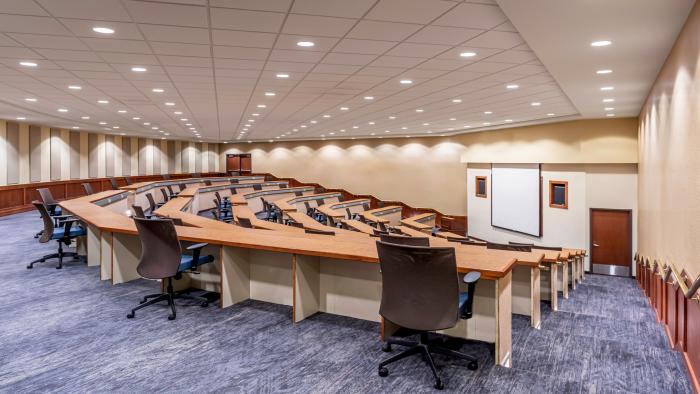 Minneapolis Marriott Northwest

Minneapolis Marriott Northwest
The newly remodeled Hilton Garden Inn Minneapolis / Maple Grove truly sums up convenience. Accessible from the highway, the hotel places you next to attractions like The Shoppes at Arbor Lakes, many local businesses, Rush Creek Golf Club and the National Sports Center/Schwan's Super Rink. For more outdoor adventures, check out Fish Lake Regional Park and Elm Creek Park Reserve, where you can hike and explore some of our area's most natural beauty.

Hilton Garden Inn
We are proud to say that the Fairfield Inn & Suites Minneapolis North is a rare property to open during the pandemic. As a result, staff are experts at health and safety guidelines so your attendees will know they are in good hands.

Fairfield Inn & Suites
These are part of our region's impressive roster of 24 hotels and 3,000 room nights. It's little wonder why corporations like Target, Boston Scientific, Caribou Coffee, CLAM Outdoors and more call our area home. We make sure business gets done.
Out and About
Taking it outside is in for groups. That's nothing new here. Minneapolis Northwest is an ideal area for taking advantage of the great outdoors, with lots of outdoor recreational activities for teambuilding and off-site events where attendees can comfortably spread out. Here are a few great options.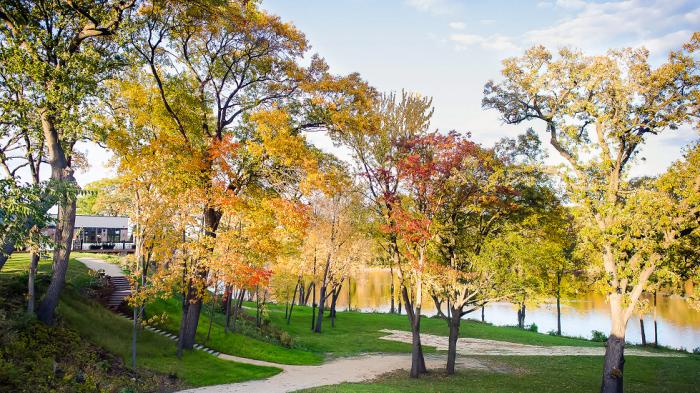 Leopold's Mississippi Gardens
Leopold's Mississippi Gardens is a premier event center located on the bluffs of the Mississippi River only 15 minutes from downtown Minneapolis. The building spans 11,000 square feet with a 2,706-sq.-ft. deck that suspends 24 feet high and showcases beautiful panoramic views of the mighty Mississippi River and its banks. The outside space consists of nearly 5 acres of spectacular land. Inside, the decor is elegant and romantic. The 5,062-sq.-ft. ballroom boasts gorgeous chandeliers, wood beams and floor-to-ceiling windows that provide abundant lighting.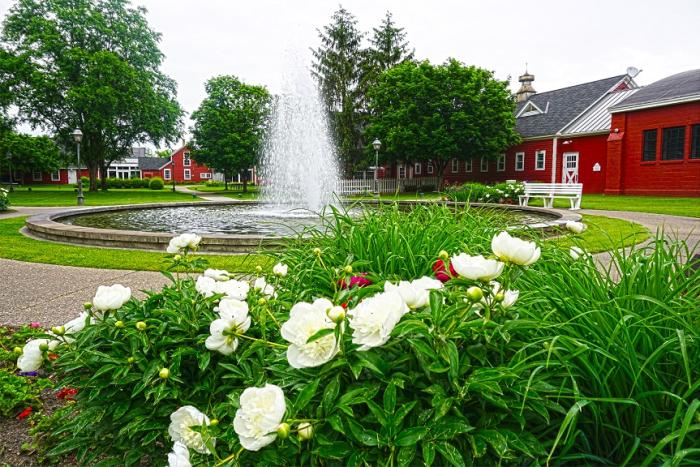 The Heritage Center
With 40,000 square feet of event space and 17 meeting rooms, the The Heritage Center in Brooklyn Center is one of Minnesota's top venues. A beautiful courtyard, ample parking and convenient location combined with catering services and top-of-the-line audiovisual capabilities make this historical venue unique, picturesque and well-equipped for any event. The relaxing fountains and gardens make a nice backdrop for a group yoga session or picnic. The center is located off major freeways and has ample free parking; complimentary Wi-Fi; and a solid partnership with its neighbor, the Embassy Suites Minneapolis - North, which connects via enclosed hallway.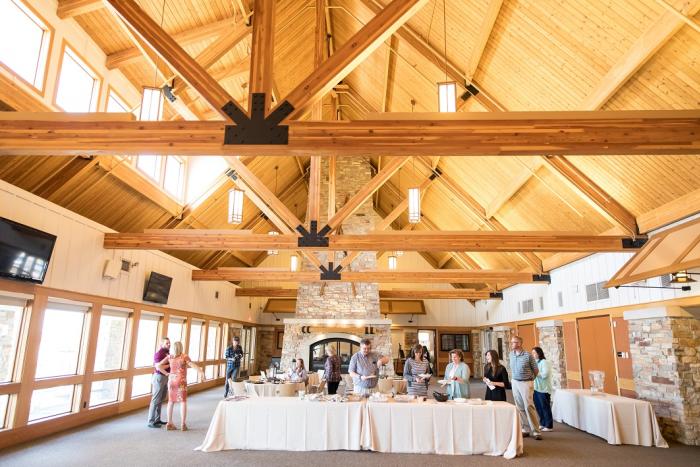 Elm Creek Chalet
Located in Elm Creek Park Reserve in Maple Grove, the Elm Creek Chalet is one of many unique venues for your next meeting, corporate event or reunion. Built with a blend of modern and rustic charm, the chalet provides the ideal opportunity to take your next event into nature, as groups can enjoy the beautiful scenery through a number of fun outdoor activities all year long. While there, why not host a disc golf outing at the on-site course?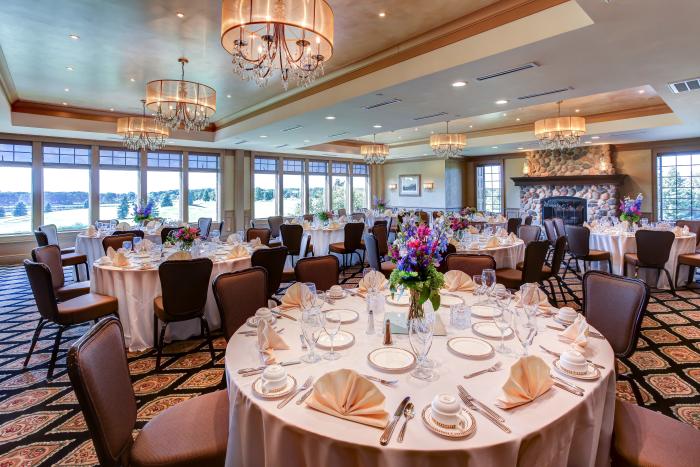 Rush Creek Golf Club
Edinburgh USA and Rush Creek Golf Club are elite golf courses ideal for a group tournament or charity event. Edinburgh includes 10,000 square feet of flexible meeting and banquet space. Rush Creek Golf Club's event center is an excellent site for accommodating a large range of guests, from a small board meeting of three to a large social event with 350 guests.
For a more casual golf-themed outing, there is, of course, Topgolf, which is always a hit for groups after a long day of meetings.
Eat Up the Culture
You don't need a passport to take your taste buds on a journey around the world! Start your adventures by enjoying the flavors of the world in just one stop. From collard greens and Sriracha fried rice to banh mi and a Cajun seafood boil, we've got a kaleidoscope of tasty options in Minneapolis Northwest. Celebrate the wide variety of backgrounds that make your group so special with our vibrant restaurant scene.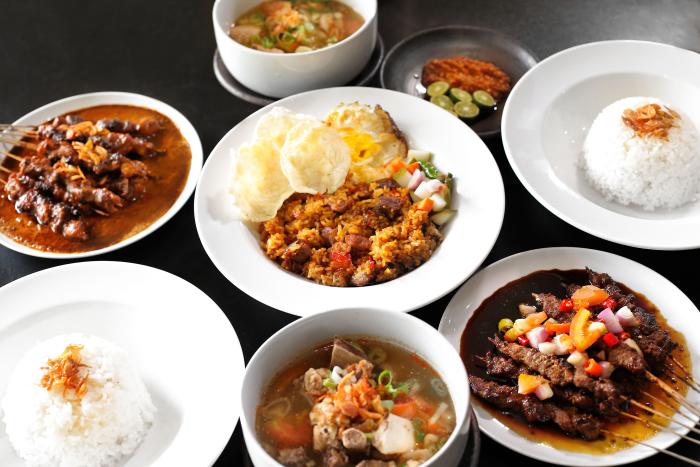 Passport to world flavors
Our area is also home to exciting cultural celebrations that are worth planning your next event around. In particular, IgboFest, a Nigerian Independence Day celebration, brings together thousands from across the country. Taste authentic dishes, and enjoy a variety of traditional dance and music performances.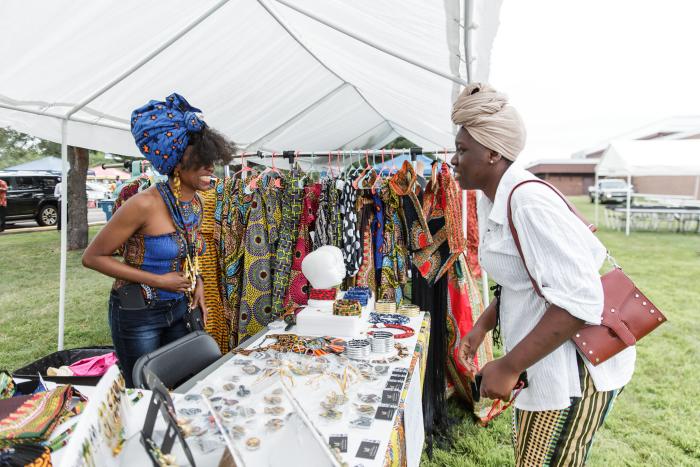 IgboFest celebration
Cost and Convenience
As part of the first-ring suburbs of Minneapolis, we're conveniently located 30 minutes from the Minneapolis–Saint Paul International Airport, which serves 163 nonstop markets and 34 million passengers each year. It is a base for Sun Country Airlines and is Delta Air Lines' second-largest hub. Our three cities are situated off major highways that lead to the airport, as well as the downtown areas or north to the National Sports Center and beyond. Wherever you need to be, we can get you there easily.

Convenience and customer service
Tight budgets and costly events may have you doing a balancing act as you look for a meeting or event space and adding in hybrid components can make things even more challenging. When planning an event in Minneapolis Northwest, make sure to take advantage of our unique and easy-to-use Event Assistance Fund that helps offset meeting costs. Use dollars to pay for lodging, transportation, food and drink—and remember, hotel parking is free!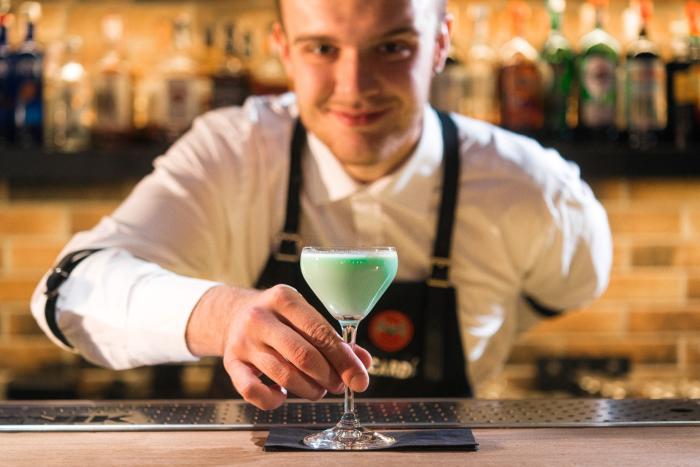 We're ready to welcome you!
There is no shortage of reasons to bring your group here. After so long apart, we know you want to make your next event feel truly special. Everything all of us love about travel, face-to-face gatherings and general camaraderie is enhanced in our three cities. You and your team will know you are valued from the moment you step off the airplane or close your car door. Minneapolis Northwest is waiting. Experience all that we have to offer. Contact our Business Development team to get started!