The 2022 Women's NCAA Final Four basketball tournament will be played at the Target Center in Minneapolis on April 1 - 3. Bring the whole family to Minneapolis Northwest for the weekend, stay in one of our hotels close to downtown and the event without the hassle and pricey parking. Games are played on Friday and Sunday, but festivities are happening all weekend. 

Celebrate the NCAA Women's Final Four at Tourney Town - A Free Fan Fest
Get your game on and bring the kids to Tourney Town presented by Capital One. Tourney Town is a FREE festival jam packed with special appearances, interactive games, giveaways, Women's Final Four team displays, photo opportunities, basketball contests, food, licensed merchandise and more!
Be at the epicenter of women's college basketball with activities and events for the entire family. Tourney Town is the best way to celebrate the Women's Final Four weekend in Minnesota. Plus, it's a FREE experience for the whole family that basketball fans won't want to miss. 
­WHEN: Friday, April 1 - Sunday, April 3 
LOCATION: Minneapolis Convention Center
COST: FREE and open to the public!
HOURS:
Friday, April 1
9 a.m. - 5 p.m.
 
Saturday, April 2
9 a.m. - 6 p.m.
 
Sunday, April 3
9 a.m. - 4 p.m.
Party On The Plaza
Tip-off the national semifinal and championship games with a FREE party on the plaza outside of Target Center. Celebrate the Final Four teams, listen to music, grab official merchandise, and enjoy a bite to eat while participating in various fan friendly interactive games.
WHEN: Friday, April 1, Saturday, April 2, and Sunday, April 3
LOCATION: Target Center
COST: FREE and open to the public!
PARTY ON THE PLAZA TIMES:
Friday, April 1: 3 p.m. - 5:30 p.m.
Saturday, April 2: 12 p.m. - 4 p.m.
Sunday, April 3: 2 - 2 p.m. - 6:30 p.m.
FIND OUT MORE about RED CARPET ARRIVALS when the two final teams arrive and enter Target Center at the corner of 7th Street and 1st Avenue at 5 PM, Coke® Zero Sugar Experience and the Powerade® "Pause is Power" Experience.  
Don't Have Tickets to the Women's NCAA Final Four? Watch the Games from a Local Sports Bar!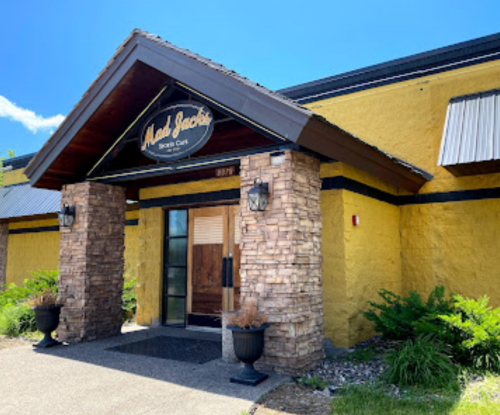 Mad Jacks Sports Café is a great place to watch all sorts of sporting events all at once because there are plenty of TVs. The Brooklyn Park location has a delicious menu for cheering on your favorite Women's NCAA team. It features appetizers like the Jackadilla, Jack's Skins and hand-battered cheese curds. The burgers are tournament quality too. Try the Texas Jack, Black Jack or the Messy Jack burgers. There's also a build-your-own burger and drink specials to quell any thirst. Call before you go to make sure your favorite team is featured on the TVs.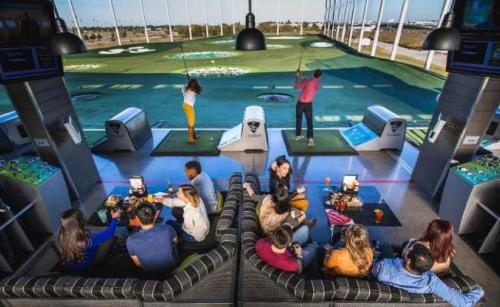 If you enjoy playing a sport while you're watching a sport, why not meet your friends at Topgolf? There are plenty of TVs to keep an eye on the Women's NCAA Final Four while you enjoy some savory offerings from their menu or drinks from the bar. Don't worry if it's still a little chilly outdoors, the heaters are exceptional and will keep you toasty as you take a swing. Topgolf is really perfect for the whole family because kids are welcome too. 
MC's Tap House is another great choice to watch the Women's NCAA Final Four games. The menu is amazing with a wide selection of chicken wings, hot and spicy. Some of our favorite wings are the Ballistic Blueberry, Honey Buffalo and who can argue with the traditional Buffalo chicken wings? But don't go home without trying one of their famous burgers. Their burgers are a 7 ounce blend of brisket, chuck and short rib. The meat is freshly sourced from farms within 300 miles of their locations. Try the Flammin Blueberry burger or the Rodeo Cow burger, both have blueberries in the mix. 
Be sure to call ahead to your favorite sports cafe and ask if the NCAA tournament games will be broadcast on their TVs. It's always fun to watch the games with a group of your neighbors, friends and family while enjoying a burger and a brew to cheer on your favorite Women's NCAA team.