Get ready for nonstop fun and laughter this winter! Throughout the season, the Twin Cities and Minneapolis Northwest host a variety of events ranging from polar plunges to beer festivals to icy races. Ready to get merry? Here are 7 ways to celebrate the festive winter season with family and friends.
U.S. POND HOCKEY CHAMPIONSHIPS 
LAKE NOKOMIS, MINNEAPOLIS | JANUARY 19-29, 2023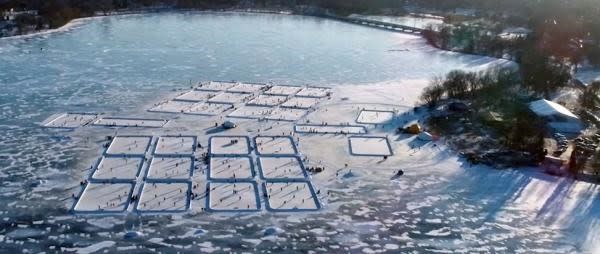 In Minnesota, hockey isn't just a game. It's a passion. And Minnesotans play it the way nature intended: outside—in the elements—on a frozen lake that was cleared by hand, not machine. If you want to see "real" hockey in action, head out to the annual U.S. Pond Hockey Championships on Lake Nokomis, which draws hockey enthusiasts from across the region and around the world. Teams represent a dozen divisions, including Rink Rats, 40+, Women's and Open Divisions. All levels compete for the chance to have their name engraved on the coveted Golden Shovel. There are also Youth Night Sessions, a family skating rink and cold brews for sale.
SAINT PAUL WINTER CARNIVAL
KELLOGG PARK, SAINT PAUL | JANUARY 26–FEBRUARY 5, 2023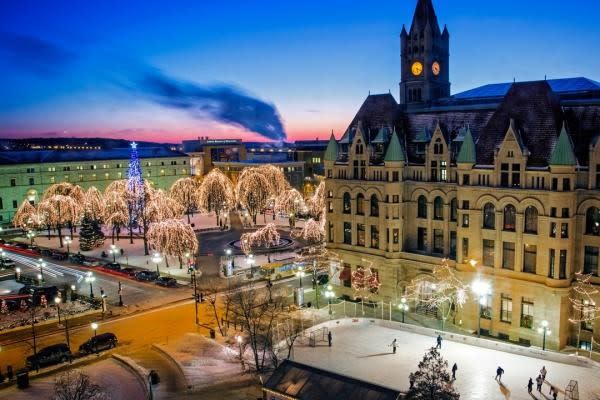 A Saint Paul tradition since 1886, the Saint Paul Winter Carnival is a 10-day event that celebrates the season with parades, live music, festive gatherings, and family friendly competitions. Events take place throughout the city and include 5K races, outdoor movie nights, and jalapeño eating contests (what better way to stay warm?). The most popular attraction is the Ice Sculpture Garden. You'll be amazed as local artists transform the snow into dazzling masterpieces like giant ice sculptures, mini frozen cities, and whimsical icicle art. Other popular events include the barstool ski races at Vulcan Snow Park, Fancy Hotdish Competition, Saintly City Cat Show, Frozen Family Fun Night, and more! 
MINNESOTA LANDSCAPE ARBORETUM
3675 ARBORETUM DRIVE, CHASKA | NOVEMBER 17-JANUARY 1, 2023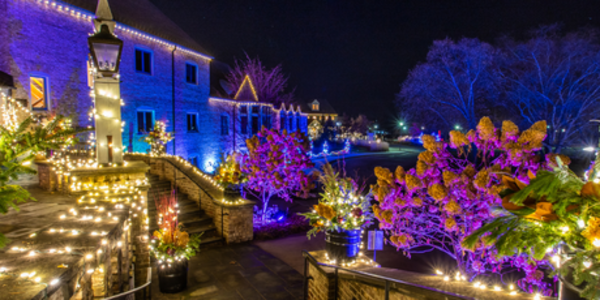 Stroll through the Arboretum gardens decked out in winter lights. Enjoy fresh air as you explore outdoor light displays, highlighting flowers, trees and the beauty of nature on a .75-mile walking route. See the new 16-foot weeping willow tree and walk through the giant apple, which pays tribute to the Arboretum's Horticultural Research Center's apple research. Roast marshmallows over an open fire at the S'mores Village (s'mores kits for sale), stop by The Eatery at the Arboretum serving an exciting dinner menu including kids options, or visit the cash bar on the Oswald Visitor Center balcony for snacks and drinks.
CITY OF LAKES LOPPET SKI FESTIVAL
THEODORE WIRTH PARKWAY, MINNEAPOLIS | FEBRUARY 4-5, 2023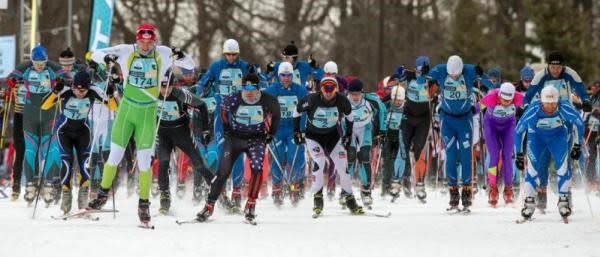 The City of Lakes Loppet Ski Festival is a weekend of active wintertime fun. Show off your skills in the heart-pounding ski and fat tire sprints or test your endurance in a cross-country marathon, skijoring competition, or dog sled race. Get your friends together for Crew Loppet Skiing—team skiing for a cause, as teams of six compete head-to-head on 25' long skis! For many visitors, the highlight of the event is the Luminary Loppet. As the sun sets, the luminaries start to sparkle, highlighting attractions like the Ice-Cropolis, Ice-Henge, and Ice-ster Island. For a bit of extra fun on February 1st, adults (ages 21+) can head to the REI Luminary Party at the Lagoon to finish up the night.
POLAR PLUNGE
VARIOUS DATES AND LOCATIONS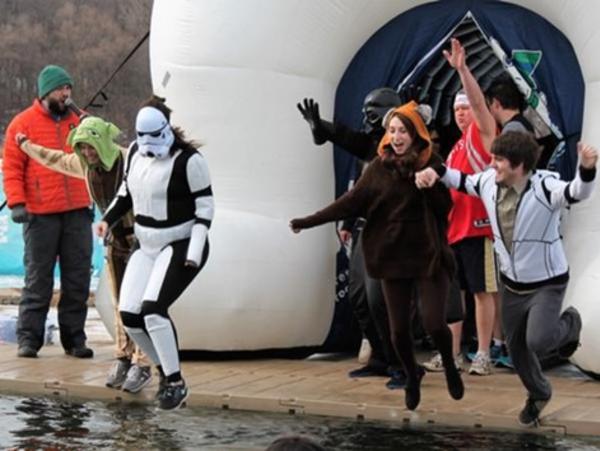 Jan 28: Lake Minnetonka – Mound, White Bear Lake, Willmar/Spicer
Feb 4: Maple Grove, Otter Tail, St. Peter
Feb 11: Rochester, Waconia, Woodbury
Feb 18: Duluth, Prior Lake,Stearns County
Feb 25: Anoka County, South Metro
Feb 26: Alexandria
March 3-4: Corporate Hour, Executive Challenge, Law Enforcement Challenge, Frozen 5K, Minneapolis Plunge
March 4: Brainerd
March 11: Buffalo, Eden Prairie, Mille Lacs
March 18: Grand Rapids
May 6: Roseau
Feeling brave? Then grab your swimsuit and get ready to cool off for a good cause. The Polar Plunge is a fundraiser for Special Olympics Minnesota. Participants are challenged to collect enough money to entice them to jump feet first into the frozen waters of a lake nearby. If you'd rather stay bundled up, that's okay – the Polar Plunge is fun to watch, and participants love to have a cheering section! All money raised benefits Special Olympics Minnesota's health, leadership and athletic programs, which serve more than 8,000 local children.
WINTER BEER DABBLER
MINNESOTA STATE FAIRGROUNDS, SAINT PAUL | FEBRUARY 23, 2023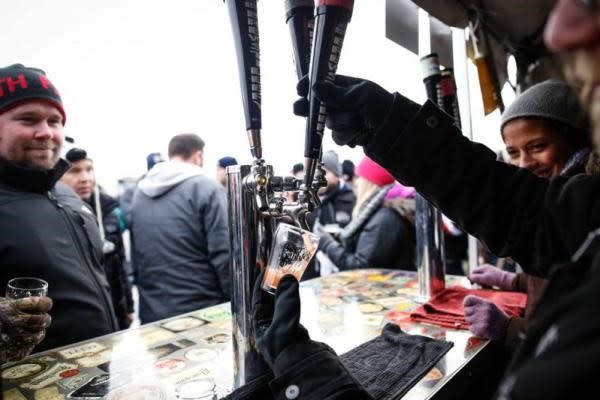 Celebrate the winter weather from 3-6PM with a brew in hand at the 2th annual Winter Beer Dabbler. Featuring more than 160 breweries pouring 500+ unique beers, this is the largest outdoor beer festival in Minnesota. And yes, it's in the middle of winter on purpose. The event is designed for only the hardiest of ale aficionados. Your ticket gets you unlimited samples of the best craft beers, a free entry into the homebrew competition, and access to live music and entertainment.
TWIN CITIES AUTO SHOW
MINNEAPOLIS CONVENTION CENTER, MINNEAPOLIS | OFFICIAL DATES TBD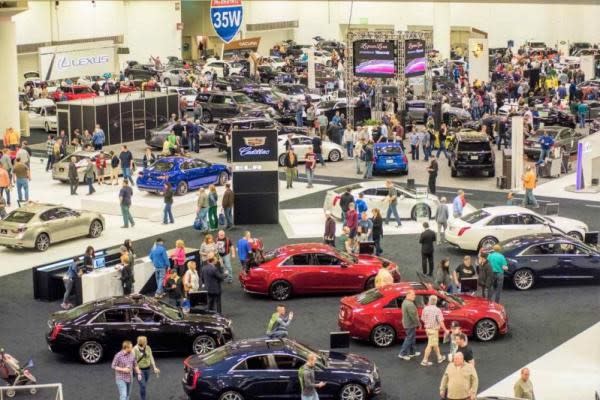 Love Lamborghinis? Mad about Maseratis? Then don't miss the 47th Annual Twin Cities Auto Show. This is your chance to see some of the newest, most popular vehicles to hit the market. Test your off-road skills at the show's Camp Jeep, admire the details of the world's most luxurious cars at Acceleration Alley and create your dream ride in the Custom Garage. Don't miss the chance to see what's in store for the future of cars in the show's Electric Room, which features some of the greenest vehicles on the planet.
HOLIDAYS ON THE HILL TOUR
240 SUMMIT AVENUE, SAINT PAUL | NOVEMBER 25-DECEMBER 31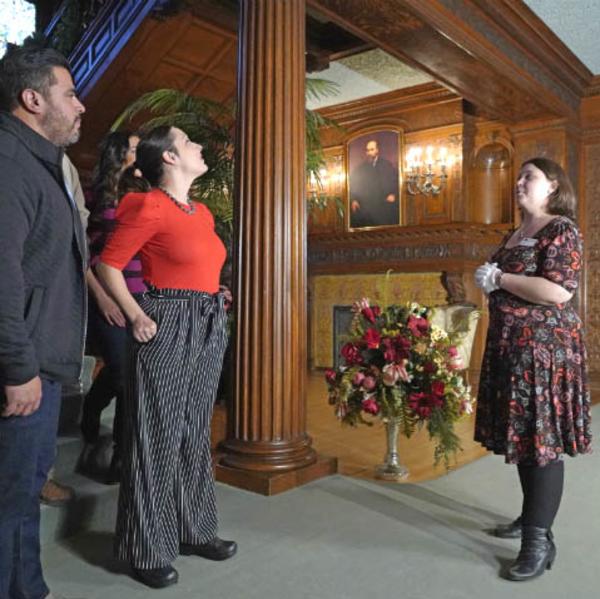 Experience Christmas, 1910—both upstairs and downstairs—in the sumptuous Gilded Age mansion of railroad titan James J. Hill. Admission includes self-guided access to holiday-themed exhibits and a 60-minute guided tour highlighting holiday stories and memories from both the Hill family and their staff.
Tours start every half-hour based on availability. The last tour begins at 3:30PM.
Cost: $18; children ages 4 & under free. Minnesota Historical Society members save 20%.
KEG AND CASE HOLIDAY MARKET
928 7TH ST W, ST PAUL | DECEMBER 1–23 WEDNESDAY–SUNDAYS 11AM-9PM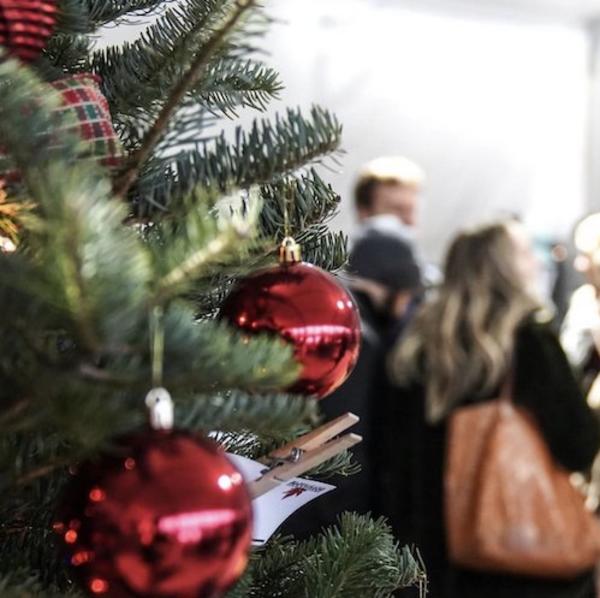 From beautiful handmade jewelry to dog treats and gifts, handcrafted goods from around the world to delicious food and drinks, the market has gifts for everyone. ​Santa is making a special trip to visit the market from 1-5PM on Sunday, December 11, 2022.