You don't need special equipment or expertise to enjoy tubing or sledding. Hop on the moving sidewalk to effortlessly climb the 10-story ascent at Elm Creek's tubing hill. Once at the top, grab one of the specially designed riding tubes to soar down the hillside. Start on one of the easier chutes to warm up, then venture down one of the thrilling expert lanes. The tubing hills are fully lit, so you can make the most of your time at the park. It's a popular activity, so be sure to make a reservation.

If you want a break from tubing, you can also go sledding in the designated space nearby or hit the chalet for a bite and warm drink. It's perfect for adventurous folks of all ages!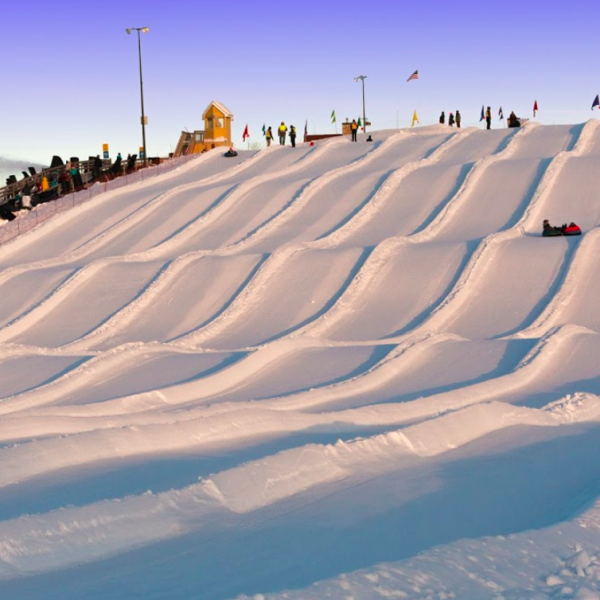 Centennial Lakes Park features a 10-acre lake that is groomed daily for ice skating. Spread over three main ponds connected by narrow, meandering canals, the rink gives skaters a unique skating experience.
The lake is open seven days a week during the season and the park offers rentals of both skates and ice sleds. A concession stand with snacks and hot chocolate will keep you fueled and warm on the inside. Skating is free if you bring your own skates.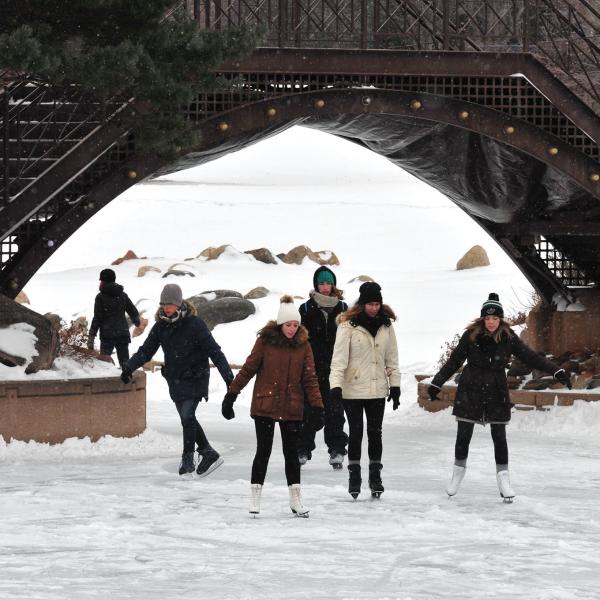 Located within the Hyland Lake Park Reserve in Bloomington, MN, Hyland Hills is known for some of the best snowmaking and grooming in the Midwest. If you've never hit the slopes or want to freshen up your skills, SnowSports Academy offers private, semi-private or public skiing or snowboarding lessons.
They run a live Snow Cam on their website if you want a quick peak at the current snow conditions.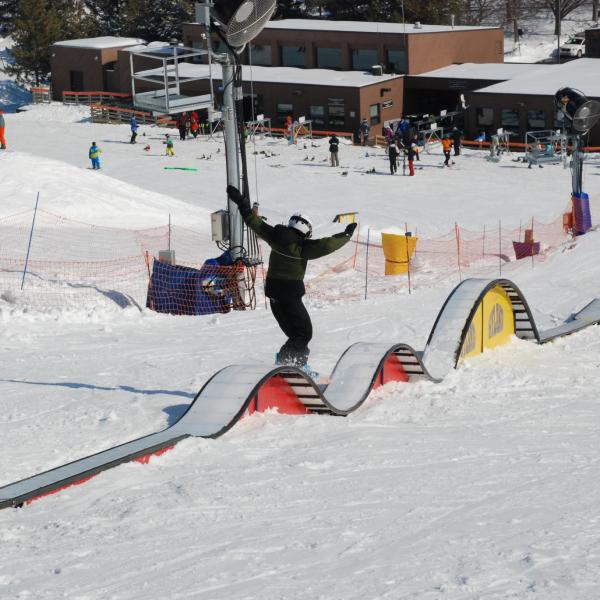 Experience this awe-inspiring phenomenon soon as it will be in New Brighton only through late February. Each castle is built by hand and takes thousands of man hours to create. The daily process consists of growing 5,000-12,000 icicles that are harvested by hand and individually sculpted into formations. The blend of icicle placement, temperatures, water volume, and wind result in an ever-changing variety of ice formations.
The castles include breathtaking LED-lit sculptures, frozen thrones, ice-carved tunnels, slides and fountains.