The Minneapolis Northwest area features a variety of restaurants and businesses that represent the unique flavors of nations near and far, making it the perfect place to experience and learn about different cultures. Home to two of the most diverse cities in the state of Minnesota ⁠— Brooklyn Center and Brooklyn Park ⁠— we're a great place to help redirect economic resources to help in the effort to reach racial equity. Now, more than ever, is a great time to explore and support some of the great Black-owned shops and businesses in Minneapolis Northwest.
Restaurants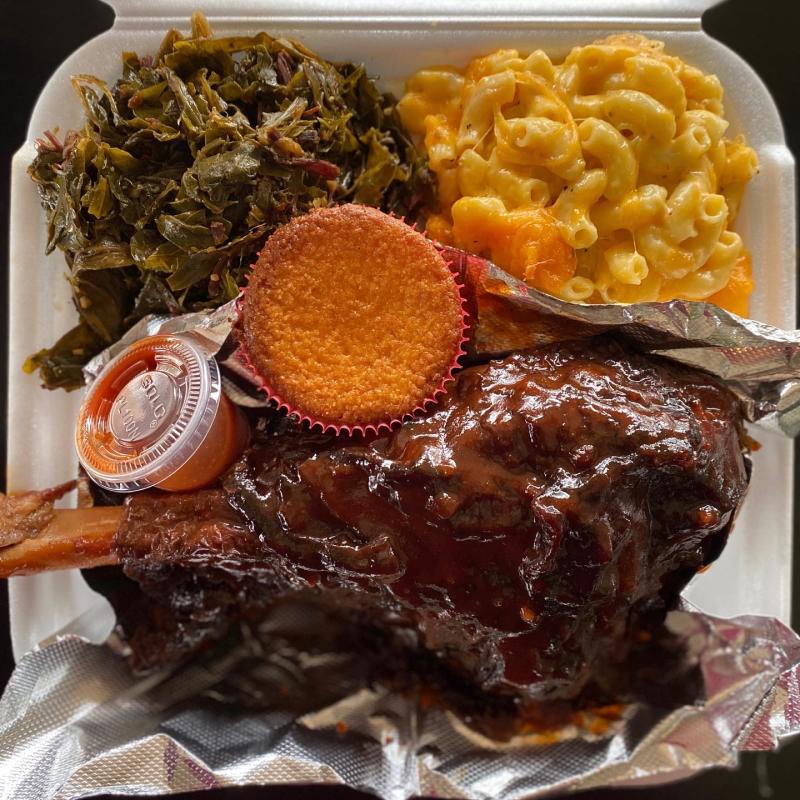 Angelea's Soul Food Kitchen is run by the Rogers family, inspired by their mother Angelea Rogers, who passed away in 2017. Their soul food comes in heaping portions, with delicious and flavorful jerk chicken with a robust kick, BBQ turkey tips, gooey mac'n'cheese, hearty yams, and more to feast on, plus an assortment of cheesecakes and fruit smoothies to satisfy your sweet tooth. Check their menu each weekend for the chicken and waffles special.
Mama Ti's African Kitchen, owned by Bambe K and Jerome Butler, serves African comfort food from recipes gathered over six generations and from three families with strong roots in Africa. We recommend the jollof rice and homemade ginger beer. Be sure to look around at all the beautiful Liberian art whether you're dining in or picking up takeout.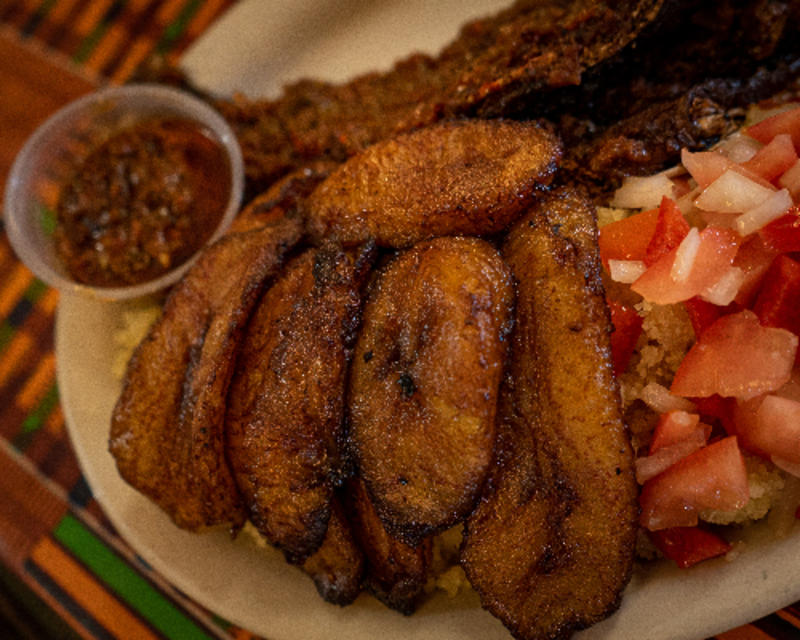 Milah's Royal Bistro, owned by Milah Kai, offers authentic African foods, mainly from Kai's native country of Liberia, where her love for ethnic foods began. Milah's serves delicious dishes from Liberia, Nigeria, Ghana and other west African countries. Enjoy the flavors of palm butter soup, goat soup, fried fish, kidney beans, fried okra and plantains. beans torborgee, kittelley torborgee, and much more. 
Taste of Africa in Brooklyn Park serves up some of the best of West African cuisine, like chicken and beef jollof rice and fufu and pepper soup. You can expect lots of dishes enriched with a base of tomatoes, onions and chili peppers and lots of vegetables, along with seafood, beef and chicken options. We recommend kicking off your meal with some Liberian-Pepper-Kala-Deep-Fried-Dumplings, a very popular West African street food that is dangerously delicious and addicting. And don't forget to save some room for dessert. Choose from Ma Mary's Famous Banana Rice Bread or African fried sugar donuts.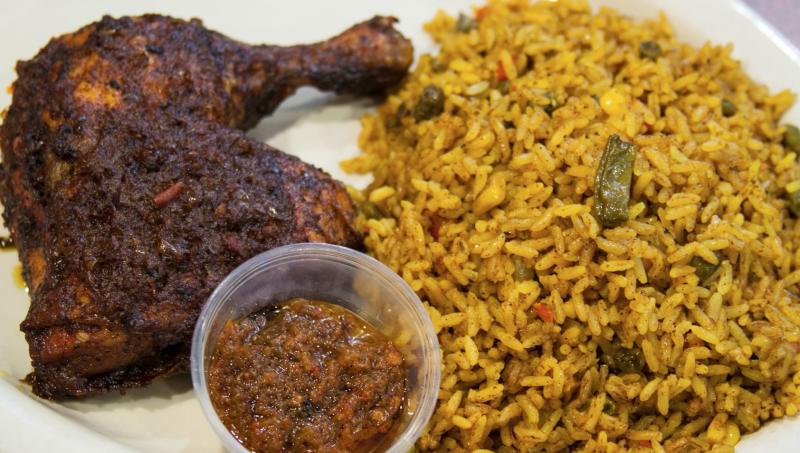 Jambo Africa specializes in Kenyan and West African cuisine with fresh ingredients, unique recipes, and food made from scratch include oxtail, curry stew, chicken wings, jollof rice, collard greens, plantains, sambusas and more. Also enjoy African coffee, tea and wines. And there's never a dull moment at Jambo Africa, the restaurant hosts a variety of African-themed events such as live music, traditional drumming or dancing, book releases, poetry, storytelling and more.
Irie Vybz Jamaican Restaurant in Brooklyn Center serves tasty Jamaican food, like jerk chicken, oxtail, and more. "Irie" is a Jamaican adjective describing the ultimate positive, pleasing, all-encompassing quality experience, which is exactly the experience you'll get when you walk into the relaxing and pleasant atmosphere and pleasing food at Irie Vybz. Some of our favorites include the jerk chicken, drunken jerk shrimp and the Caribbean jerk chicken wraps. For those a little less adventurous with their culinary taste, enjoy a selection of American options from BBQ ribs to burgers. 
African Markets
Value Foods African Market has multiple locations in Minneapolis Northwest for everything you need to prepare and feast on authentic African dishes. Meat and poultry are humanely raised, processed, packed, and distributed under HALAL guidelines and dietary laws. The market specializes in whole lamb, whole goat legs, and a wide variety of dry fish and seafood products. It also offers a fine selection of beauty and skin care products. 
African International Market is an online store with a warehouse based on Brooklyn Park. It's a great place to do online shopping for everything you need for delicious African and Caribbean dishes, including chili pepper sauce, palava sauce, cassava leaves, goat meat, banku mix, stock fish, red palm oil, and kenkey. 
Retail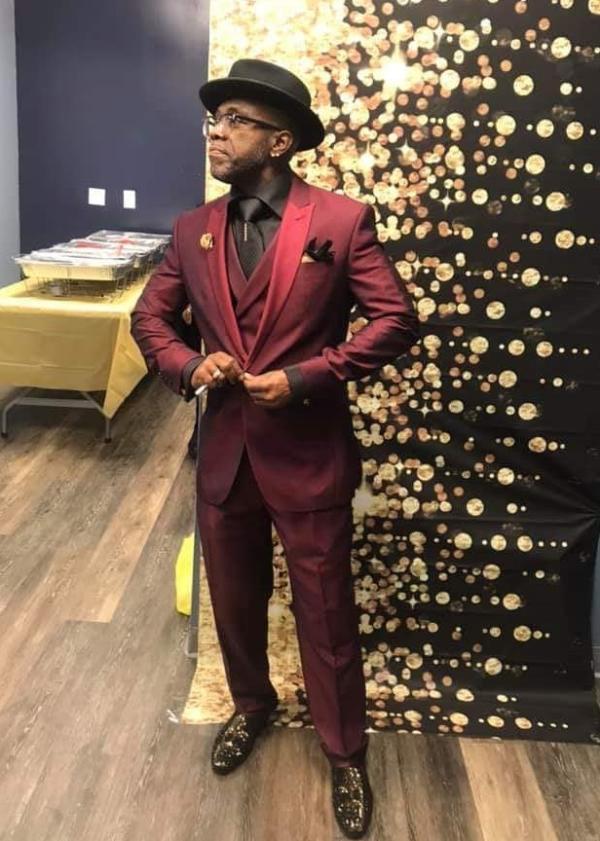 Top 2 Bottom Fashion in Brooklyn Park, owned by Tia Blade, specializes in quality clothing in the latest styles and fashions, as well as personal shopping and hard-to-fit customers. As they said, they are "your escape from ordinary clothing!" Complete outfits are easy to put together at Top 2 Bottom with their wide selection of blazers, suits, dresses, accessories and more. But what you see online is only a fraction of what's available, so visit their store in-person when you're feeling comfortable, and you'll have an unforgettable shopping experience. Top 2 Bottom can also special order merchandise for customers, design prom and wedding dresses for those unforgettable days.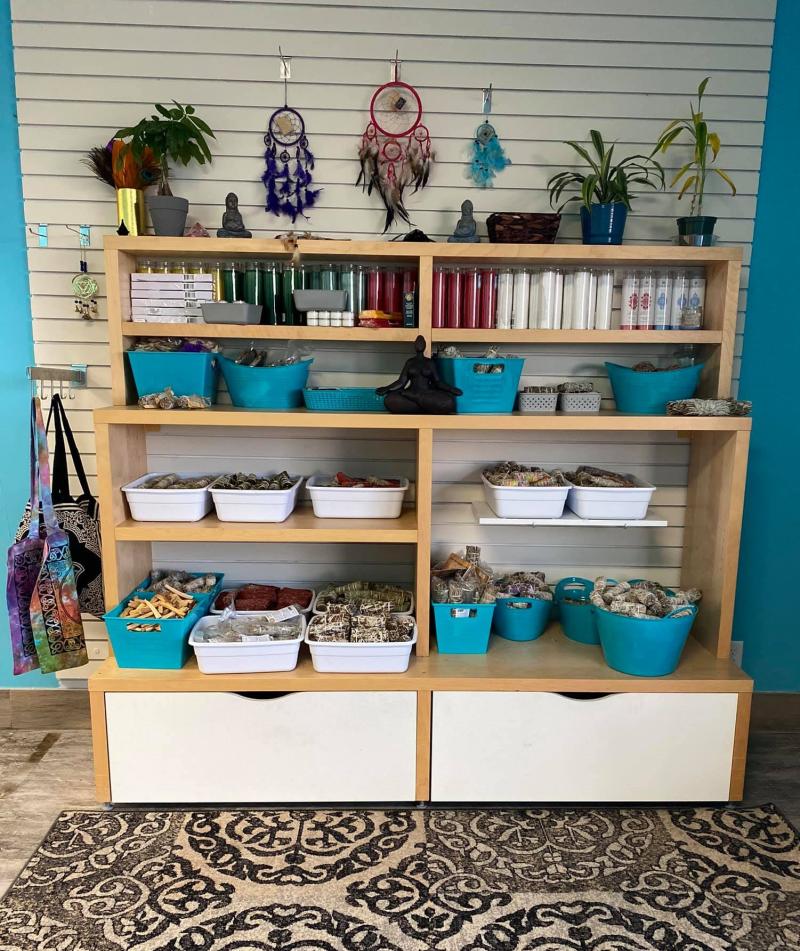 B Magical Health & Wellness shop has its grand opening Saturday, May 22! Stop by this holistic shop on the border of Maple Grove and Osseo to browse the wide range of alternative health products like rough and tumbled stones, sage bundles, candles, singing bowls for meditation, crystal jewelry, incense, and lots more. Use these products to create a calming atmosphere in your own home or to help you on your spiritual journey. Products are beautifully made. Purchase bundled packs like the Self Care bundle, Abundance Manifesting bundle, and tealight candles + sage bundles. Online shopping is also available. 
Have you heard of Black Garnet Books? They're the only Black-owned bookstore in Minnesota, also woman-owned, stocking Adult and YA contemporary literature by Black and racially-diverse authors. "We're excited to introduce everyone to underrepresented voices and stories, new and old, that support and affirm the cultures they're connected to." Currently, Black Garnet operates mainly through online sales, but keep you eyes open for limited hours at their temporary pop-up shop in partnership with Merci Tattoo. The ultimate goal is to open a physical safe where the community and fellow readers can connect. 
Nonprofits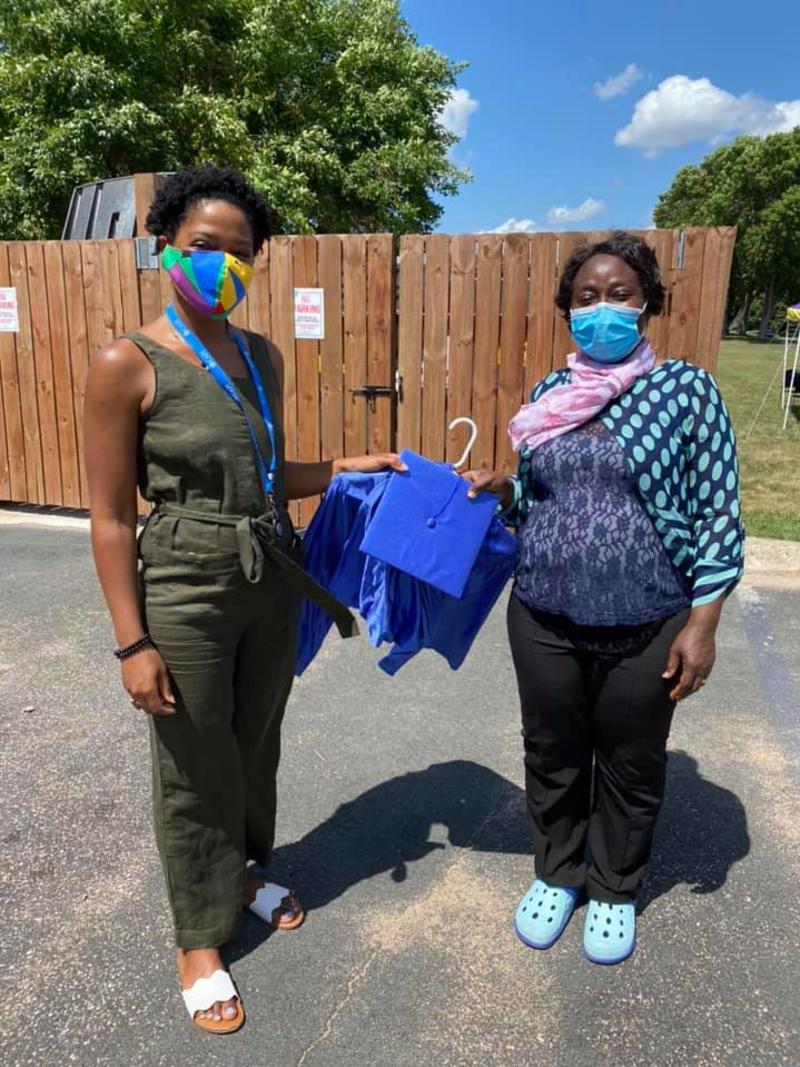 CAPI USA is an immigrant-led nonprofit in Brooklyn Center. Originally called The Centre for Asian and Pacific Islanders, the organization was founded in 1982 and began as a food shelf serving refugees arriving in the aftermath of the Vietnam conflict. Today CAPI serves refugees, immigrants, and low-income people of color in the Twin Cities. Its core programs are designed to help refugees and immigrants gain access to jobs, housing, food, health education, and youth and senior social services. CAPI offers nutritious, culturally specific food shelves while serving as a gateway to resources that move people toward greater economic stability and health. Consider making a donation or volunteering with CAPI!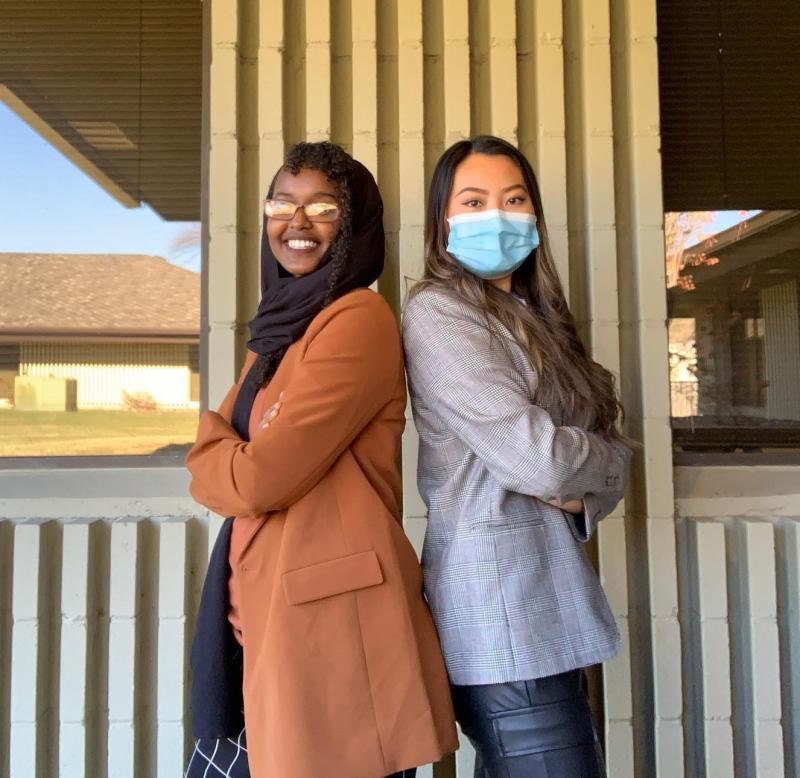 ACER (African Career, Education, and Resource) is a nonprofit organization, located in Brooklyn Park, that engages African immigrants living in the north and northwest suburbs of Minneapolis to advance equity and eliminate disparities for the area's large and growing African community. ACER also works regionally where we see opportunities to make connections that improve the quality of life for African immigrants. The organization was established in 2008 and started by offering job and resources fairs that connected African immigrants to employment and other critical resources. Today, ACER works with hundreds of African immigrants each year to develop innovative solutions that promote health, generate jobs, create opportunity in education, and promote quality affordable housing for African immigrants and other people of color. No matter what issues arise, racial and economic equity are always at the core of their work. Consider making a donation here.
West African Family & Community Services (WAFCS), housed in the Brooklyn United Methodist Church, in Brooklyn Center seeks to improve self-sufficiency for low-income West African immigrants and others by serving as a focal point for comprehensive family services. Through programs, we help immigrants and others acquire the tools they need to support their families and contribute to the broader community. Programs include employment assistance and computer training; basic needs, such as clothing, food and household supplies; and immigrant and legal services. The organization recently expanded its food shelf and services to meet the growing need in the community, as featured in CCX News. For more information or to make a donation, call 763-561-3042 Ext.117.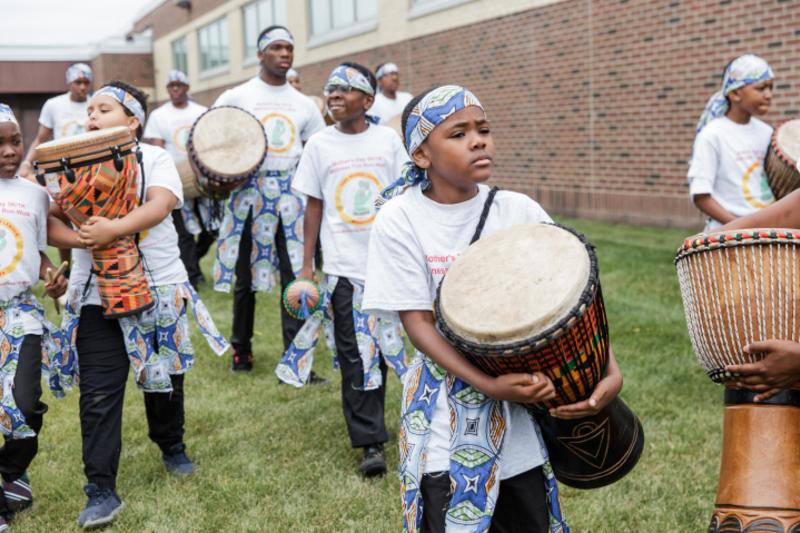 Cities United is a national movement focused on eliminating the violence in American cities related to African American men and boys. Cities United is a national network of mayors who are committed to developing and implementing plans working in partnership with community leaders, families, youth, philanthropy, government officials and other stakeholders to reduce the epidemic of murders among African American men and boys. The organization is a collective of more than 80 mayors, including Brooklyn Park Mayor Jeffrey Lunde, who are on a mission to stop the unprecedented and devastating loss of lives in cities throughout America. They are committed to ensuring that hope is restored to their communities and providing pathways to justice, employment, education and increased opportunities for residents. The City of Brooklyn Park is looking for volunteers to help support the program in numerous ways, such as being part of a city-wide work group to improve outcomes, help implement strategies that lead to reduce violence amongst African American men and boys and those wanting to stay informed of progress. Learn more and fill out the volunteer form here.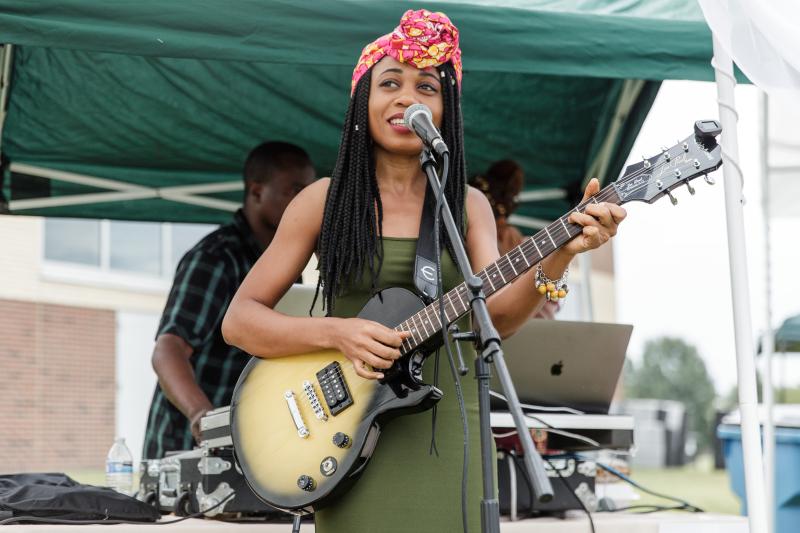 Umunne Cultural Association in Minnesota is a nonprofit organization focused on bringing Nigeria's deep-rooted cultural heritage to the Minnesota community. The association is an organization of Igbo-speaking people of Nigeria living in Minnesota, reflecting their affinity with one another, and with the shared goal of promoting and preserving the rich Igbo culture. The organization strives to accomplish its mission through organized cultural events, such as the annual IgboFest celebration in Brooklyn Park; community based educational programs; member volunteer activities; and by establishing relationships with other Minnesota based organizations that share in the cultural diversity mission of the state of Minnesota. They also work to educate Igbo students to build successful careers and professions so that they may become substantial members and positively contribute to the communities in which they live. Learn more and donate here.
There are many great organizations to donate to in the Twin Cities area that are making a difference in the fight for racial justice, such as Voices for Racial Justice, Black Visions Collective MN, Black Immigrant Collective and many more.
Are we missing something? If you know of Black-owned businesses, organizations or nonprofits in the Minneapolis Northwest area — Brooklyn Center, Brooklyn Park and Maple Grove — that we should add to our list, please email us at Regina@mplsnw.com.