Nothing says Minnesota homebrewed beer like Surly…. The brewery may be known for its destination brewery in Minneapolis, but it hasn't forgotten where it got its start in Brooklyn Center. The Minneapolis Northwest location just re-opened for public tours in 2018 and let us in for a glimpse of its homebrewed greatness!
Surly Brewing Company is an iconic Minnesota brewery known for its world-renowned beer and spunky philosophy, as well as being one of the fastest-growing breweries in the country. The Brooklyn Center brewery, which packages around 3,300 cans per hour, just re-opened for monthly tours in 2018, making it a must-see on any beer lover's Minneapolis Northwest itinerary!
It all started in Brooklyn Center on December 30, 2005, when Todd Haug and Omar Ansari brewed their first batch of beer at the former Sparky Abrasives Factory that Ansari's parents owned, which became Surly's first location. It was the first brewery built west of the Mississippi in Minnesota in 20 years, and Omar was selling them Furious, a hoppy IPA.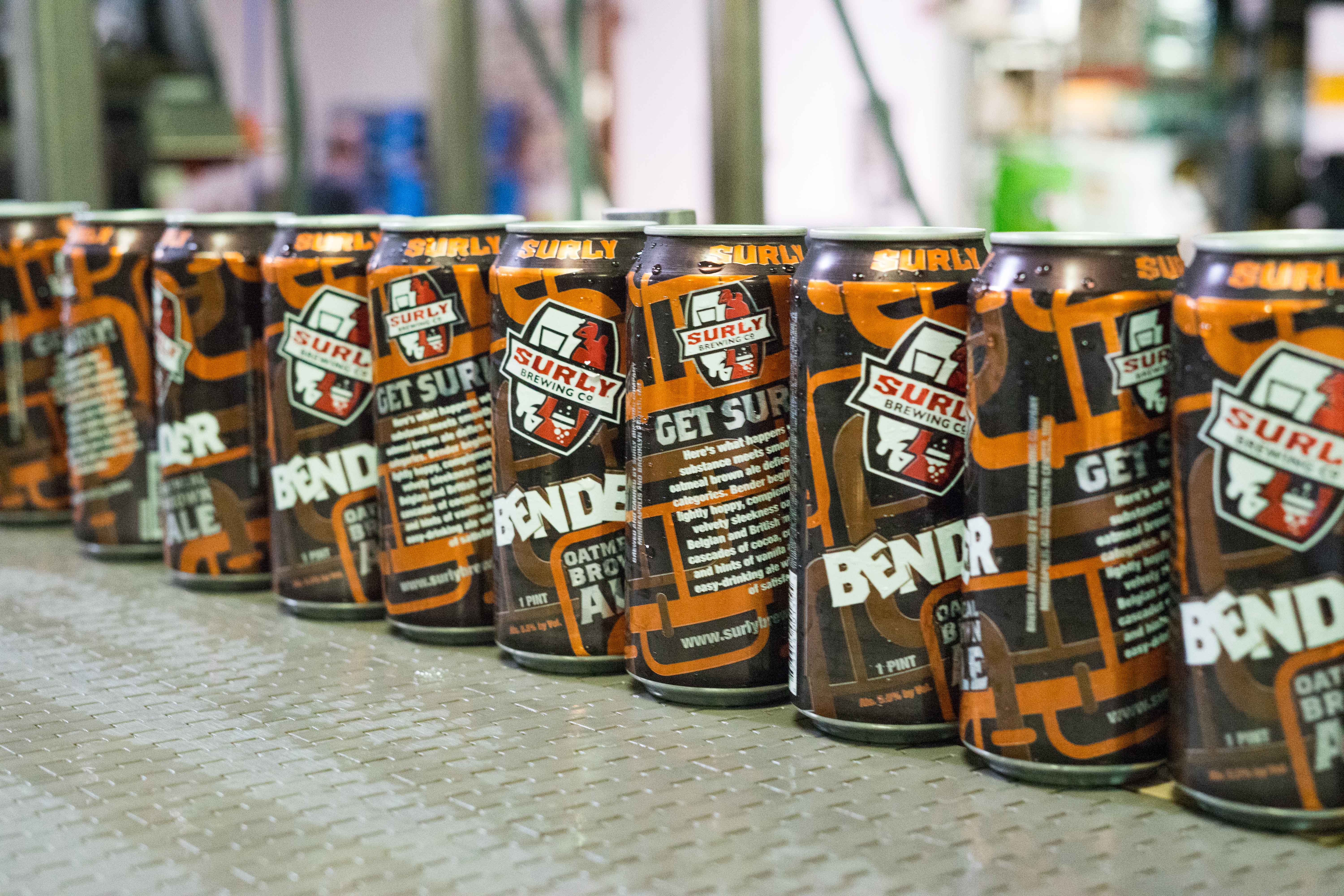 In February 2006, Surly started seling its first kegs of beer. It wasn't long until they were filling growlers for longer and longer lines and getting Surly beer into more and more bars, liquor stores, and restaurants.
By 2011, Surly Brewing was nearing the limits of production in the Brooklyn Center brewery, and still not able to meet consumer demands. They needed to build a new brewery to increase production, but they had a very specific idea for the brewery they wanted to build… A brewery where people can see the beer being made, and then drink it in the brewery's taproom and restaurant.  Surly worked with Minnesota legislators to make their dream destination brewery a reality. In 2014, the new brewery opened its doors and has remained a hotspot ever since!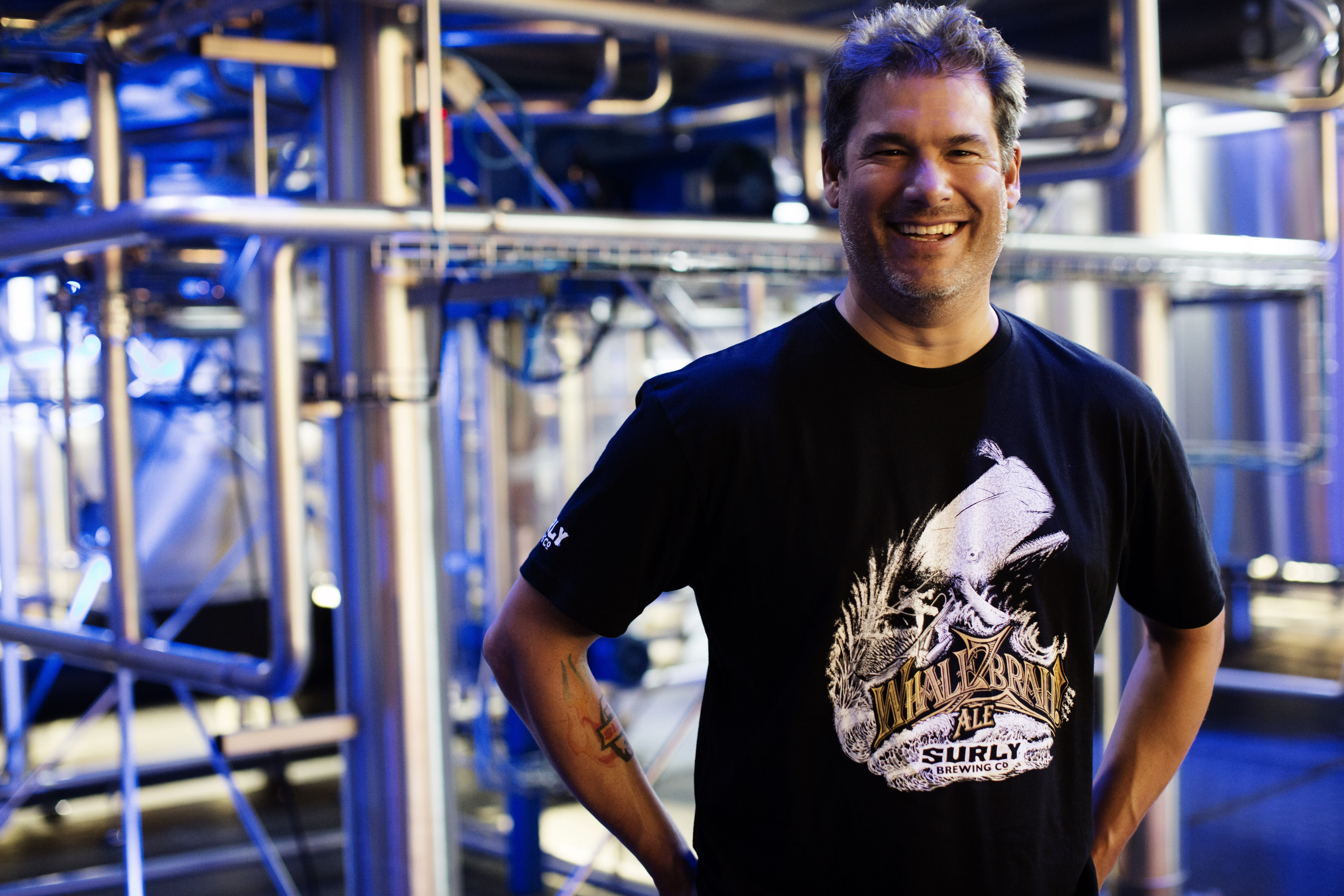 What does it really mean to be a "destination brewery?" Ansari summed it up in one simple sentence: "It means if you're a craft beer lover flying into Minneapolis from, say Nashville, and you have one stop to make: it's Surly."
So, why re-open the Brooklyn Center for tours after the destination brewery opened in Minneapolis? The answer is simple, according to Ansari.
"No history of Surly is complete without showing people where it all began and a lot of our longtime fans have great memories of the old taproom, so it's nice to be able to reconnect them to the place where they fell in love with Surly."
The Brooklyn Center location produces a variety of Surly beers, including Todd the Axe Man, Bender, Coffee Bender, Overrated, Cynic and many more of Surly's more than a dozen regular beers, plus some of their infusions and limited releases.
If this taste of Surly's history leaves you wanting more, check out one of their "Old School Tours" at the Brooklyn Center Brewery on the third Friday of every month. To get the latest info on the tour follow Surly on Facebook, Twitter and Instagram, where they'll drop notifications when sign up links are live on the tour page (Notifications are usually made Friday afternoons two weeks prior to tour.)
Tour Tip: The first Brooklyn Center tour in January 2018 sold out in under an hour, so make sure you sign up quickly after the links go live!
Surly Brooklyn Center Brewery Tour Details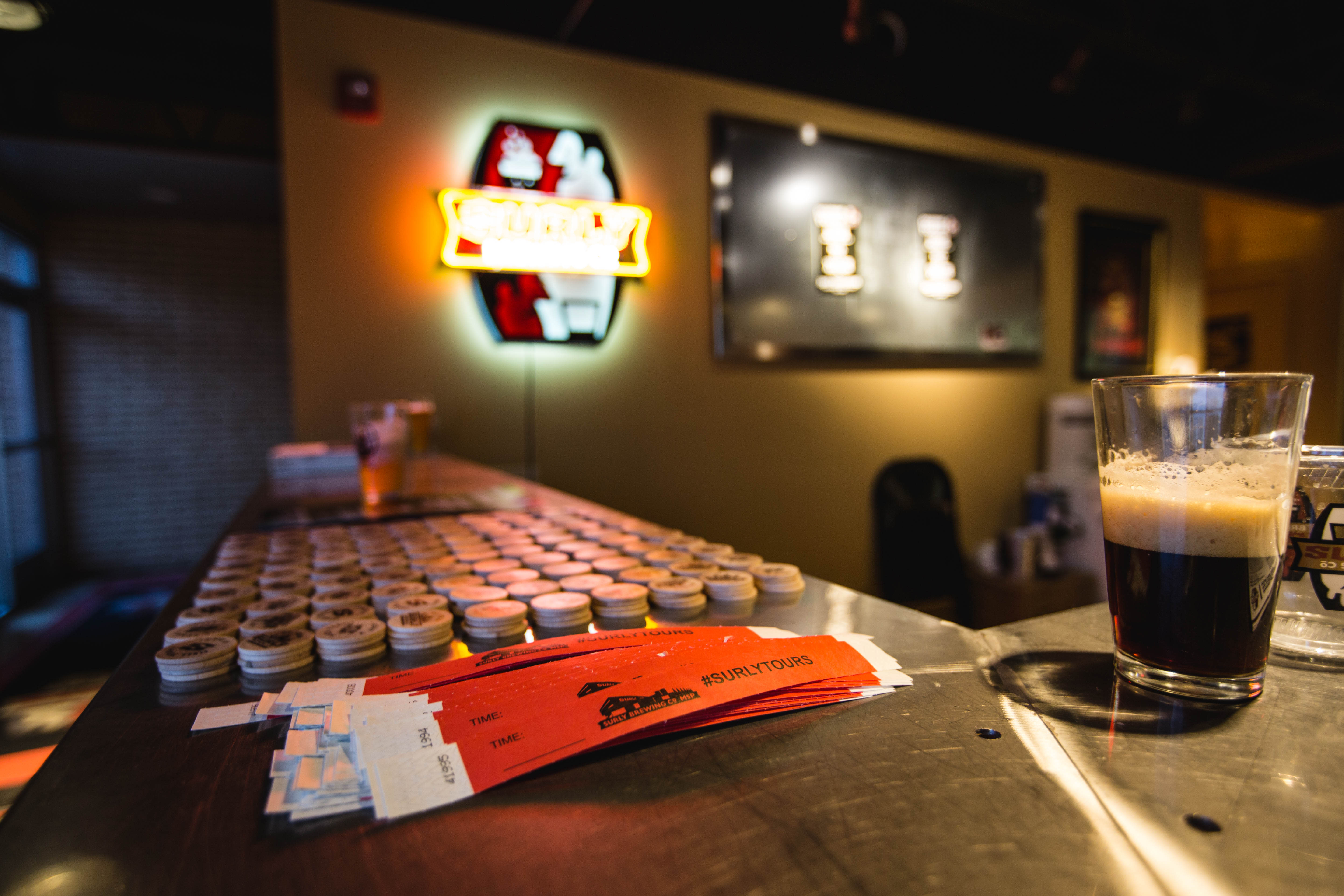 Doors open at 5:15 p.m. and the tour starts at 6 p.m. Each person (21 years or older) will receive five free samples of Surly beer and a small glass or "snit" featuring one of their most famous lagers.
All tours are free, groups are limited to a maximum of 4 and must be 12 years of age or older.
Special merchandise is available at the tours for purchase.
Surly also collects non-perishable food donations that will be sent to The Food Group, as part of the Surly Gives a D*** program.
And don't forget to come back in October for Darkness Day! It's Surly's annual celebration of the release of their Russian Imperial Stout, complete with dark metal bands for entertainment!
More Great Brewery Tours and Events in Minneapolis Northwest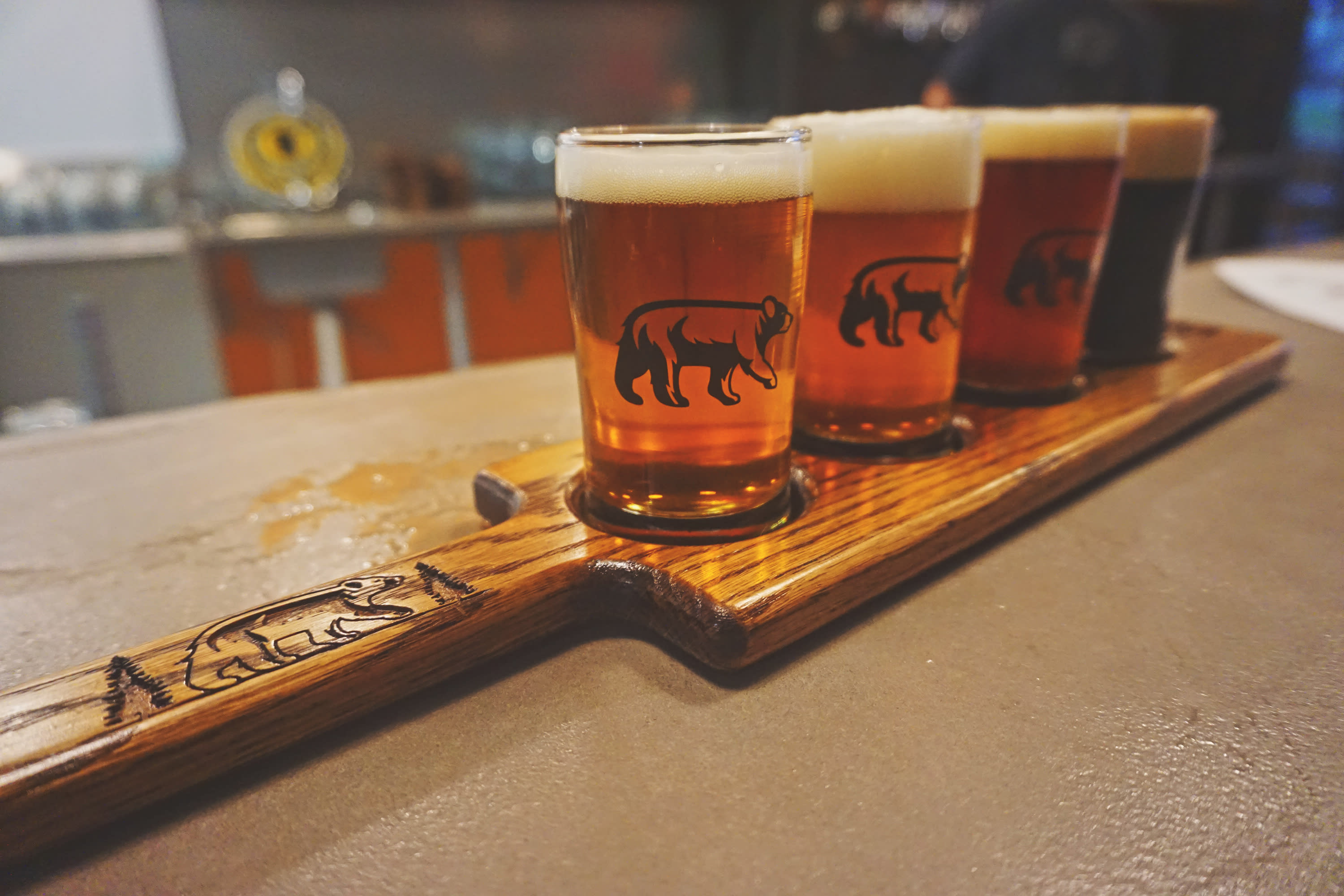 Events
Cribbage -  The cribbage league meets on Sunday nights for 6-8 weeks for various seasons. If you can't commit to a league, they also offer several open tournaments throughout the year.
Infuseday Tuesday – OMNI releases a new, exclusive beer every Tuesday. Follow OMNI's Facebook and Instagram pages to find out the flavor of the week.
Taproom Trivia – Show off your smarts every Wednesday from 7-9 p.m. with Trivia Mafia in the Tap Room. The questions are all over the map, from science to rockstar facial expressions.
Mario Kart League - Every Thursday, through April 5, the brewery will host a week by week Nintendo 64 Mario Kart Tournament. Each tournament is FREE to join and will include a free growler for first place winner and a free crowler for second place winner each week.
Taproom Yoga – OMNI offers a one hour all Levels yoga class and flight of four delicious brews for $20 on the second Saturday of every month.
Tours
Group tours are available and they also offer an event space called the Barrel Room. Signup for a tour here: https://www.omnibrewing.com/taproom.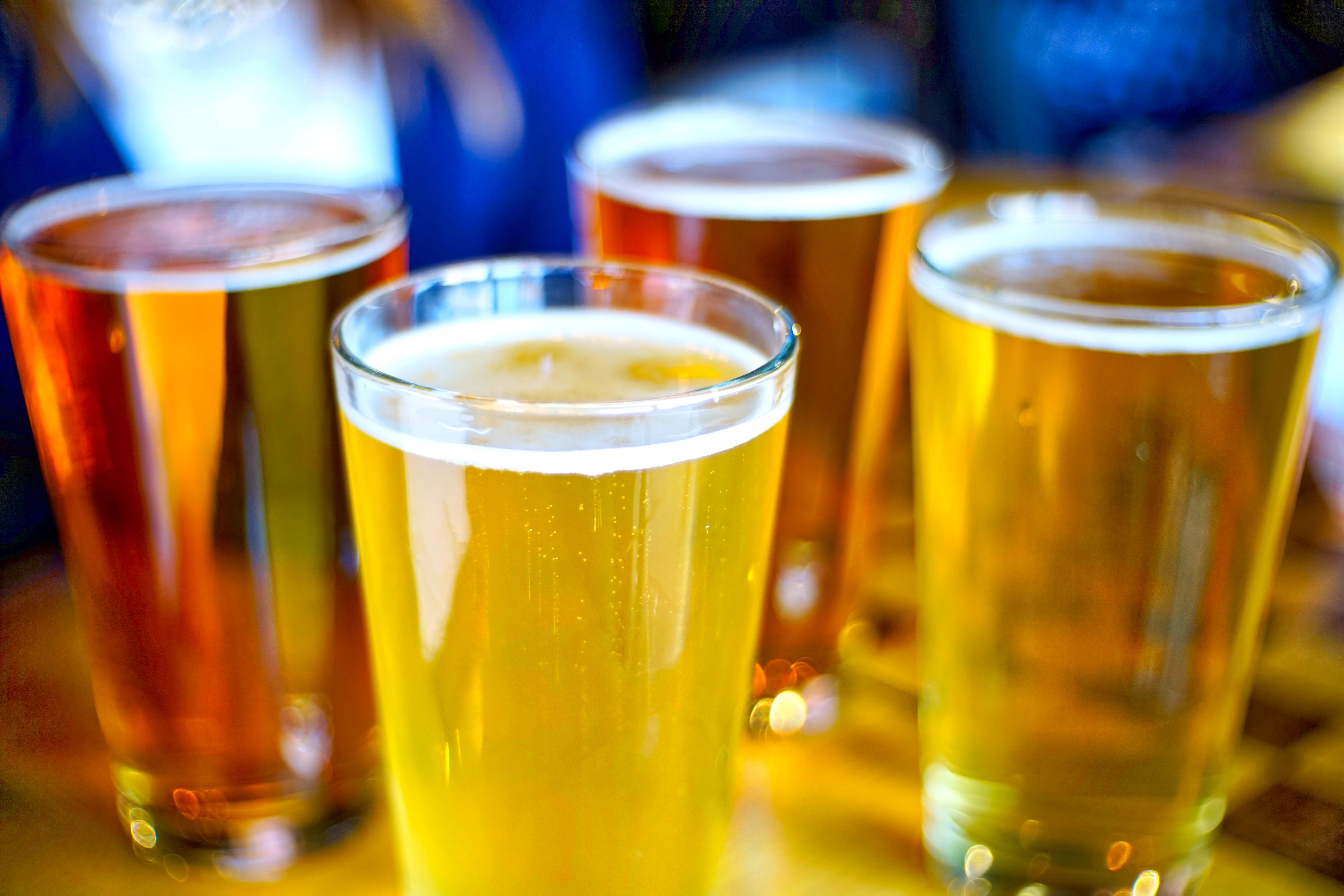 Events
Hoppy Hour - Every Monday through Thursday, all day, you can enjoy the selected brews for $4!
Bend + Brew - Yoga class is offered for $10 every Monday at 7 p.m. and then yogis are encouraged to stay for $5 beers and $10 flights after. Namaste.
Teachers Tuesday – Teachers can bring in their ID badges for discounted pints.
Tours
Tours are available by contacting events@wickedwortbrewingco.com at least two days in advance. And if you bring in a canned food donation to benefit PRISM Food Shelf in Golden Valley, you will receive a free 6-ounce brew of your choice to take along on your tour. Limit 30 guests per tour. Tours are for visitors 21 years of age and over only.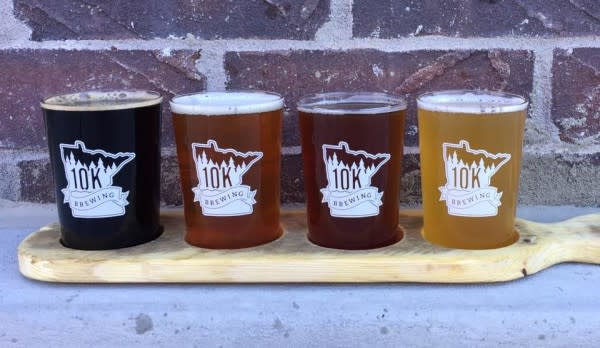 Events
Trivia Mafia – Every Wednesday, compete for beer, gift cards, and other prizes in this challenging hosted trivia night.
Live Music -  Most Sundays, Tuesdays, Thursdays, Fridays and Saturdays!
Check out the brewery's event calendar for a full list of upcoming events.
For a drink with an Irish twist…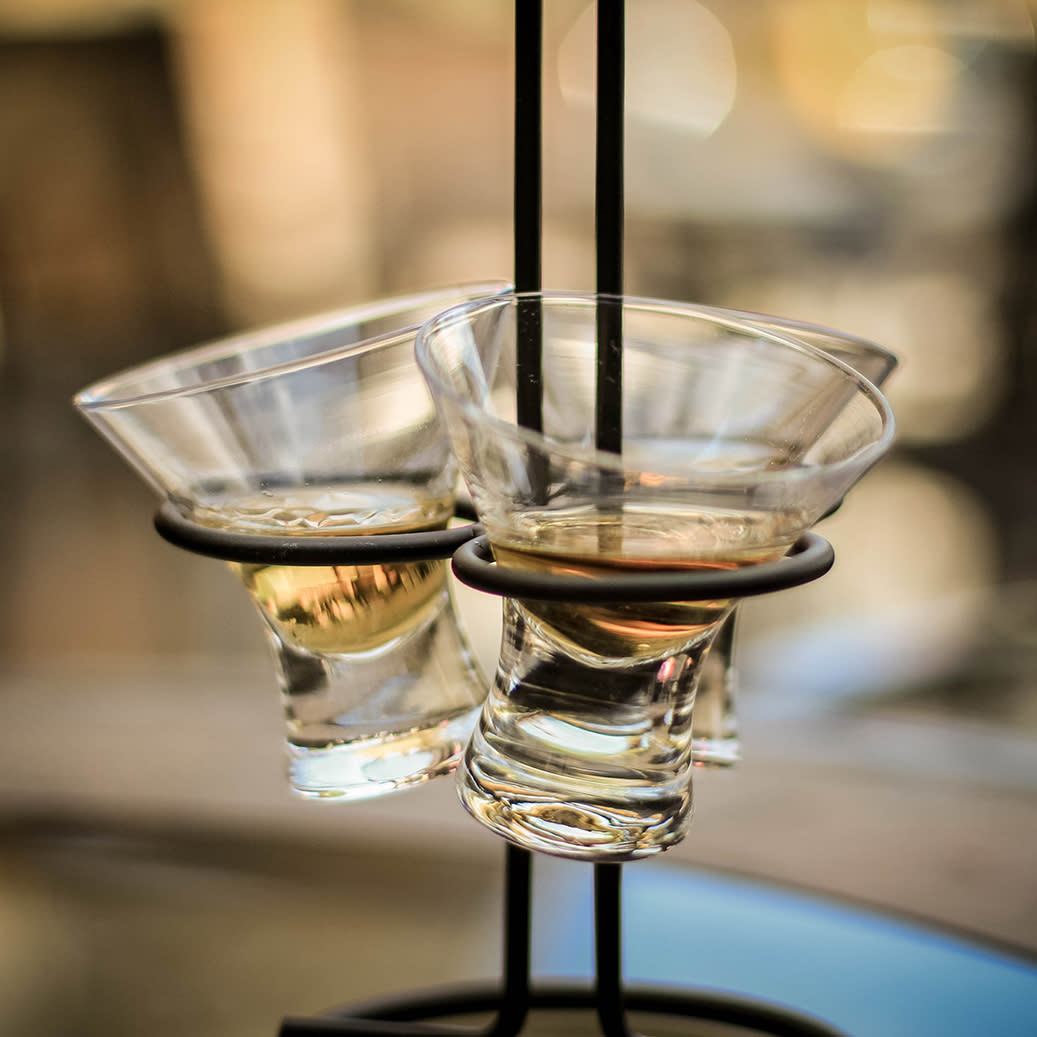 Events
Trivia – From Disney to Lord of the Rings, this Irish restaurant offers a variety of themed trivia every Tuesday at 7 p.m.
Live Music – Claddagh hosts a unique lineup of acts including traditional Scottish and Irish bands as well as bluegrass and folk rock. Check the event calendar for a full list.
Happy Hour -  Every Monday through Friday from 3-6 p.m., guests can enjoy happy hour specials on wine, beer, rail drinks and appetizers.
Late Night Bites –  Stop by Claddagh between 9 p.m. and 12 a.m. for a selection of appetizers and drinks for $5 and under.
Claddagh's Weekend Breakfast – From 9 a.m. to 2 p.m. on Saturdays and Sundays, visitors can devour a delicious breakfast including omelets and skillets cooked to order, Irish breakfast, chicken and waffles, eggs Benedict, wild mushroom quiche, biscuits and gravy and much more! Sunday breakfasts include live jazz music and bottomless mimosas too!
Coming Soon!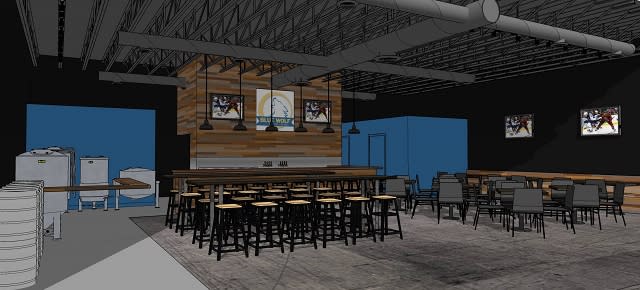 There's a new brewery coming to town and it's the first one ever in Brooklyn Park! Check out this recent article and video from CCX Media on our news page about the brewery opening!
You know what else goes great with a pint of beer? Pizza! Check out our guide to the best breweries and pizza places in Minneapolis Northwest!