The start of a new year is always stressful. Some people relieve their stress with a good book, a deep tissue massage or a little retail therapy focused on their needs and not their family, friends or special people on the gift list. Reaching for comfort food is also a satisfying way to allay the pressures of the day. Everyone has to eat, right? In Brooklyn Park and Brooklyn Center, handmade chicken wings satisfy the hunger!
We asked the locals via our social channels to ID their fave places for wings, and the results are in!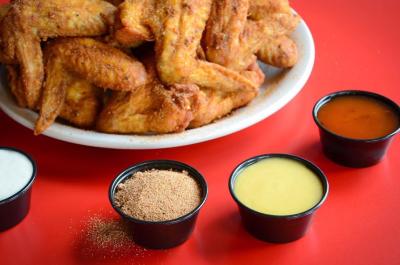 Slims prides itself on making fresh food for any mood, and their chicken wings follow that sense of pride with a variety for any taste. Customers can't get enough of their whole wings battered and infused with Slim's signature seasoning. Order the three- or five-piece dinner and get fries, coleslaw, toast, drink and choice of dipping sauce, or, make the entire family happy with 3, 5,12, 25 or 50 piece packages of chicken nirvana available in both wings and fingers. The drive-thru makes it a no-brainer.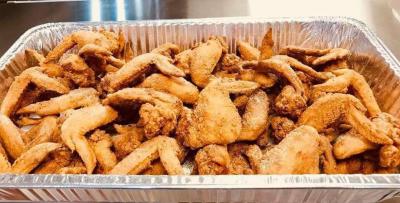 Jay's Fish & Chicken
Jay's provides options of 3, 6, 12, 20, 30, 50 or 100 wing meal options with fries included. Don't miss their well-known lemon pepper house wings. Like it hot? They provide blue cheese or ranch to cut the heat of their BBQ and hot wing. Done with fries? Because Jay's menu is packed with comfort food offerings, ask for a side of rice instead.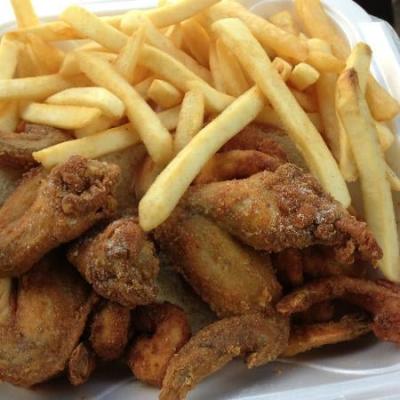 Hook Fish & Chicken restaurant furnishes a delightful dive into deep fat-fried delicacies. You can mix and match fish or chicken to create a combo value meal that includes coleslaw, fries, bread and a soft drink for under $11. What? You read it right. Choose from chicken tenders, chicken nuggets, catfish, perch, tilapia, shrimp or gizzards. Hook yourself some chicken wings to top it all off.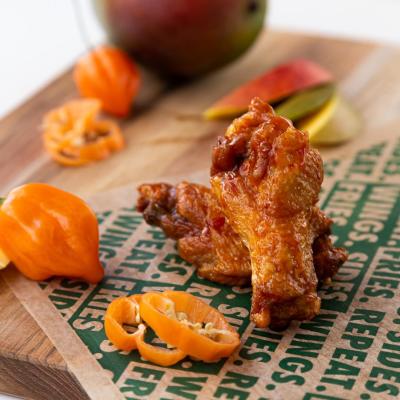 It began in 1994 as a small buffalo-style chicken wing restaurant in Garland, Texas. But Minnesotans love wings, so they expanded in our direction, and we're glad they did. Their hand-cut seasoned fries and famous sides complement a mind-boggling range of wet and dry sauces:
Plain
Mild
Original Hot
Atomic
Hickory Smoked BBQ
Mango Habanero
Cajun
Spicy Korean
Louisiana Rub
Garlic Parmesan
Hawaiian
They call it a flavor experience. We call it a new favorite spot for the most delicious flappers in town.