This Mother's Day, show mom how much she means to you with an exciting day in Minneapolis Northwest. Eat a delicious brunch at one of the favorite local restaurants, relax on a cruise down the Mississippi River, or enjoy a picnic or afternoon high tea together. Here are the best brunch places, gift ideas and activities to celebrate this special day with your favorite lady.
Best Places for Brunch
Original Pancake House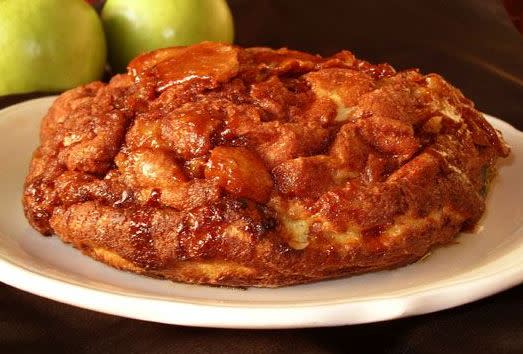 The word "mom" is synonymous with comfort, and there's nothing more comforting than pancakes, especially those served at the family owned Original Pancake House. Try the Apple Pancake, a one-of-a-kind specialty with fresh Granny Smith apples and a cinnamon glaze. Another specialty is the Dutch Baby – an oven-baked German pancake with fresh lemons, whipped butter and powdered sugar. Go the extra mile with the Dutch Treat filled with strawberries and bananas and served with homemade strawberry syrup. Original Pancake House serves more than 20 kinds of pancakes, along with a variety of crepes, omelettes, Benedicts and Belgium waffles.
6322 Vinewood Lane, Maple Grove
NOLA Bistro & Lounge
Give your mom an international foodie experience at NOLA Bistro & Lounge in charming Osseo. NOLA is a local, independent, family owned neighborhood restaurant, and every day its eclectic decor and fusion menu transports diners to destinations like Paris, Greece, Mumbai, Japan and New Orleans. NOLA's Mothers Day brunch menu features a healthy and fresh fusion buffet with global influences. Savor the Spanish Sausage Paella, Tofu Basil Noodles, French Chicken Cordon Bleu or Taco Hash. A variety of desserts and special drinks will be available, as well. Make your reservation today!
204 Central Avenue, Osseo
Patrick's Bakery and Café
Have Mother's Day brunch at Patrick's Bakery and Café for a dose of heavenly French pastries and chocolates. Split a raspberry lemon Danish to start the meal, then dive into Patrick's egg-cellent quiche selection, which includes an asparagus and tomato quiche and a chicken quiche with feta cheese and tomato. Enjoy the ambiance inside the cozy bistro or outside on the adorable patio decorated with beautiful blooms. You can also leave with a box of macaroons to snack on during your Mother's Day activities.
12489 Elm Creek Boulevard, Maple Grove
Pittsburgh Blue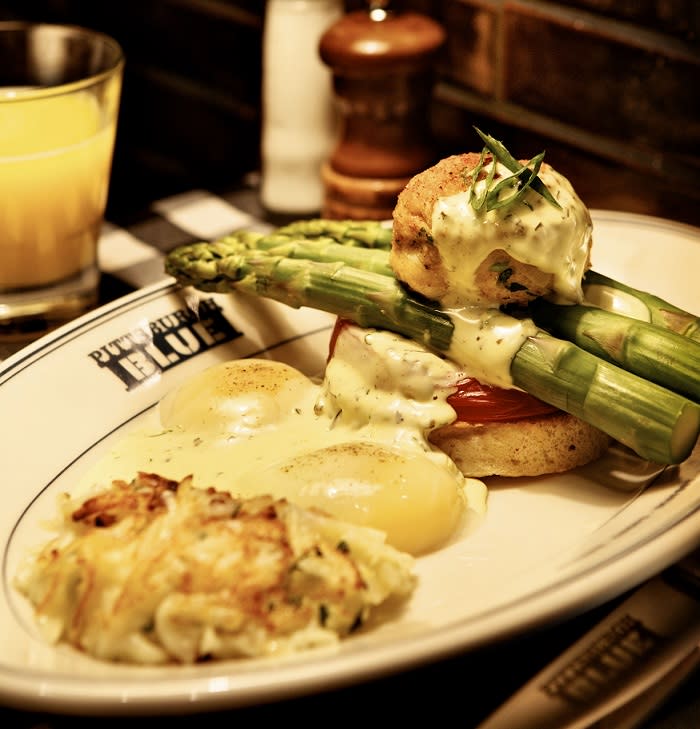 Spoil your mom with a brunch date at Pittsburgh Blue and indulge in the crab cake or prime rib Benedict, steak and eggs or the King Crab omelette. Add in a specialty brunch cocktail or two, like the Paloma, made with Sauza Hornitos Plata, lime juice, grapefruit juice, San Pellegrino Pompelmo. The restaurant features a beautiful patio for refreshing outdoor dining, and it has an event room that seats up to 50 guests if you want to have a private Mother's Day brunch with family and friends.
11900 Main Street North, Maple Grove
Wadsworth Restaurant
Located in the luxurious Minneapolis Marriott Northwest, Wadsworth Restaurant is known for serving hearty American dishes with a "Minnesota twist" and delicious signature cocktails. The restaurant's renowned holiday brunches have been a Minneapolis tradition for more than two decades. Get to know the Marriott's Executive Chef, Pat Lundgren, and what inspires his cooking, by visiting Cooking His Way to the Top.
7025 Northland Drive North, Brooklyn Park
 
Best Places for Gifts
Love That Olive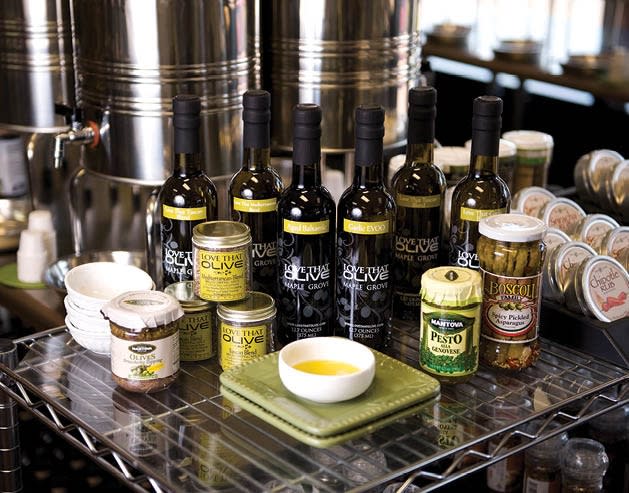 Love That Olive has the finest imported Italian extra-virgin olive oils and balsamic vinegars any cook will love. The store has a wide selection of gift baskets just right for your mom, from pasta dinner gift boxes to the more elaborate Tuscan dipping oil sets. Classes on tastings, pairings and ways to incorporate healthy oils into cooking are also offered at the store.
13551 Grove Drive, Maple Grove
Goodthings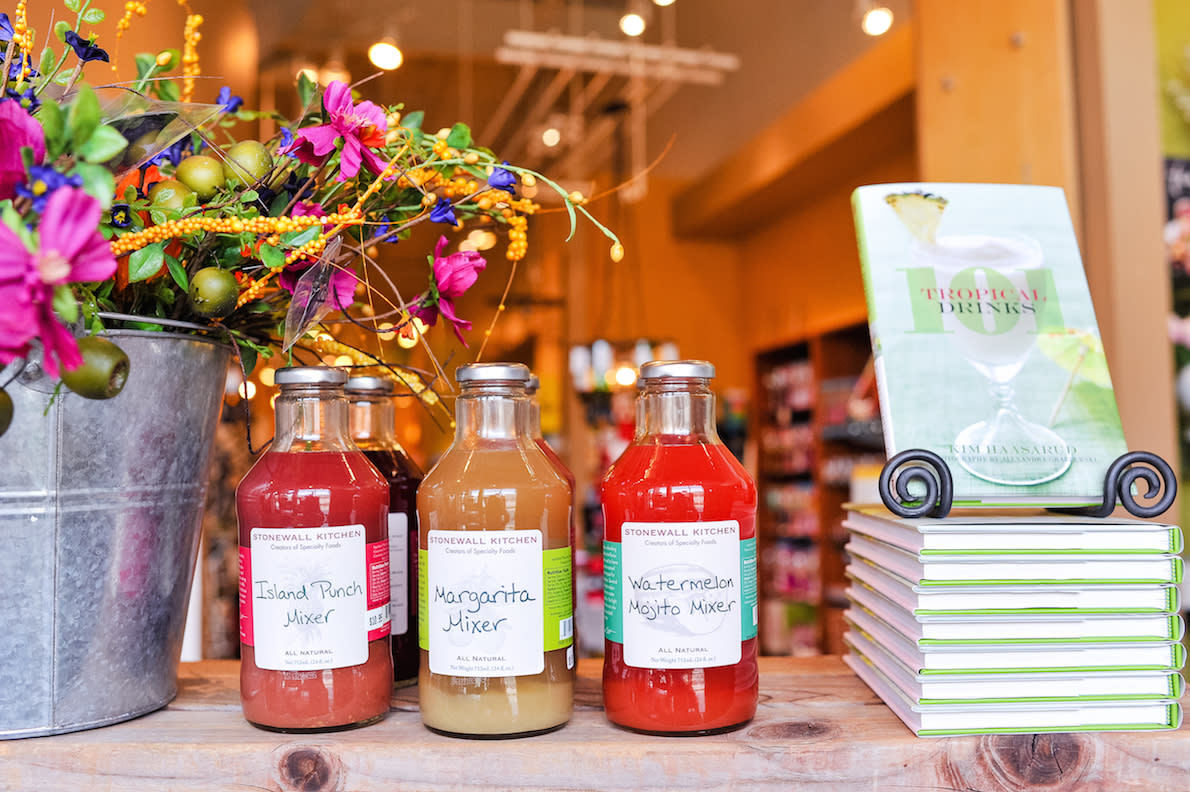 No matter what your mom's passions are, Goodthings likely has the perfect gift. This local, family-owned retailer has trendy clothing, bags and jewelry that mom will love, along with whimsical décor, cards, kitchen accessories, gardening tools and games. You can pamper mom by gifting her a Lavender-scented bath bomb, bath salts and specialty soaps, or get her a gift card and go shopping together.
12139 Elm Creek Boulevard North, Maple Grove
Painted Turtle Chocolatier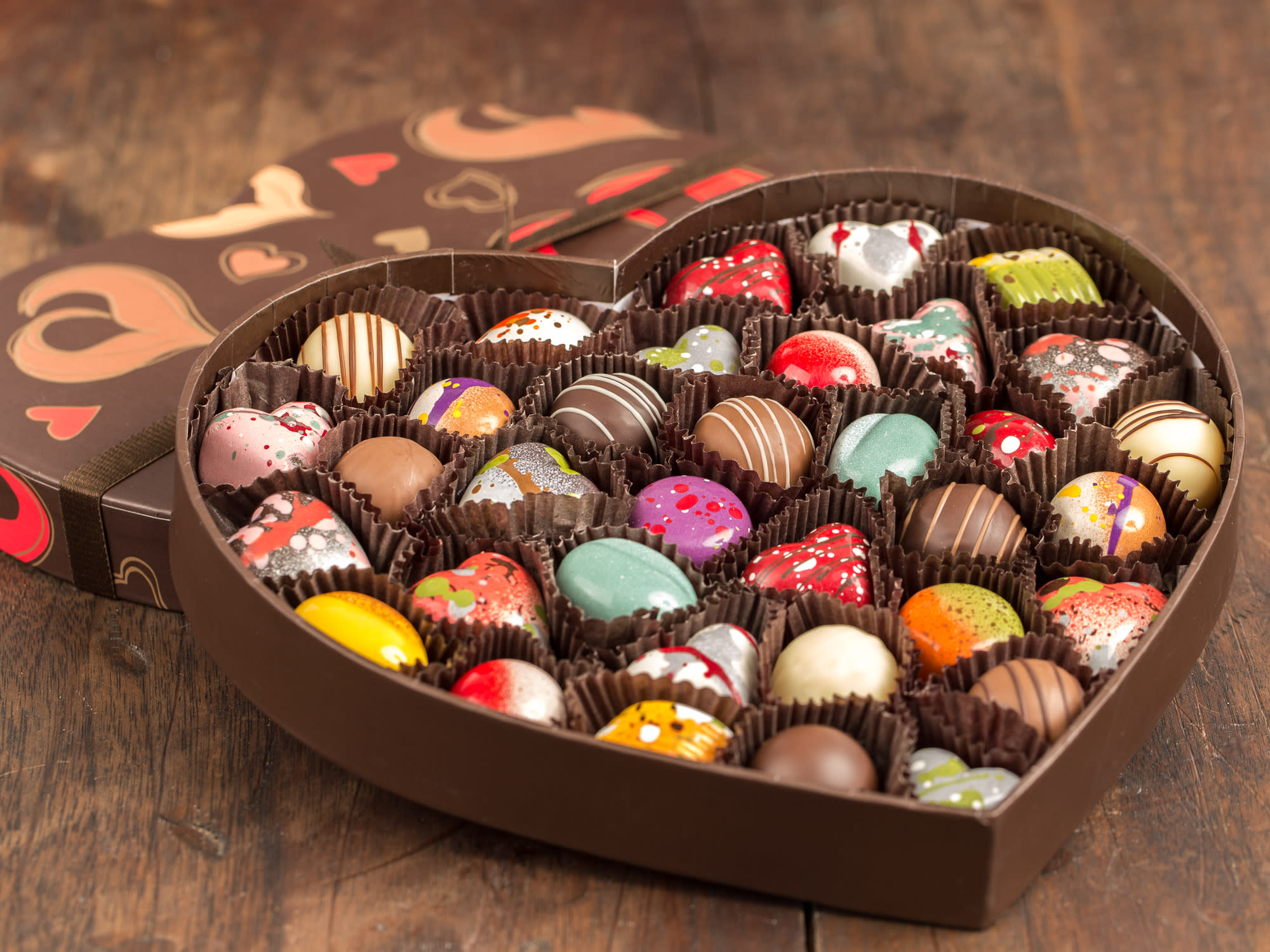 Show mom your appreciation with hand-painted chocolates at Painted Turtle Chocolatier. Choose either the Coffee or Tea Lover's Gift Box or the Drinking Chocolate Box, which includes deliciously thick and smooth drinking chocolate (ground chocolate) and tasty treats like chocolate-covered marshmallows and chocolate-covered graham crackers. If you have something else in mind, discuss the available options with the chocolatiers to create a tasty and unique personalized gift.
229 Central Avenue, Osseo
Yoga Gift Certificate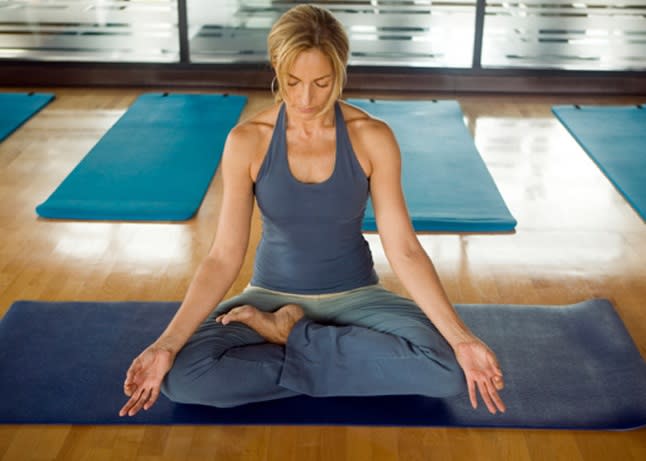 Whether mom likes restorative yoga, gentle yoga or hot yoga, give her a gift that keeps on giving with a gift certificate from CorePower Yoga or Heat Yoga Studio in Maple Grove. Better yet, offer to go with her for a great bonding experience. Classes are available for beginners, intermediates and hardcore yogis.
Paint Pub and Color Me Mine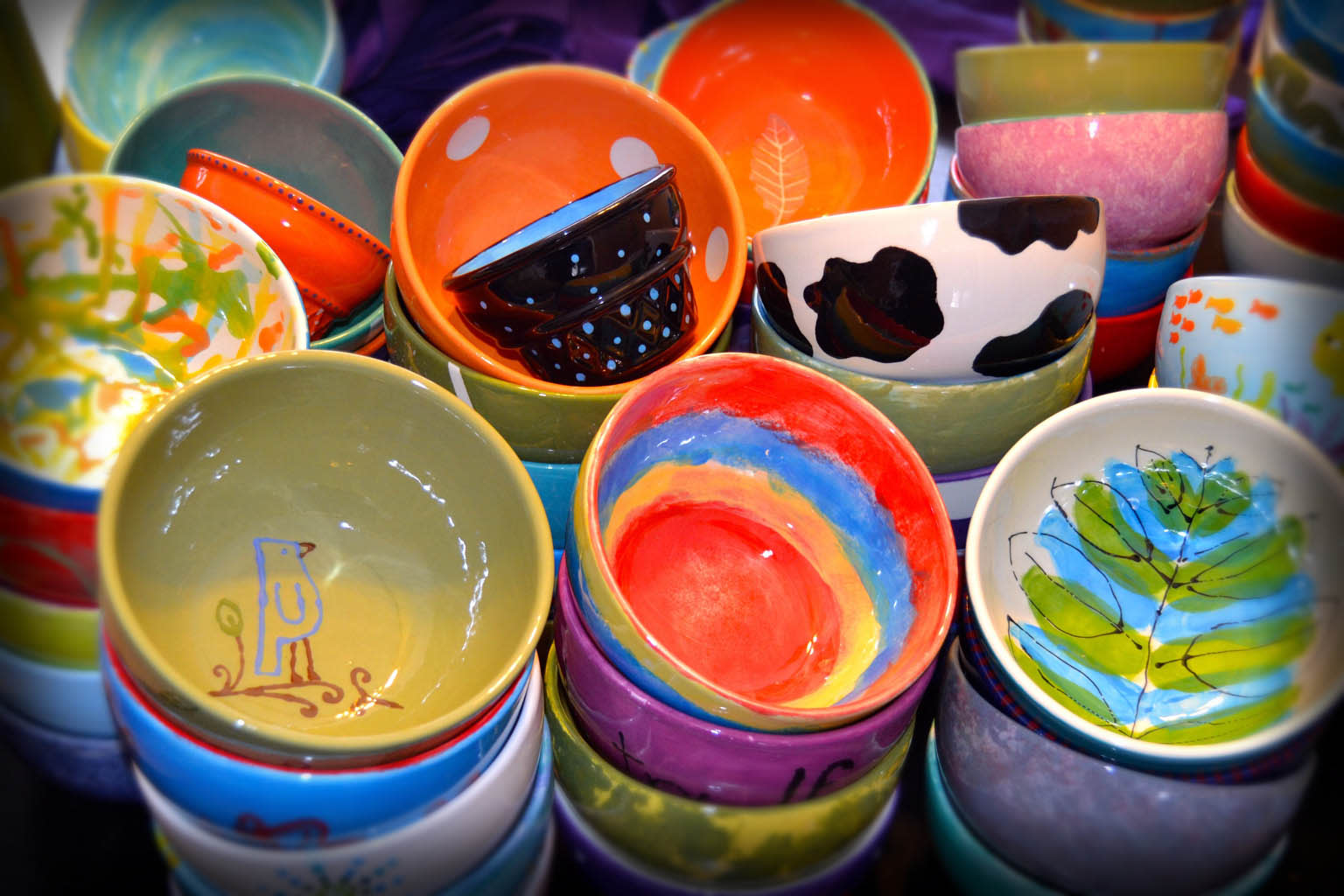 Make mom a masterpiece before Mother's Day at Paint Pub. This art studio café provides blank canvases and all the supplies you'll need to create a painting for mom that's close to her heart. Look at their schedule online and choose an image you know she will love. Or show off your creativity by painting her a plate, bowl or mug at Color Me Mine as a present. Remember to stop in at least a week before Mother's Day to allow enough time for Color Me Mine to fire your final product in its kiln.
13607 Grove Drive, Maple Grove
12155 Elm Creek Boulevard, Maple Grove
Spa Certificate
Moms are some of the busiest people in the world, and what better way to help them de-stress than a certificate to a salon and spa? Get mom a nail package at Taj Salon & Spa or Nail Montage; hair styling at Willow Salon; or a massage/facial deal at Hand & Stone Massage and Facial Spa. Minneapolis Northwest is filled with spa options for you to find the best relaxation treat for your mom. Check out our spa page for a complete list.    
 
Best Things to Do With Mom
Take a Cruise
Have a relaxing lunch cruise with Paradise Charter Cruises as you take in scenic views of gorgeous Lake Minnetonka, or enjoy brunch overlooking the majestic Mississippi River and historic downtown Minneapolis on a paddle-wheeler with Minneapolis Queen. Both options provide stunning views and a relaxing atmosphere, and an afternoon on the water will create everlasting, cherished memories for your whole family.
Run/Walk a 5K
Toast to your mom's health with a brisk walk/run around Arbor Lakes during the Mother's Day 5K, hosted by Charities Challenge. Together you can enjoy the spring air and sunshine and then reward yourselves with an Irish breakfast at the Claddagh Irish Pub (included in the registration). Participants get to take home the souvenir Mother's Day's 5K T-shirt, too.  
7890 Main Street North, Maple Grove
Have a Picnic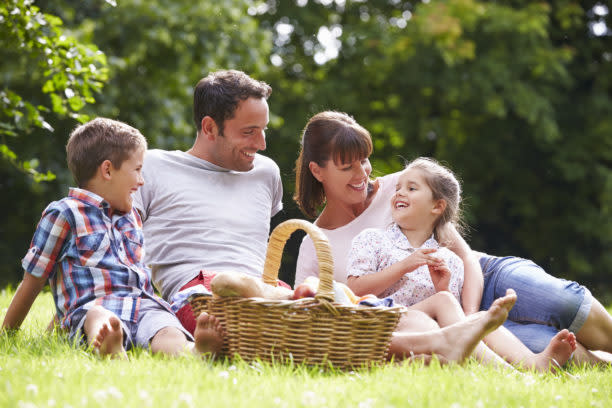 As spring continues to blossom, grab a blanket, pack a basket and treat your mom to a picnic under the trees at Elm Creek Park Reserve. At 4,900 acres, Elm Creek is the largest park in Three Rivers Park District, so you're guaranteed to find a sunny patch of grass to picnic on. Marvel at the budding scenery, blooming flowers, and mischievous wildlife around you. The park also features Eastman Nature Center, an educational center that provides classes, demonstrations and observation areas. On Mother's Day, Eastman Nature Center is hosting a special photo booth for families. Take unique photos outside with Mother Nature and photo props. You can drop in any time from 1-4 p.m. Don't forget your camera!
12400 James Deane Parkway, Maple Grove
Mad Hatter Restaurant & Tea House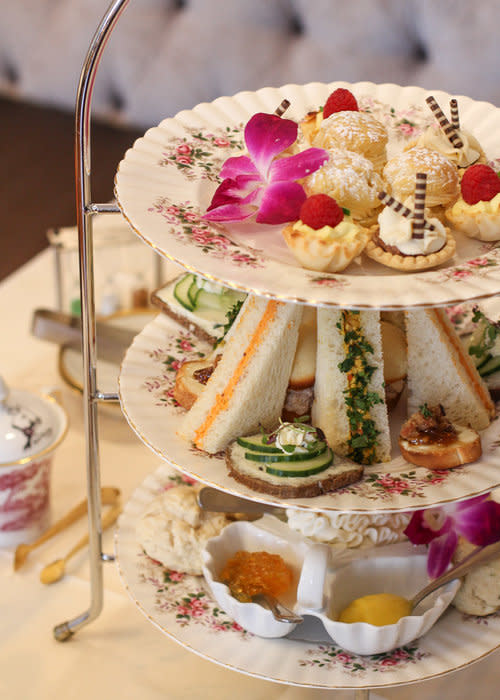 Treat your mom like the queen she is with fancy afternoon tea at Mad Hatter Restaurant & Tea House. This charming restaurant, housed in the historic Woodbury House in Anoka on the Rum River, has daily high tea services with homemade party fare of scones, finger sandwiches and desserts. The teahouse also hosts private parties if you want to invite your friends and their moms too.
1632 South Ferry Street, Anoka
Take Mom to a Show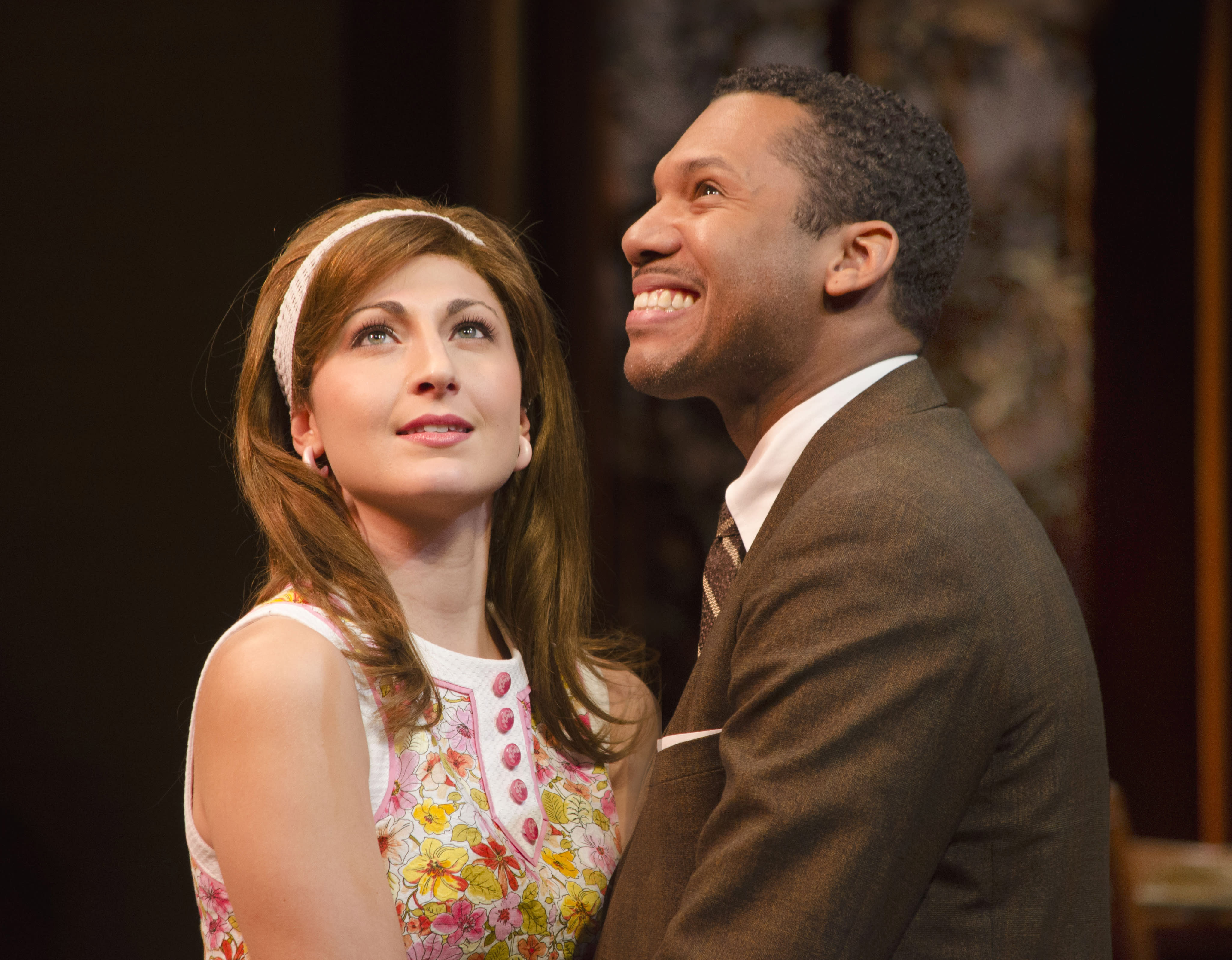 Yellow Tree Theatre finishes celebrating its 10th anniversary this spring with the play Still Dance the Stars, which will have its last show on Mother's Day. The whimsical play follows the journey of James and Anne, a married couple facing unimaginable loss, as well as the closing of their beloved dance studio. When they discover an old box of stuffed animals, memories flood back and the magic unfolds. This heartwarming and imaginative new play is a gem your mom is sure to love. If you've missed the enduring classic A Wrinkle in Time at the movies, check out the theatrical production at Lyric Arts (May 4 through 20), and the insightful classic Guess Who's Coming to Dinner will be entertaining guests at the Guthrie Theater (April 7 through May 27).
320 5th Avenue Souteast, Osseo
420 E Main Street, Anoka
818 South 2nd Street, Minneapolis

Even with all these ideas, there are still many more activity options for Mother's Day. Check out our Top Museums to Explore to find an historical or quirky museum in the area, or for more spring theater productions, visit our Theater That Thrills page.

We would love to see how you and your family celebrate Mother's Day! Share your stories and photos on our Facebook, Twitter and Instagram using the hashtag #WeLoveMNW and you may be featured on our website!