Classically trained chef Zach Brown was given permission from owner Wade Brown (no relation) to create a menu for BB's Live Fire Grill that combines flavors from Wade's Jamaican heritage, general manager Raksa Mark's Asian preferences and his own French cooking expertise. The resulting menu brings a flavor flair to this seafood and steak restaurant that is unique in the Twin Cities.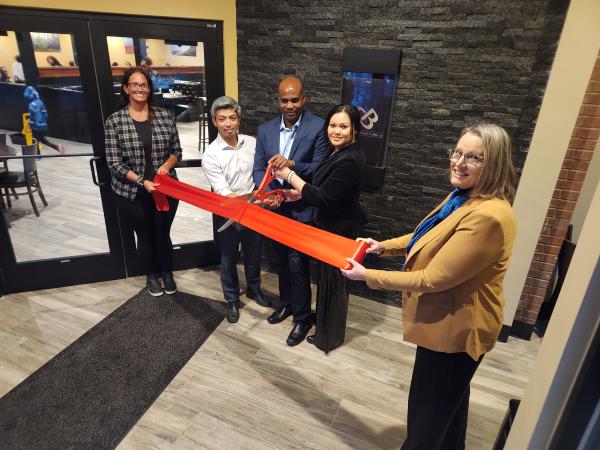 Jen Durdahl-Johnson and Cyd Haynes, from Minneapolis Northwest Tourism, holds the ribbon for Raksa Mark, and Wayne and Sera Brown to celebrate the ceremonial opening.
"In addition to the eclectic menu, our smoked chicken rotisserie oven allows us to offer herb, lemon, jerk and Southern-brined offerings year-round," explains Chef Zach. "I like to change the menu twice a year to take advantage of seasonal offerings, but in the few weeks that we've been open, diners already are finding their favorite dish and coming back for more. My personal favorite is our lobster mac and cheese."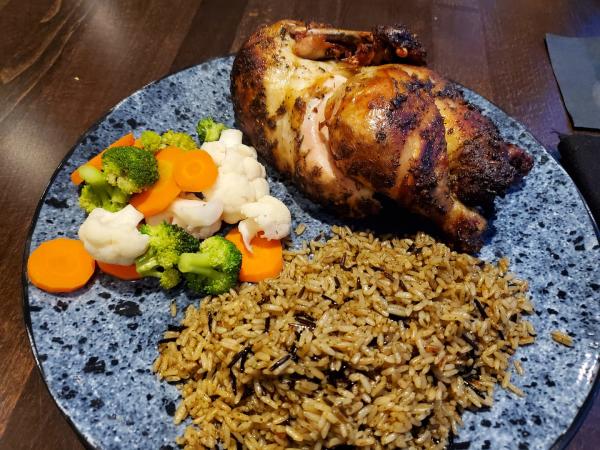 Chef Brown built the menu to mimic the options of a fine steakhouse, but instead of charging for additional side dishes he includes two sides in the price. From yuca fries to seasoned herb wild rice (a Minnesotan staple), asparagus to red beans and rice, there are ten side dish options to create a one-of-a-kind lunch or dinner.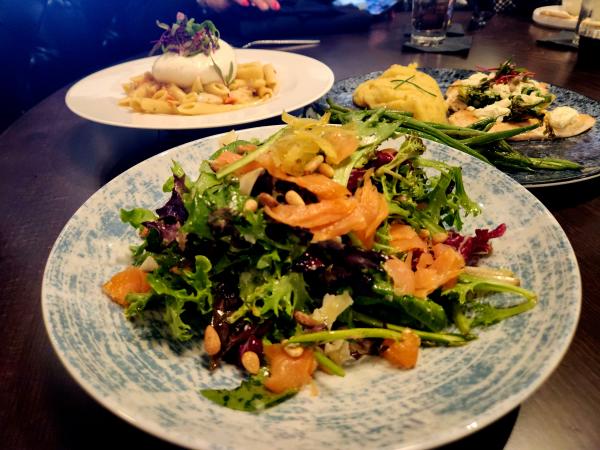 Wayne Brown is putting the finishing touches on an ambitious three-story creation (Palm Groves Event Center) connected to BB's restaurant. The event center will host weddings, corporate and community events. The top floor will offer a fresh sushi bar and 21-tap beverage wall with views out glass window walls and an option to dine on the outdoor deck.
The event center should be open by the end of 2023.