School's out! Parents across the nation know summer is the best time to spend with their kids. Luckily, Minneapolis Northwest has plenty of summertime activities to keep families busy. From kid-friendly outdoor events to nationally recognized attractions, here are the top things to see and do with children in Minneapolis Northwest this summer.
1) Festive Area Events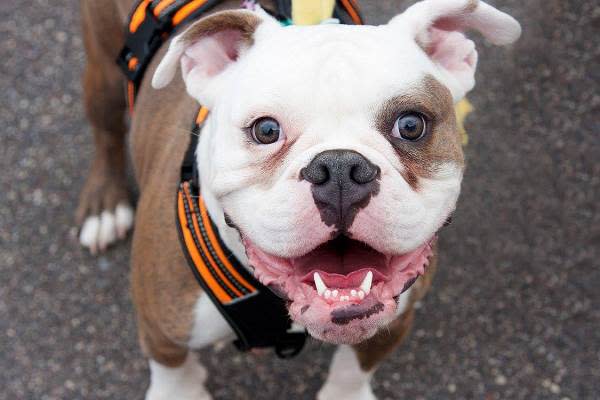 A visit to Minneapolis Northwest in the summer isn't complete without a stop at one of our exciting community festivals. There's family fun to be had at Maple Grove Days July 11-15 with bed races, a parade, live music and dancing, infaltables and games, bean bag tournaments and much more. The Arbor Lakes Art Fair also takes place during Maple Grove Days. Also mark your calendar for Woof-a-Palooza – a perfect event for the four-legged members of your family. Read about the Top Festivals and Events in Minneapolis Northwest for more summer events you can plan your visit around.
2) Music & Movies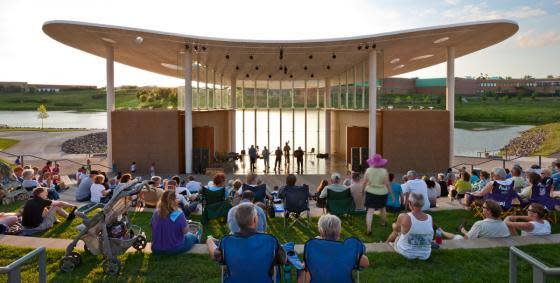 Get dancin' during the Sounds of Summer concert series at Town Green. The series provides a variety of music weekday evenings all summer long, from country and classical, to rock and oldies. Several events are dedicated to kids' music with performances by the Splatter Sisters and the Teddy Bear Band. Town Green also hosts Movies by Moonlight on Fridays at sunset, beginning mid-July. Bring a blanket and cuddle up with your kiddos as you watch a warm-hearted movie together under the stars. Past movies included Moana, Trolls, The Lego Batman Movie and The Princess Bride.
3) Make a Splash

Swimming is the penultimate summer activity and you and your kids can get wet n' wild at Bunker Beach Water Park in Coon Rapids, the state's largest outdoor water park and wave pool! Go for thrilling rides down the slides in the Twisted Towers, conquer the three-foot waves in the Wave Pool, tackle the 10-foot Aqua Climb wall, or relax on a leisurely float along the Lazy Loop. Smaller kids will like the Adventure Pool, a zero-depth entry pool with a maximum depth of two feet. Concessions are available or you can bring your own food to the nearby picnic areas. Check the Bunker Beach website for deals and discounts, including half-price admission days.
Experience that one-of-a-kind summery beach feeling at the Elm Creek Swimming Pond located within Elm Creek Park Reserve. This man-made chlorinated pond is the perfect spot for kids to feel the sand between their toes and get crafty building sand castles. Changing areas, bathrooms and concessions are conveniently located and life guards are always on duty.  
4) Celebrate Culture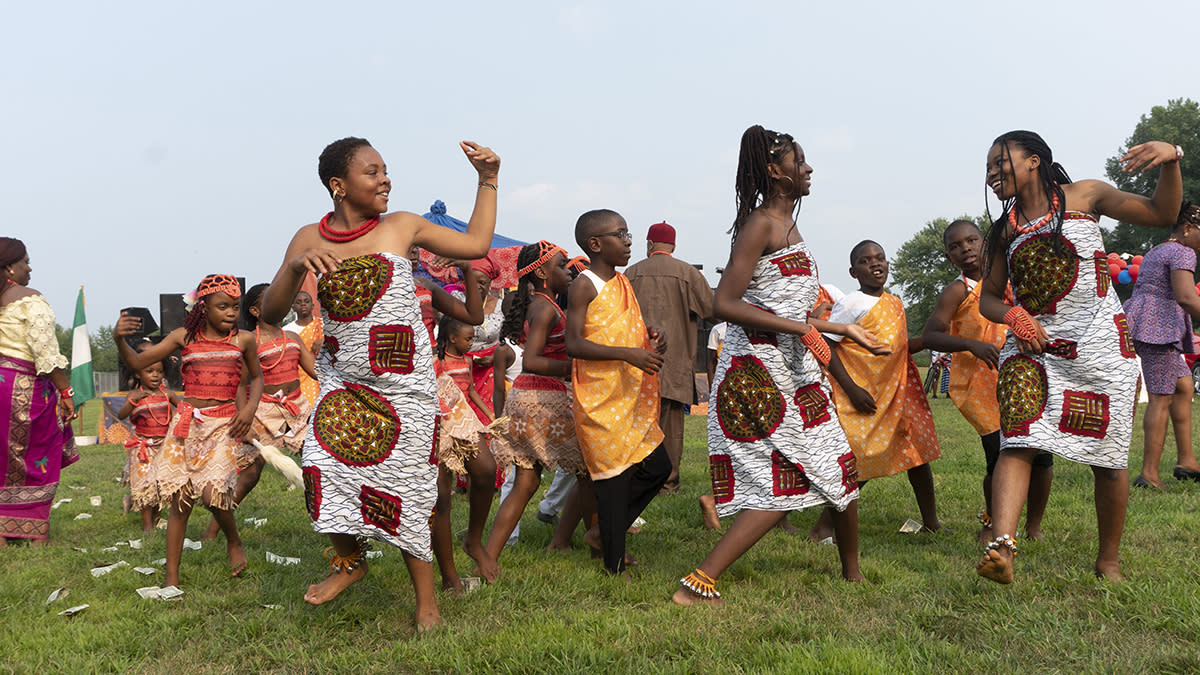 Did you know that 1-in-5 residents of Brooklyn Park was born outside of the U.S.? Come celebrate the area's cultural roots at IgboFest on August 10, presented by the Umunne Cultural Association of Minnesota. IgboFest showcases cultural activities with a full day of free family fun, drawing more than 5,000 adults and kids. Activities include tasting authentic African dishes and trying your hand at African crafts; enjoying a variety of dance performances and processions; chances to win prizes with the raffle drawing. 
5) The Great Outdoors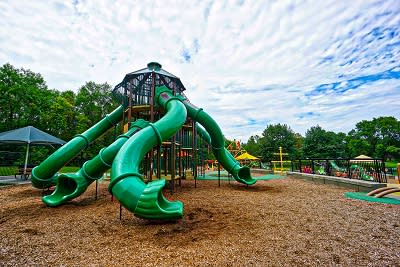 There's an abundance of beautiful outdoor green space in Minneapolis Northwest where your kids can run and play and get dirty. Elm Creek Park Reserve is the cream of the crop when it comes to area parks with gigantic playgrounds. The 4,900-square foot nature preserve also features a disc golf course, archery stations, endless trails and tables for picnics. Eastman Nature Center, an educational facility within Elm Creek, hosts kid-friendly events throughout the summer. Kids can go "inside a beehive" or learn how to navigate with a compass. Throughout the park, families will spot a variety of wildlife such as eagles, cranes, bluebirds, beavers, loons, trumpeter swans and hawks.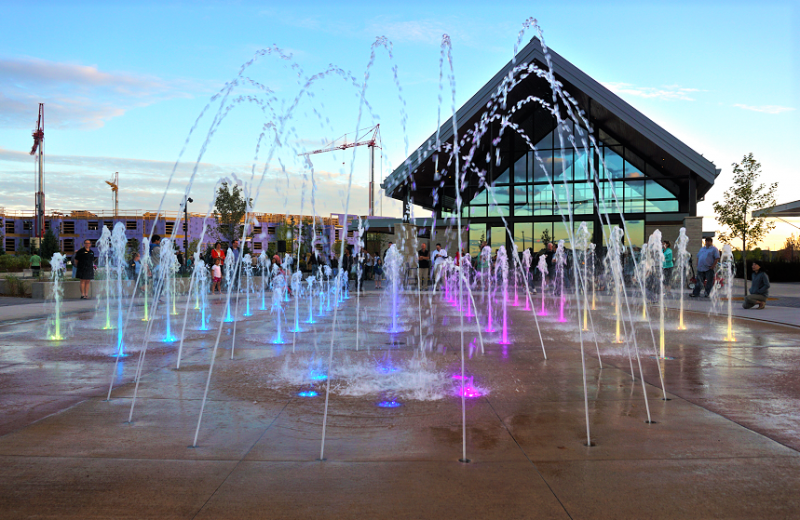 In addition to Elm Creek, Maple Grove's Central Park boasts one of the best playgrounds in the area, and includes an amazing interactive splash pad! Kids love traipsing through the shooting streams of water and it's extra fun in the evening when the pad is lit up with colorful LED lights.
6) Let's Go Fly a Kite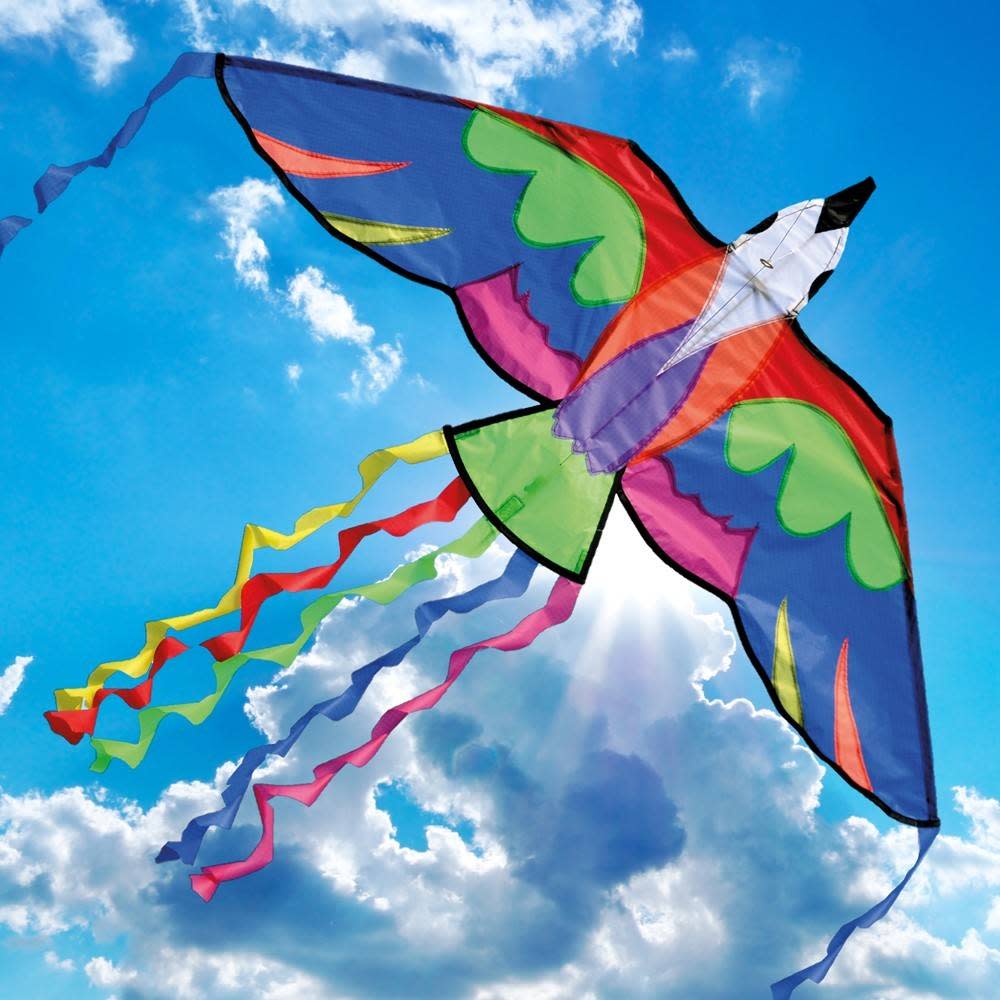 Before heading to Elm Creek or Central Park, make a summer game stop at Grey Duck Games & Toys in Maple Grove, a locally owned boutique specializing in new and old-school games of all kinds – including outdoor games – like kites, frisbees, disc golf discs and more. Pick up a cool new toy or game the whole family can will love. There are also board games, juggling props, collectible cards, hula hoops and a real-life laser tag game. The staff at this favorite community shop harbor a genuine love of games. They are eager to help customers discover new games and new ways to have family fun.
7) Get On the Green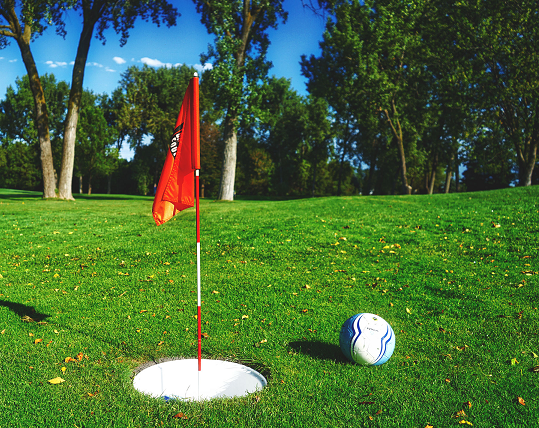 There are many ways for kids to enjoy golf in Minneapolis Northwest. Brookland Golf Park is known for its FootGolf course that people of all ages love. The sport is similar to soccer – players kick soccer balls into 21-inch diameter cups – and is scored like traditional golf. For a twist on the traditional sport, try Night Golf on select Fridays. If your young golfer has a keen interest in the game, make time to visit the Eagle Lake Youth Golf Center, which caters to beginning golfers. Take advantage of practice areas, driving ranges, two different nine-hole courses and more. Check out our golf page for a complete list of golfing options in Minneapolis Northwest.
8) Food to Love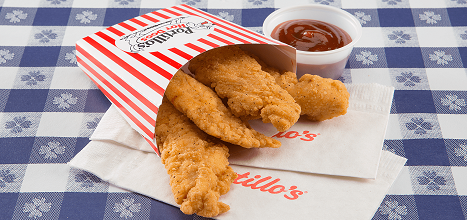 Your family needs fuel to keep up with all the summer adventures, and two great spots to stop at are Portillo's and Wagner's Drive-In. Portillo's in Maple Grove marks the second Minnesota location for this famous Chicago-style eatery, and it's the only Portillo's in the northwest metro. Nothing tastes quite like summer like having a hot dog and fries outside on the Portillo's patio, and the boisterous atmosphere is perfect for energetic kids. Chicago-style hot dogs and Italian beef sandwiches lead the menu, followed by chicken sandwiches and tenders, burgers, salads, ribs, pasta and arguably the best chocolate cake in town.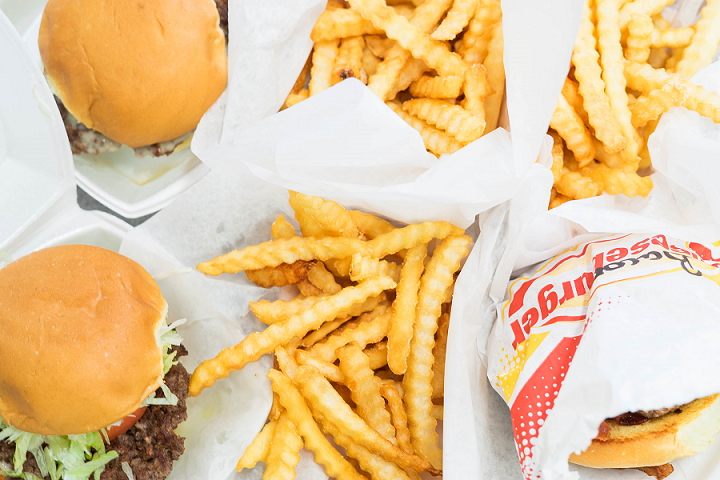 Go back in time at the hop when you visit Wagner's Drive-In in Brooklyn Park. This local favorite has been a staple in the community for years and it's no wonder, as Wagner's serves up juicy hamburgers and delicious sides all in a classic drive-in setting. Roll down your window to place your order, or place your order inside and sit out at the umbrellaed picnic tables. Wagner's is proud to make its food from scratch and ensures every order is satisfying. 
9) I Scream for Ice Cream!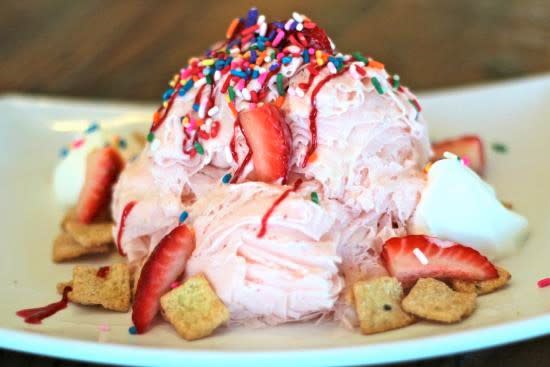 Hot days call for cool treats and ice cream is a delicious way to beat the heat. Tii Cup in Brooklyn Park serves shaved snow in addition to its cool and colorful bubble teas. Biing, the Taiwanese shaved snow, comes out smooth and velvety – some say it's even fluffier than ice cream. Try unique flavors like Papaya, Honeydew, Almond or Jasmine Tea. 
Two Scoops in Anoka offers premium hard ice cream and freshly made, chocolate-dipped waffle cones covered in sprinkles or mini M&M's. Better yet, have your ice cream served in a pretzel cone or chocolate chip cookie bowl. Ice cream flavors include Blue Moon – Fruit Loops flavor with a wacky blue color – Peanut Butter Cookie Dough, Raspberry Rhapsody and Cake Batter Fudge. For mom and dad, we recommend trying the Exhausted Parent – Bourbon-spiked espresso ice cream swirled with bittersweet chocolate chunks. Or does your family dare to chase a Two Scoops' Tornado? That's 20 scoops (one of each current flavor) topped with hot fudge, whipped cream and cherries!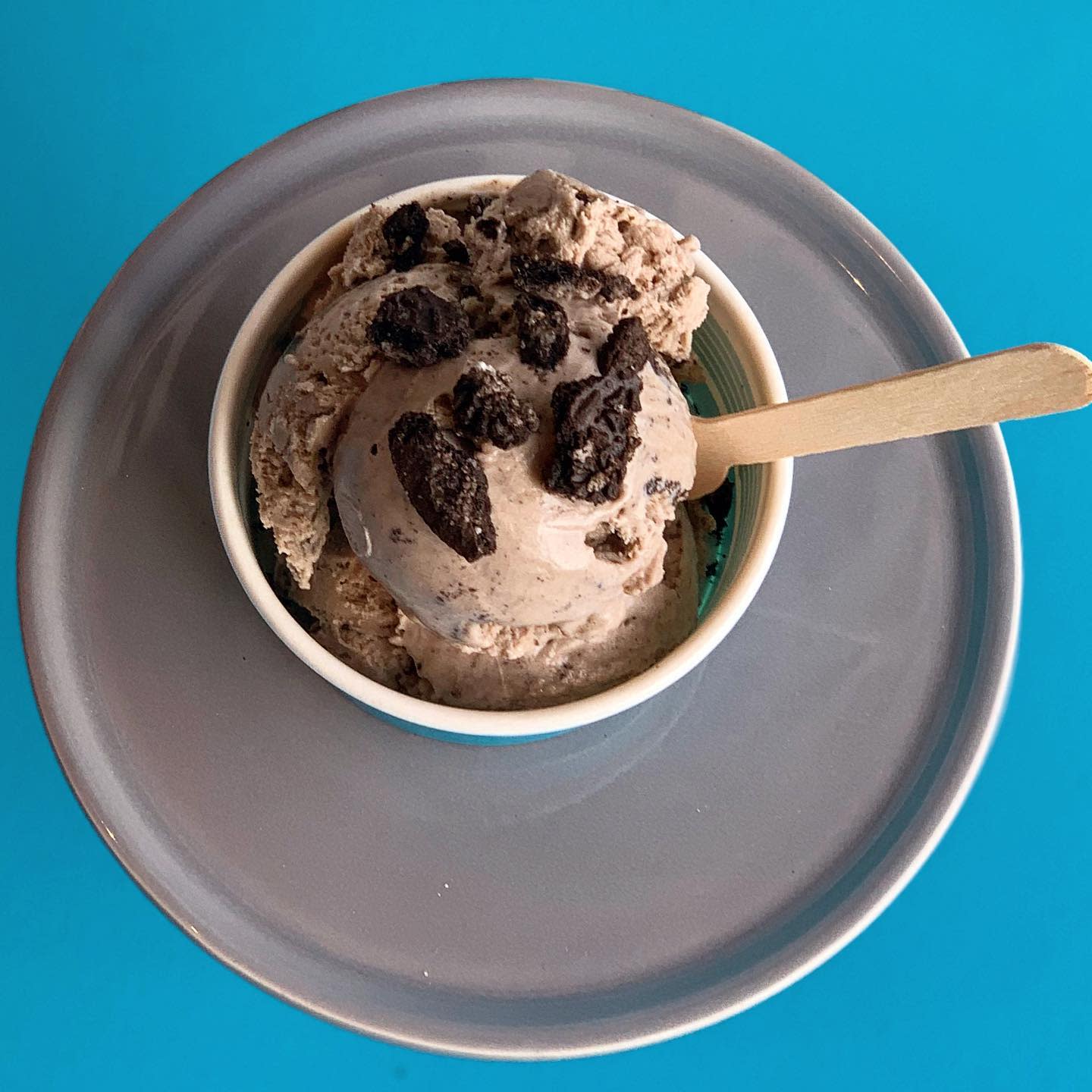 Cullen's Ice Cream in Champlin is a community hot-spot serving 48 flavors of ice cream, as well as a variety of vintage candy, sodas and freshly made gourmet popcorn. Waffle cones are made on site and make an excellent container for a giant scoop of All-American Cherry, Key Lime Pie, Caramel Collision or Coconut Explosion. Finally, for a super sweet experience, try some hand-crafted ice cream from Honey & Mackie's at Sugar & Spice Sweetery. Your biggest challenge may be trying not to get distracted by all of the cupcakes, cheesecakes, and ready-to-eat cookie dough also served! Give it a try, and don't forget to take a fun photo with one of the punny signs haning up!
10) In Case of Rain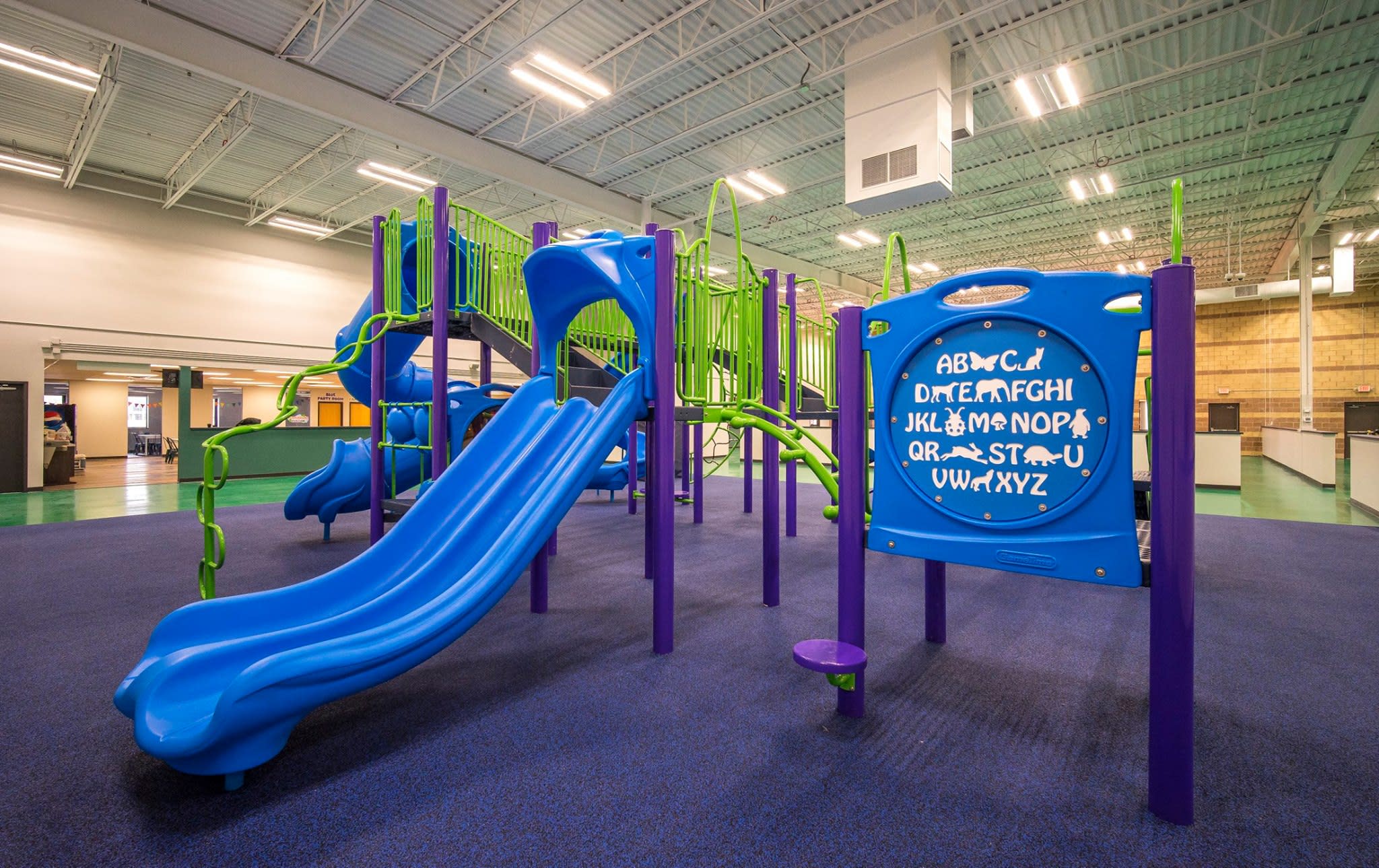 In case of inclement weather, head to Playground Plaza for a day at a climate-controlled indoor playground in Maple Grove. In this new facility, kids can bounce their hearts out on the giant trampoline, explore the large and bright playground equipment and play lawn games on the turf field. Self-clean picnic areas and party rooms are available, too. Kids should dress to play in socks at all times. This staff-less playground is open 365 days a year, 7 a.m. – 9 p.m. Passes are available on its website, including convenient single day passes.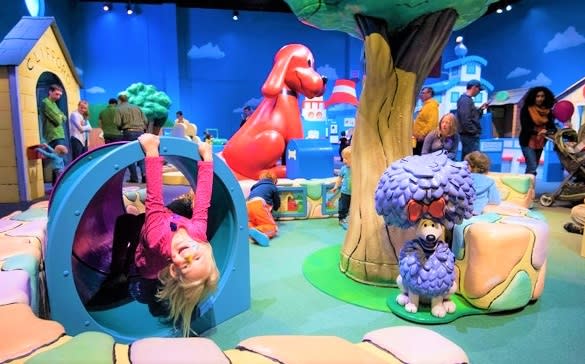 You can also plan a trip to the Minnesota Children's Museum for exciting hands-on learning opportunities. You never know what will spark a child's imagination at this museum. Visit our museum page for a listing of the top museums near Minneapolis Northwest. Also check out our indoor fun page for more activities your family can enjoy together.

Then share all your summer adventures in Minneapolis Northwest with us on Facebook, Twitter or Instagram using the hashtag #WeLoveMNW. You and your family may be featured on our website!