Minneapolis Northwest is made up of three distinctly unique cities: Brooklyn Center, Brooklyn Park and Maple Grove. To give you a taste of the one-of-a-kind flavor and opportunities in Brooklyn Center, we've put together a list of exclusive things to do/see in the city while visiting the area.
Go Kayaking at North Mississippi Regional Park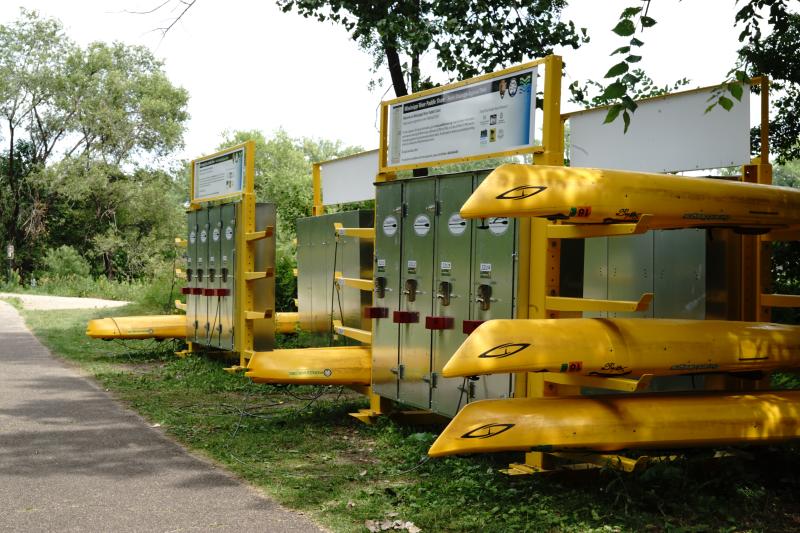 There's nothing like enjoying the beautiful scenery of the Mississippi River from a kayak! Mississippi River Paddle Share is a new and exciting recreational and transportation opportunity for people who have some kayaking experience, don't own a boat, and want a safe and enjoyable river experience. This is a first of its kind in a national park and in the country, with kayak rental and return stations located in select parks within the Three Rivers Park District, including North Mississippi Regional Park in Brooklyn Center.
Kayaking is a breeze with Mississippi River Paddle Share! You just reserve your kayak for a specific date and time, pick it up at the selected rental station and return it to the designated return station when you're finished. Both single-person and tandem kayaks are available. This unique program offers several routes, two of which start or finish in Brooklyn Center: North Mississippi Regional Park to Boom Island Park – 3.9 miles, or Coon Rapids Dam Regional Park to North Mississippi Regional Park – 7.5 miles.

Check the Mississippi Paddle Share website for more information and to make a reservation. 
Enjoy High-Tech Golf Year-Round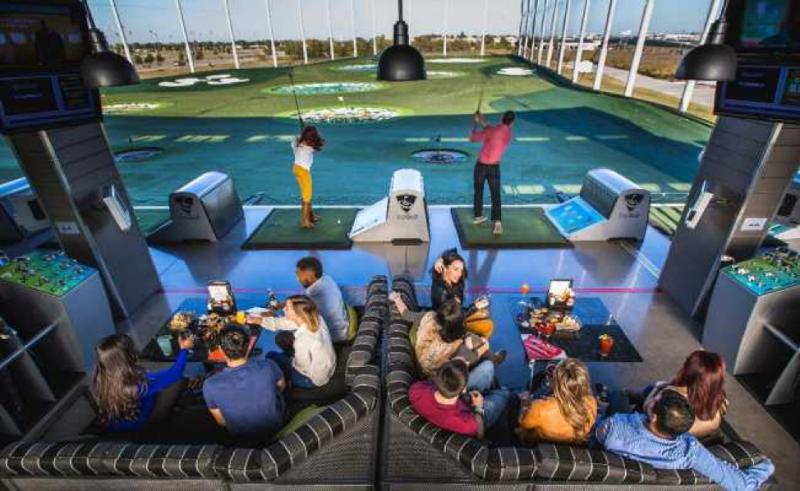 Do you dream of playing golf year-round with stunning views and perfect weather? Your dreams are a reality at Topgolf. This popular high-tech all-season golf center features 100+ climate-controlled hitting bays with balls tracked by data-absorbing microchips. Score points by hitting balls at giant dartboard-like targets out on the field and aim for the bullseye. Topgolf also features a full-service restaurant, bars, private event spaces and meeting rooms, a rooftop terrace with a fire pit and more than 200 HDTVs.
The Topgolf experience is about much more than golf. During your outing, you can sip on one of the special Golfbag drinks, shareable cocktails served in one of Topgolf's signature take-home mugs; and share a Jumbo Pretzel Board, a giant pretzel filled with fruit, various meats and candied pecans, served with Pabst Blue Ribbon Cheese Sauce. If you're feeling adventurous, try The G.O.A.T. (Greatest of All Time), which consists of caramelized French toast, Cap'n Crunch breaded fried chicken, over easy egg, chopped bacon, jalapeno gravy, maple syrup, green onion and Cholula. Whatever you order, be sure to save some room for dessert! Choose from Silver Dollar S'Mores, a trio of marshmallow-filled chocolate chip sandwich cookies; or injectable donut holes, 24 cinnamon-sugar dusted donut holes in two flavors of your choice: chocolate, raspberry jelly or Bavarian cream. You won't want to miss this incredible golf (or food) experience!
Try Minnesota's Famous Giant Egg Roll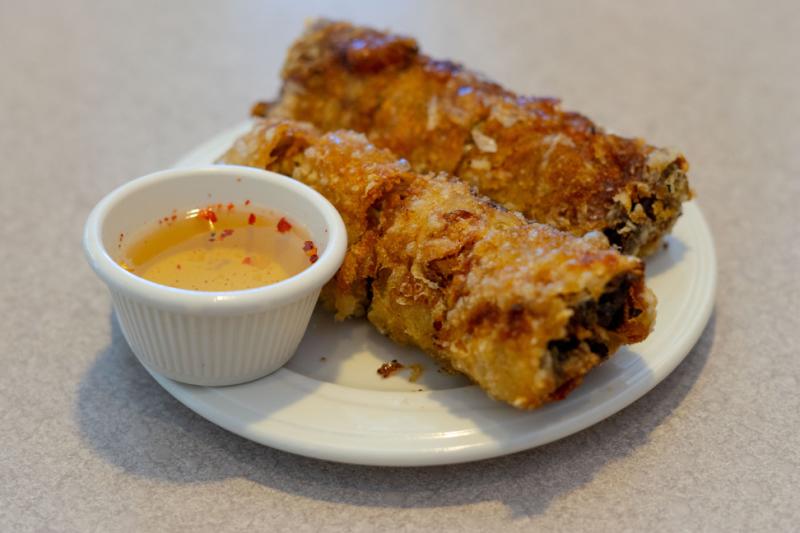 As you bite into a legendary egg roll at Que Viet Village, you'll enjoy the crispy shell filled with flavorful ground pork and vermicelli! The popular pho restaurant known for its handmade egg rolls, created from a simple home recipe, is the longest-running Vietnamese Restaurant in Minnesota. Que Viet's egg roll fish sauce dip makes the real difference. And don't forget to grab Que Viet's giant egg roll on a stick at the great Minnesota Get-Together, the Minnesota State Fair! The State Fair specialty was one of three Minnesota favorites that made Food Network's list of "America's Best Foods on a Stick." Word of mouth is growing about the egg rolls, packed with pork and "bigger than a baby's head," the Food Network notes. Que Viet has been a long-time Twin Cities fixture. The restaurant is also known for its comfortable, laid-back setting. These egg rolls have continuously been named to best egg roll lists in the Twin Cities.
Bike or Hike the Shingle Creek Trail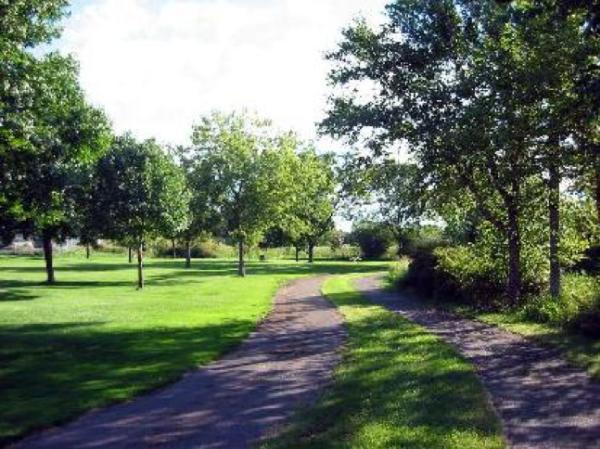 Bike, walk or run alongside the water on the Shingle Creek Trail. The trail begins at its connection with the Rush Creek Regional Trail in Brooklyn Park and heads south through Brooklyn Center, where it connects to the Shingle Creek Parkway and trails in Minneapolis. The trail traverses parks and wetlands through most of Brooklyn Center and provides access to Brooklyn Center City Hall/Community Center, the Brookdale Library, and nearby businesses. Whatever your mode of transportation is on the Shingle Creek Trail, a picturesque view awaits you!
Create Latte Art at Tiny Footprint Coffee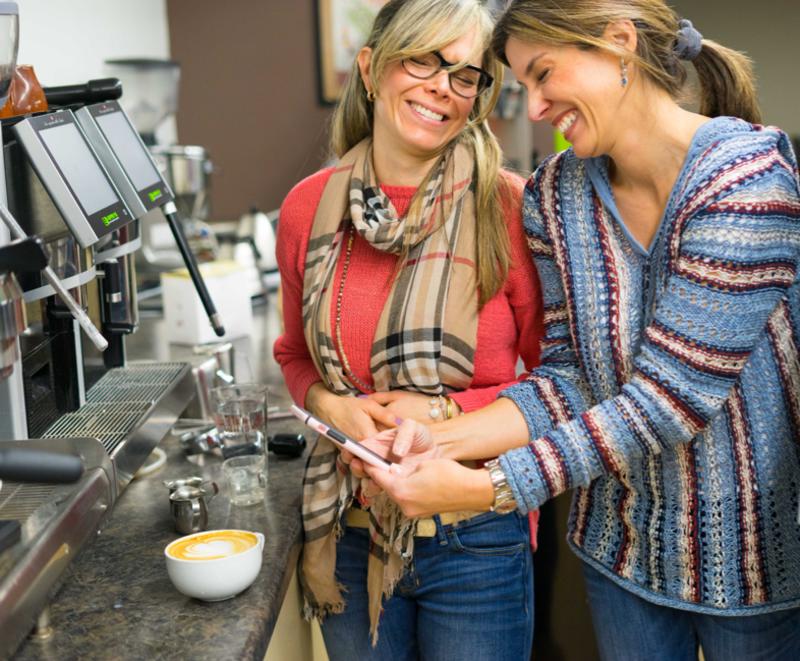 Embrace your inner barista and channel your love of coffee to create inspired latte art! Whether you are hoping to create some beautiful latte art photos for Instagram or you want to become a coffee connoisseur and master the methods of cupping, Tiny Footprint Coffee in Brooklyn Center has plenty of options to help you achieve your goal. The locally owned coffee company that produces the world's first carbon negative coffee, offers fun, interactive training classes for baristas of all skill levels. From the home brewer, to a seasoned coffee shop veteran, and everyone in-between, Tiny Footprint Coffee's classes offer hands-on training to up your coffee knowledge and create a unique chance to show off new coffee art skills!
Enjoy a Quick Game of Golf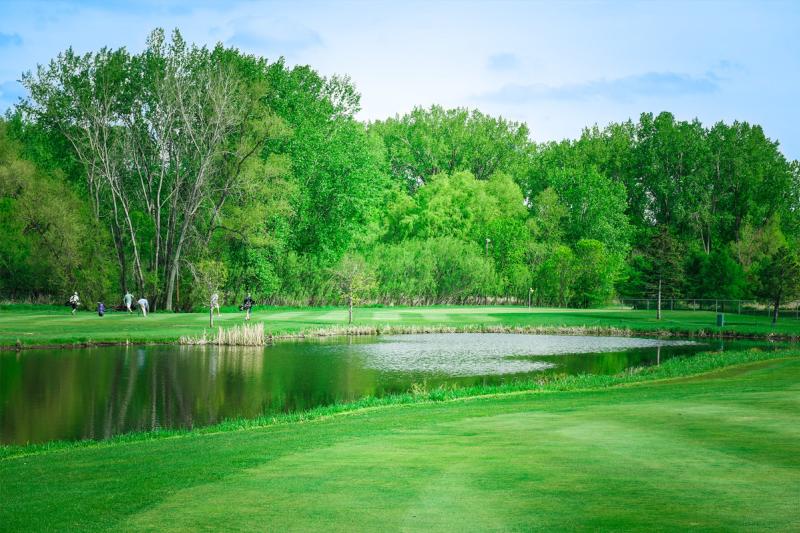 Centerbrook Golf Course is located on 28 acres in the heart of Brooklyn Center. With its challenging nine-hole, par-3 layout and manicured greens, tees and fairways, the course appeals to everyone from beginners to pros. It won't take all day to play, usually 90 minutes or less! Perfect for those who want to get a quick round in but are on a busy schedule. Reservations are recommended. Also, try your hand at FlingGolf – a cross between golf and lacrosse!
Journey Back in Time at 50's Grill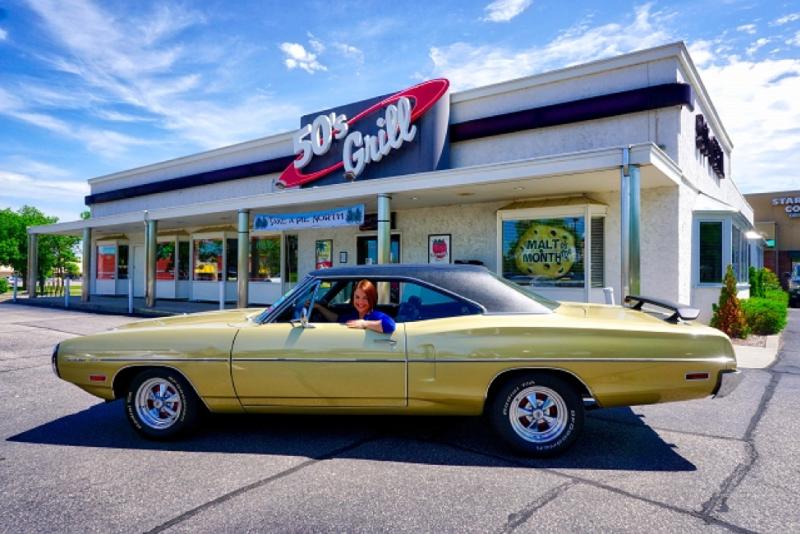 Enjoy a nostalgic home-cooked meal at the 50's Grill. This restaurant offers 70 made-from-scratch dessert options including old-time malts, pies, cookies and award-winning gourmet cakes. They even offer fun monthly flavor specials. Hamburger patties come in a variety of sizes and you can top your burger with anything from guacamole to smoked cheddar and bacon. The Bison Burger is a unique favorite loved by many locals and the famous Chicken Pot Pie has been a best seller for more than 20 years. Travel back to the 50's and come taste their classic comfort food.
Go Birding at Palmer Lake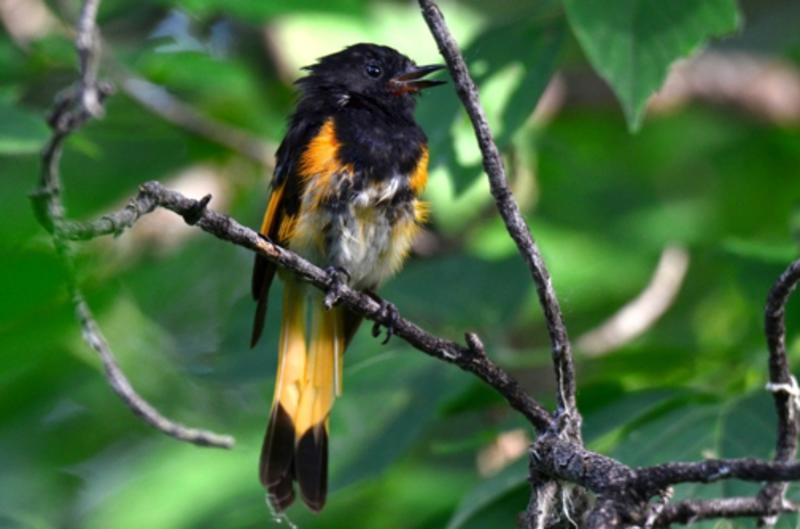 Come try bird watching at the largest environmental preserve located in Brooklyn Center. This region makes up a significant portion of the 271-acre Palmer Lake Basin, which is shared between Brooklyn Center and Brooklyn Park. Many birds can be found in this diverse and unique area that is surrounded by urban development on all sides. Rare birds to watch for are the American Redstart, Gray Catbird, Northern Cardinal and the Rose-breasted Grosbeak. Bird watching is a fun activity all year round, but if you want to beat the heat during the summer months go in the morning or early evening.
Work Out with Fitness in the Parks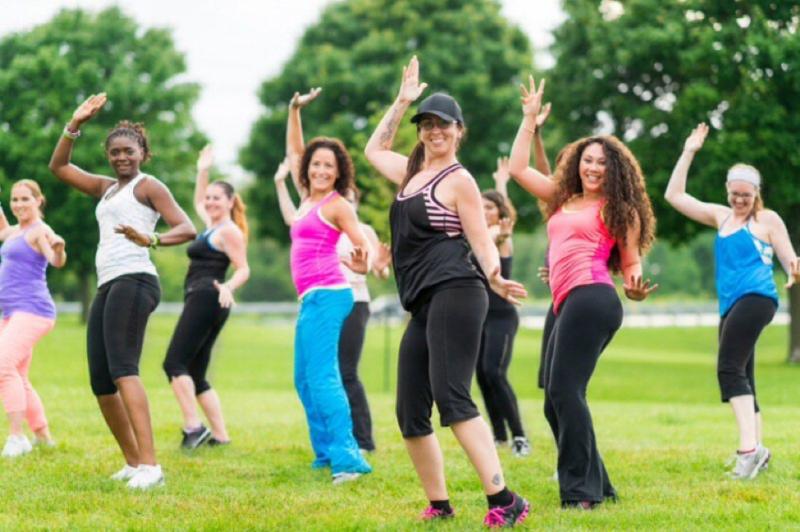 The City of Brooklyn Center offers a bunch of free fitness classes throughout the summer in its "Fitness in the Parks" series. Get your groove on with the Afro-Beats Dance Workout Monday nights from 7:15-8:15 p.m. (a youth class is offered just before this from 6:30-7 p.m.) at the tennis courts at Evergreen Park, 7112 Bryant Avenue North in Brooklyn Center. Improve your posture and balance with Gentle Flow Yoga on Thursday nights from 7-8 p.m. Start your weekend with a high-energy Latin dance party at Zumba in the Park Saturday mornings from 9-10 a.m. (a youth class is offered after this from 10:15-11 a.m.) Both yoga and Zumba are offered at the Centennial Park Amphitheater, 6301 Shingle Creek Parkway in Brooklyn Center.
Watch a Movie Under the Stars
Bring the whole family for a night of fun at Brooklyn Center's Entertainment in the Park! Groove to the tunes of local musicians or cozy up to watch a movie under the stars at Centennial Civic and Veterans Memorial Amphitheater. Past events included evening concerts by The Capri Big Band, Roe Family Singers, The Castaways, Brooklyn Big Band, Salsa del Soul, and Taiko Arts Midwest. Stop by for the Midsummer Celebration or the End of Summer Bash and enjoy food trucks, games and activities. Bring your little ones for a fun morning at one of the kids concerts, like Teddy Bear Band or Wendy's Wiggle, Jiggle and Jam! Watch your favorite movies under the stars at Movies in the Park.