For even more quirky fun, view part 1 of this blog series here. 
Sometimes all you need is the open road, some great company, and a few fun adventures to create memories you'll never forget! Luckily, the Twin Cities is full of one-of-a-kind spots to complete your road trip bucket list. So grab your favorite traveling buddies and explore some of the most unique finds! Don't know where to start? We've got you covered with a list of 10 (plus one bonus!) of our favorite fun, quirky places to discover within an easy drive of Minneapolis Northwest!
1. Reach New Heights at Minneapolis Bouldering Project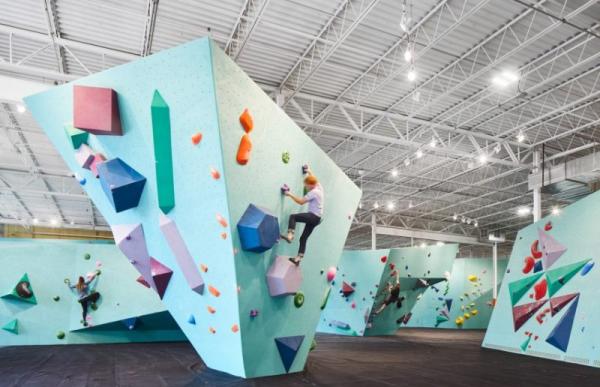 Get your climbing fix at Minneapolis Bouldering Project in the Twin Cities, which features 20,108-square feet of climbing terrain and offers complimentary introductory bouldering lessons. At this state-of-the-art facility, which opened in 2017, there are no ropes or harnesses—only a 16-inch foam floor to cushion the fall. The facility has dedicated youth and family climbing areas, a treadwall, a yoga studio and a fitness studio with weight lifting and cardio equipment, so you can keep up with your fitness regimen while traveling. MBP comes with full-service locker rooms, showers and saunas. Purchase a day pass if you're in town for a short visit and don't miss out on the climbing fun.
2. Feather Bowling at Pryes Brewing Company
After a fun-filled climb at Minneapolis Bouldering Project, you can enjoy a refreshing craft beer at Pryes Brewing Company. Choose from a wide range of refreshing brews, including the award-winning Miraculum, its signature dry-hopped and citrus-forward IPA with a smooth, malty finish. For something light, we recommend the Main Squeeze, its blonde ale infused with natural flavors of lemon and lime. For something heavier, try Dublin Dry Stout, an award-winning and complex blend of six different malts and oats. While you enjoy your beer, try a round of feather bowling, an obscure Belgian sport similar to bocce ball. The object of the game is to bowl a wooden disk down a concave lane and land it as close as possible to a single feather. And after you're all played out, don't forget to enjoy riverside views on the patio or casual conversation in the lounge. Pryes Brewing Company also offers food made in-house by Seventh Street Truck Park's Taco Truck. Tours are available every Saturday at 1 p.m. ($10, includes half-pint and tasting), and Feather Bowling leagues are every Tuesday, Wednesday and Sunday. 
3. SUP Squatch at Fish Lake Regional Park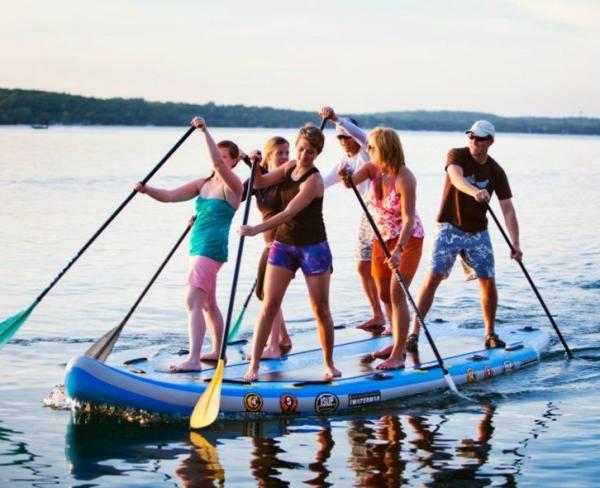 Gather your friends and try some unconventional water sports, if you're feeling up to the challenge! If you've got a group of six or more, try putting your friendship to the test and rent a SUP Squatch at Fish Lake Regional Park. This mega-sized stand-up paddleboard holds 6-10 people, so you can get your friends or family together, make an afternoon of it on the lake and relax on the sandy beach afterward. Fish Lake boasts a number of bays and a small canal, so there's plenty of room for all outdoor water enthusiasts. And if that isn't enough of a balance challenge, place to try a stand-up paddleboard yoga class at Shady Oak Beach! Still not enough for you, add in some weights and do a yoga sculpt class.
4. Catch a Movie Under the Stars at Vali-Hi Drive-In 
If you're up for a nostalgic experience, go see a movie at the Vali-Hi Drive-in in Lake Elmo. This is just one of less than half a dozen classic drive-in movie theaters left in Minnesota! The theater is open every night during the summer and plays three of the latest new releases back-to-back, starting at dusk, for only $9.50 a night. Don't forget to snap a pic in its vintage black and white photo booth and play some games in the arcade, while you grab some snacks at the concession stand!
5. Try WhirlyBall (and the Escape Room!)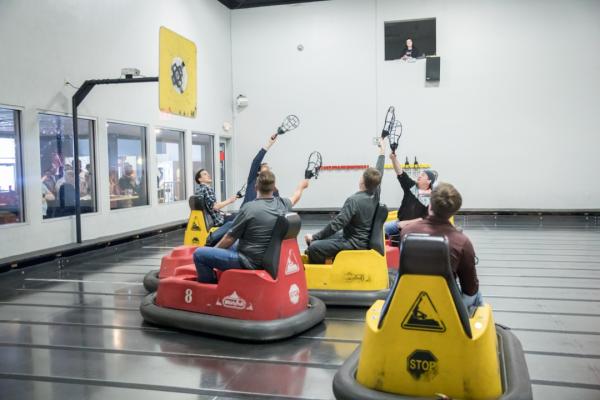 For a slightly lazier action sport that's really in a league of its own, try WhirlyBall. This extremely fun "sport", which combines basketball, hockey, lacrosse, and bumper cars. In WhirlyBall, two teams of five players use scoops to try to toss a ball through elevated backboards at opposite ends of an enclosed court (roughly the size of a basketball court) while driving specially designed bumper cars. Then put your friendship, knowledge and skills to the test in the Istanbul Gambit room, where your group becomes a team of CIA field agents in an old soviet-era bunker, on the hunt for the base of operations for the infamous criminal syndicate, Red November. And don't forget to get in a round of laser tag at the 4,000-square foot urban adventure that happens to be the largest course in the state. If all that activity leaves your group hungry, grab a bite to eat at WhirlyBall's full kitchen bar and grill.
6. Eat a Texas-sized Donut at Han's Bakery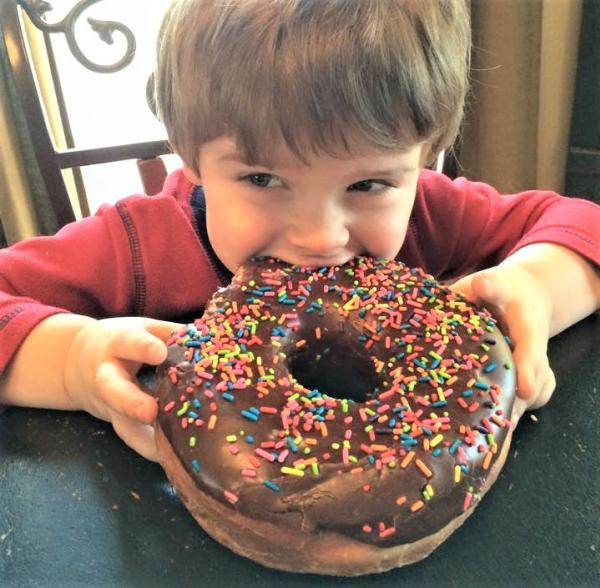 No day trip is complete without a treat! Indulge in an as-big-as-your-head Texas Donut at Hans' Bakery in Anoka and you'll see that one donut can feed a small army, so be sure to bring plenty of friends! This classic donut shop which opened in 1973 is famous for these iconic donuts, in addition to its signature treat, the German Beehive – a yeast-raised cake baked and split and filled with pastry and whipped-cream mixture. And, of course, they sell "regular-sized" donuts too, along with a variety of cookies, cakes, bars and other pastries. Watch for some artfully designed treats from its expert cake decorators! Depending on the season you may find squirrel cookies, ghouls and goblins and more.
7. Have a Tea Party at The Mad Hatter Restaurant & Tea House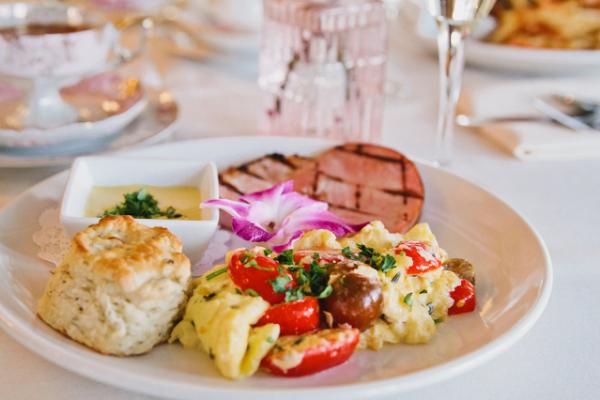 Follow Alice down the rabbit hole on a whimsical and delightful culinary journey at The Mad Hatter Restaurant & Tea House! Located in Anoka's historic Woodbury House, built in 1857 and beautifully situated on the Rum River, The Mad Hatter offers a truly unique dining experience with its fabulous high tea services, along with a scrumptious brunch menu, Tuesday through Sunday. As you dine, surrounded by eccentric clocks, regal crowns, amusing hats, and hurried rabbits, you will feel like you have absolutely joined the infamous tea party in Wonderland! Schedule an unforgettable tea party at The Mad Hatter for extra fun! For tea services, guests can choose from three options: Queen of Hearts Tea, Cheshire Dessert Tea, and Children's Tea.
8. Meet a Woolly Mammoth at the Bell Museum of Natural History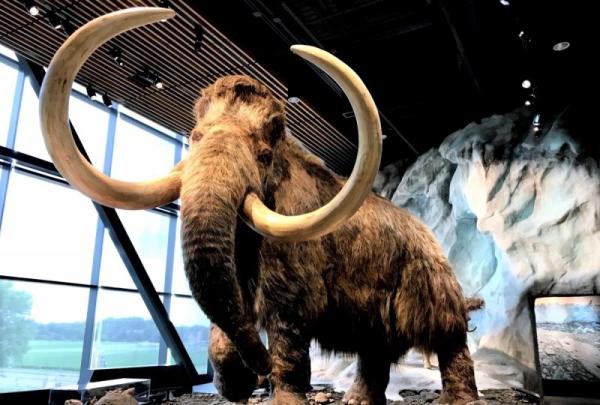 Explore the Bell Museum of Natural History, a place for families and friends to get close to the wild with the hands-on Touch and See Lab and wildlife dioramas. Discover the natural world through exhibits, programs, and more. Travel back in time and meet a Woolly Mammoth and view the whole world in a new way at its planetarium.
9. Chill with the Cool Cats at The Cafe Meow 
After all the active adventures and plentiful eats, you might be craving a more chill vibe. If that's the case, you've found the purr-fect place at The Cafe Meow! This quirky cafe is Minneapolis' first cat cafe, offering a unique and enjoyable experience where you can enjoy quality coffee and tea while relaxing in a lounge with 10-15 rescue cats that are up for adoption! Who doesn't enjoy a cup of tea with a side of kitty cuddles?! Be sure to save room for Meowcarons!
10. Take a Step Back in Time at Historic Eidem Farm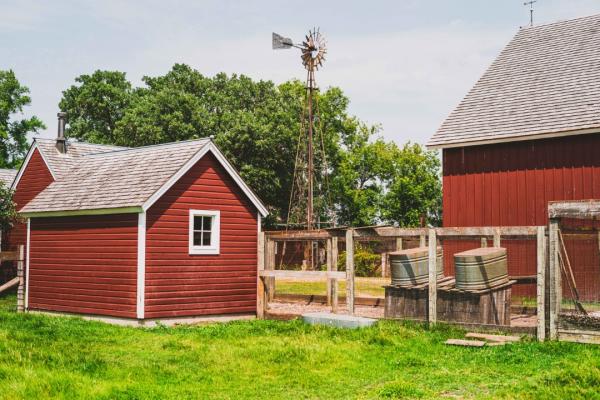 Experience life during the turn of the 20th century with a trip to Brooklyn Park's Historic Eidem Farm, a ten-acre living history farm that was restored to the period 1890–1910. Homesteaded over a century ago, the Eidem family owned the farm for 82 years. Today, the farm is like a time machine, transporting you back to when Brooklyn Park was one of the nation's top potato growing areas. While you're there, tour the beautifully restored Victorian house, visit the barn, outbuildings and farm animals. You may smell the delicious apple cake baking in the kitchen, help pump water for the garden, turn the handle on the wringer washing machine, make apple cider in the autumn or put cloves in oranges to make fragrant pomander balls for Christmas. Or just sit on the porch and let yourself drift back in time. The farm offers a number of fun and family friendly events throughout the year including Daily Life on the Farm, an 1860s baseball game, Eidem at Night (a special murder mystery night), A Norwegian Christmas, Fall on the Farm and Spring on the Farm.
For more quirky adventures, check out part 1 of our picks for quirky road trip adventures near Minneapolis Northwest, or to explore more quirky foods check out our list of extreme foods! Share your wacky adventures with us on Facebook, Twitter and Instagram with the hashtag #WeLoveMNW!