By Rick Nelson
His parents had owned the landmark Wagner's in St. Louis Park (now the site of the defunct Galaxy Drive-In) since the early 1970s, and in 1985 he purchased what had been a former A&W in Brooklyn Park and christened it with the family name. 
The building dates to the 1940s ("This used to be nothing but cornfields and strawberry fields," he said) and in the past five years it has twice survived being struck by vehicles (check out the devastating second incident with this video). Catering keeps Wagner busy enough to keep his restaurant open year-round, but the drive-in is especially appealing when the weather cooperates, and a tray hanging off a car window serves as your dining room table. 
Wagner follows a classic burger blueprint: each hand-formed, quarter-pound patty is comprised of well-seasoned Angus chuck (the 80/20 meat/fat ratio), cooked to order on a flat top grill. The beef is taken to a straight-up medium (as in, "no pink"), and the outer surfaces accumulate tasty, slightly crunchy bits of char. Just before it leaves the stove, the patty is smothered in salty American cheese, which is warmed until it's good and gooey.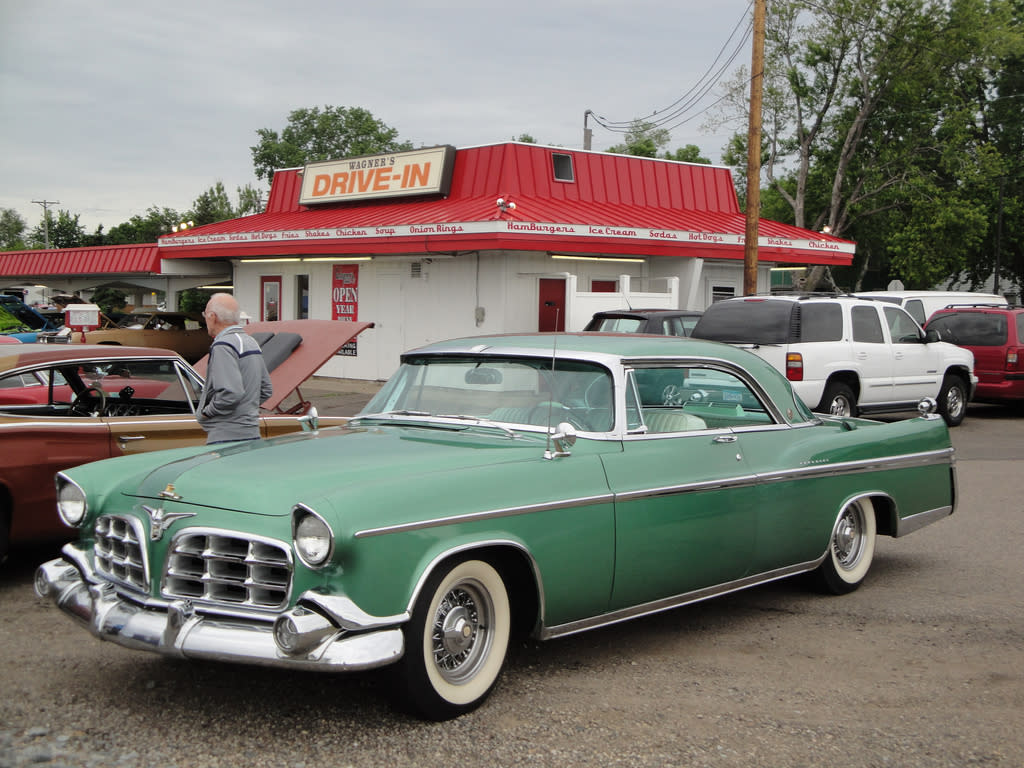 From there, the pile-ons don't stray from time-honored tradition: shredded iceberg lettuce, a thickly cut tomato slice and a walloping swipe of mayo. Onions, raw or fried, are an option; go for the latter. The soft, flavorful bun – just the right dimensions for the patty and condiments – hails from Denny's 5th Avenue Bakery in Bloomington. 
The results, delivered by friendly carhops, are big, messy, decidedly fresh and refreshingly uncomplicated. Oh, and affordable. Exactly what a drive-in burger should be. Surprisingly, burgers aren't the kitchen's top sellers. 
"My broasted chicken is popular," said Wagner. "A lot of people swear by my Reuben. And when people hear I have wild rice soup, I'll sell out. I make it from scratch, five gallons at a time. I don't take shortcuts. It's the same thing that I've been doing, forever. I've been doing this for forty-plus years. To me, it's not rocket science, you know?"
Price: California burger is $4.99 (make it a double for $6.79). Add fries and a drink (as in, soft; no beer or wine) for $3.89.
Fries: Extra ($2.49, $4.59). They're crinkle cuts, and they're crispy on the outside and starchy on the inside. "It's funny, I tried to do straight cuts, because St. Louis Park loved straight-cut fries," said Wagner. "But in Brooklyn Park, everybody wanted crinkle cuts, so I do crinkle cuts. Don't ask me. People are set in their ways."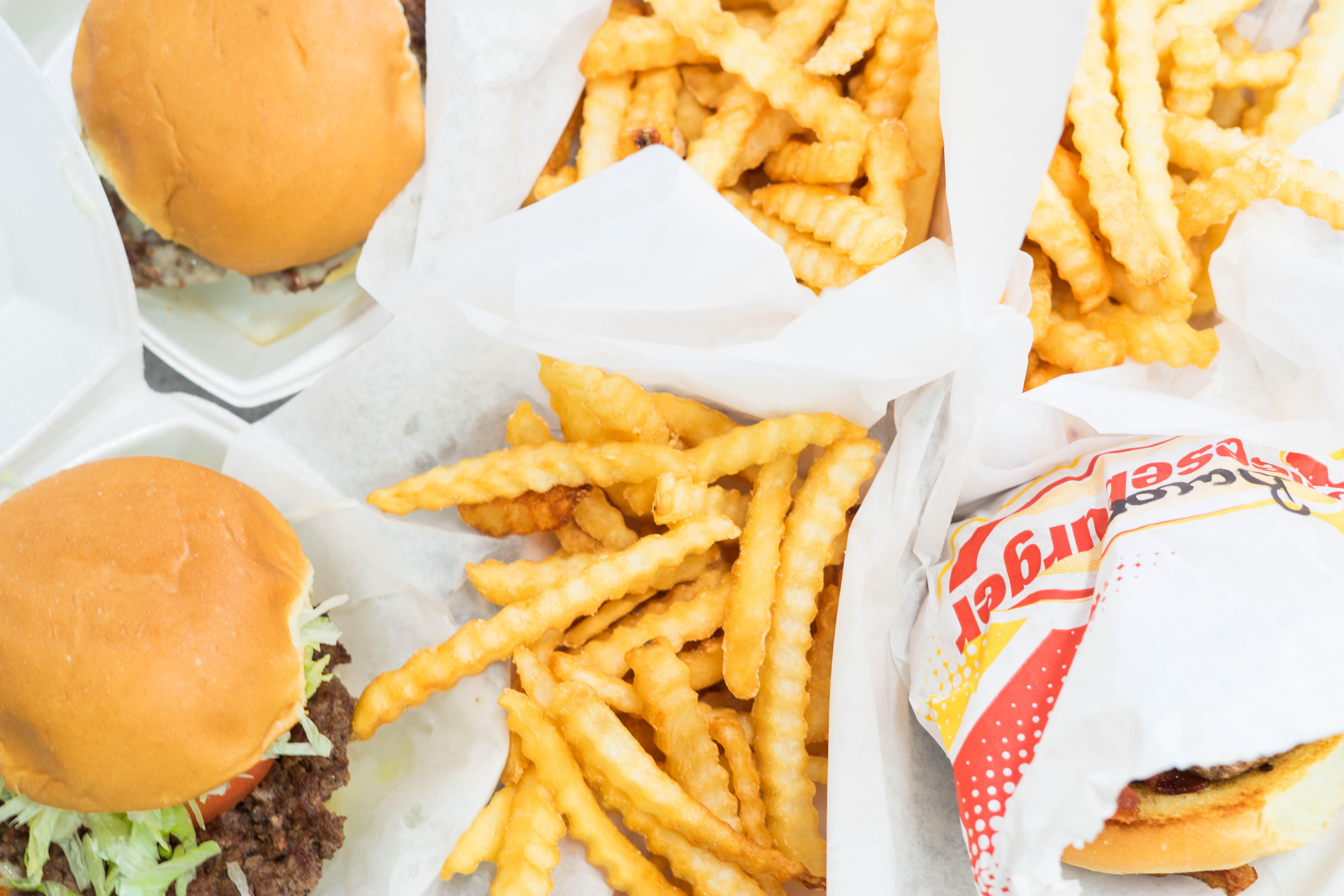 Monday, Monday: Classic car enthusiasts should bookmark Monday evenings, when the Wag-Niters Car Club convenes and the restaurant's grounds becomes a temporary automobile museum. 
Where he burgers: "Oh god, I go everywhere, but I couldn't tell you right off the top of my head," said Wagner. "I used to be good friends with Rick at Mickey's Diner, and I'd go there. I cook at home, too."
Address book: 7000 W. Broadway Av., Brooklyn Park, 763-533-8262. Open 10:30 a.m. to 8 p.m. Monday through Thursday, 10:30 a.m. to 9 p.m. Friday and Saturday, 11 a.m. to 7 p.m. Sunday.
Check out the full Star Tribune article here.