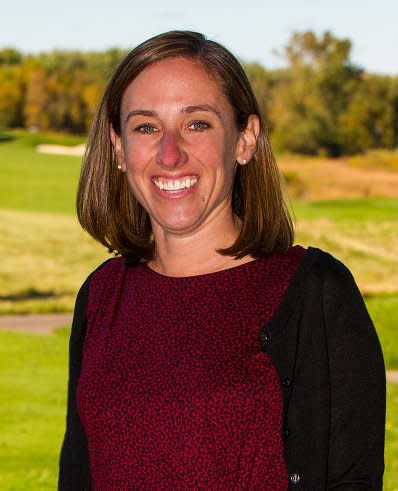 Nothing makes an event more memorable than organizing some fun and active ways to break the ice and get attendees out of their comfort zones. Hosting a golf event or even incorporating golf into a portion of your event is a great way for attendees to connect on a personal and informal level. Use these tips and tricks to make your next golf event a successful:
Goals and Planning: A key piece of advice for anyone planning a golf event is to avoid having too many people involved in the planning process. While all opinions are   valid, ultimately there should be one or two key decision makers who keep things moving along. This helps maintain clear communication and expectations. Also, be  sure to have well defined goals for your event. Are you fundraising? Entertaining clients? Treating employees? Establish these goals ahead of time, so the event  planning team at the venue can start crafting the right event to suit your needs. Then you're ready to dive into the extra details which will make your event memorable.
Signage: Take advantage of all the opportunities for personalized and branded signage allowed at the course. At Rush Creek Golf Club, groups can bring their own signage and do specialized branding, such as company or sponsor decals on the golf carts or customized pin flags on the course. You can even opt to have your logo on the golf carts' GPS system. Personalized cart tags and scorecards are always available as well.
Scramble Format: When organizing the group, know that the most popular format is a Scramble. Teams of four people select the best drive, the best second shot, and so on, until the ball is in the cup. This format keeps the game moving and takes the pressure off first-time or infrequent golfers.
Get Creative: Going beyond the traditional 18 holes is a fantastic way to create an event your guests will truly remember. Get creative! Host a trendy wine-and-paint night, have a bag-piper serenade golfers as they tee off, or add a little game, such as bean bag toss, at each hole. Also consider incorporating contests, such as a longest drive or closest to the pin. (And don't forget the prizes!) These little extras provide added entertainment for guests and keep the mood light, interactive, and fun.
Food Options: Find a course that offers a variety of meal options to fit your needs – whether it be a formal sit-down meal, buffet, or action stations. At Rush Creek, we provide a selection of menus to start with and groups can build or edit from there. The taco bar and grilling/BBQ themes are very popular in the summer, along with fancy steak dinners for more formal events.
But What if it Rains? Weather can be a concern for planners. I recommend not watching the forecast too far in advance, nor worrying too much about it until the day arrives; react to the weather when it happens. And even if the worst should happen, there are options. Often the rain passes through without much delay and groups can continue playing within minutes. If it's a longer shower, groups can head back to the clubhouse for food and drinks for a bit before resuming play. If necessary, you can shorten your event from 18 holes to 9.
Jenny Stendahl enjoys a lifelong passion for golf. She grew up in Owatonna, MN, and has a marketing degree from the University of Minnesota Carlson School of Management, where she was a member of the golf team. Jenny began her career at Rush Creek Golf Club in 1996 and currently works as the club's Golf Operations Manager.
Rush Creek is happy to help corporate groups, associations, charity organizations, conference attendees, social groups, or just a group of friends with all their event needs. If you're interested in hosting your own golf event or have questions, contact Jenny@RushCreek.com.
View the full article in Midwest Meetings, here.