By Pafoua Yang
HAS THE GEORGE FLOYD DEATH AND PROTESTS THAT FOLLOWED PROMPTED GREATER FOCUS ON THE HOLIDAY OF JUNETEENTH?
Perhaps so. Juneteenth is the name given to June 19, a day commemorating the end of slavery in the United States. Even though President Abraham Lincoln freed slaves through the Emancipation Proclamation in 1863 and the Civil War had ended more than a month previously, news of freedom hadn't reached slaves in Galveston, Texas. When a soldier read a proclamation about the end of slavery, it is reported to have been met with jubilation from slaves. The Juneteenth holiday spread throughout the South and in the summer of 2020, it's gaining greater attention in the wake of the Floyd death and protests to end systemic racism.
"Given the murder of George Floyd and large-scale racial injustice issues across the country, it's incredibly important to host a discussion on Juneteenth and highlight some of the great programs and initiatives in our area," said Natalie Conrad, the public relations manager for Minneapolis Northwest Tourism. 
MINNEAPOLIS NORTHWEST TOURISM FACEBOOK LIVE EVENT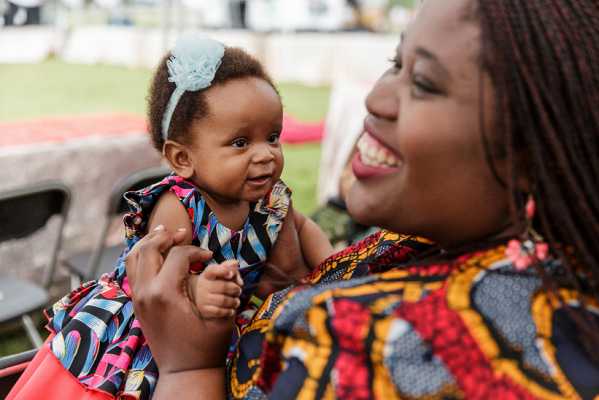 The Northwest suburbs are home to a large African population. In 2019, cultures came together in a Nigerian festival called Igbofest. Photo Courtesy: Eli Eijadi/Minneapolis Northwest Tourism
Minneapolis Northwest will be facilitating a Facebook live Q&A on Friday, June 19th. The discussion will focus on the Cities United and My Brother's Keeper program in Brooklyn Park. Conrad said those organizations are committed to reducing the epidemic of murders among African American men and boys. 
Along with the interview, Conrad has written a blog to highlight the diverse businesses in the area. 
"In the Minneapolis Northwest area, we are proud to represent and promote two of the most diverse cities in the state — Brooklyn Center and Brooklyn Park. We are committed to showcasing all the amazing businesses in our area that represent so many backgrounds and cultures, which make this such a great area to live and visit," said Conrad.
Read the full CCX Media article here.