Natural beauty, international flavors, epic shopping, creative events, hotels to fit any budget – there are so many reasons to plan a trip to Minneapolis Northwest. Family vacationers, girlfriends getaways, and solo travelers are all welcome in this vibrant area just outside of the Twin Cities. Whether you're traveling from far away or want to plan a road trip or a staycation, here are the best reasons to plan a fall vacation in Minneapolis Northwest.
Twin Cities Harvest Festival and Maze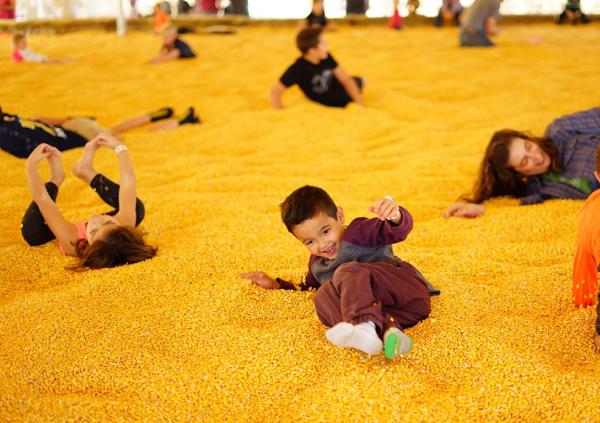 There's no better way to enjoy autumn than at Twin Cities Harvest Festival & Maze, which features the state's largest corn maze! This family-run event includes food trucks with your favorite fair foods, a pick-your-own-pumpkin patch, both giant and mini corn seed pits, hayrides, inflatables, a giant slide, live music, and lots of seasonal merriment. The festival begins Saturday, Sept. 18, 2021, and is open daily through Sunday, Oct. 31, 2021. Check out our Fall Itinerary for Family Fun for more fall vacation ideas. 
Endless Outdoor Adventures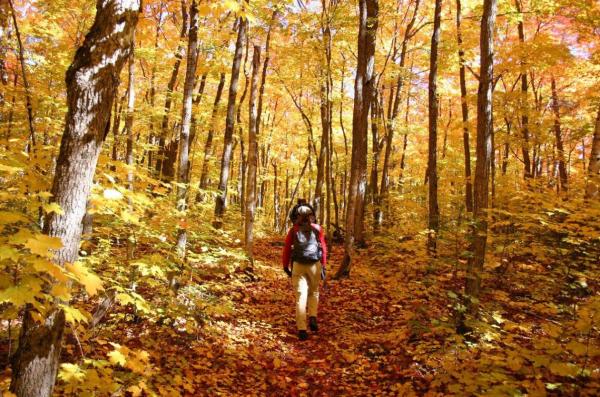 Minneapolis Northwest features so many beautiful parks and green spaces, we hardly know where to begin! Elm Creek Park Reserve provides year-round outdoor fun with more than 20 miles of paved trails and 50 miles of hiking trails that take you through woodlands, wetlands, and old farm fields rich in summer flowers and fall colors. You can also enjoy archery stations, an 18-hole disc golf course, and an off-lease dog park. In the winter, Elm Creek turns into a winter wonderland with trails and hills for cross-country skiing, sledding, snowboarding, tubing, and snowshoeing. 
Other area parks and lakes provide ample opportunity for fishing and boating, geocaching, canoeing, paddle boarding, and hiking and biking. Mississippi Gateway Regional Park features the Coon Rapids Dam – a 12-foot-wide walkway that spans the Mississippi River. Other notable parks include Fish Lake Regional Park, North Mississippi Regional Park, and Palmer Lake Park.
Topgolf & Championship Golf
The state's one and only Topgolf is right here in Minneapolis Northwest. If you haven't tried Topgolf before, this is a must for anyone visiting the Twin Cities area. The state-of-the-art golf and entertainment venue provides the perfect activity for all ages, great for golfers and non-golfers alike. At Topgolf, your group will have its own hitting bay and designated server to keep you stocked on food and drinks. Bays are more than six feet apart and separated with plastic dividers for added safety. If you're looking for a traditional golfing experience, set up a tee time at one of our Championship golf courses, Rush Creek Golf Club and Edinburgh USA. Both courses feature beautiful settings, delicious dining, and exceptional clubhouse services.
A World of Flavors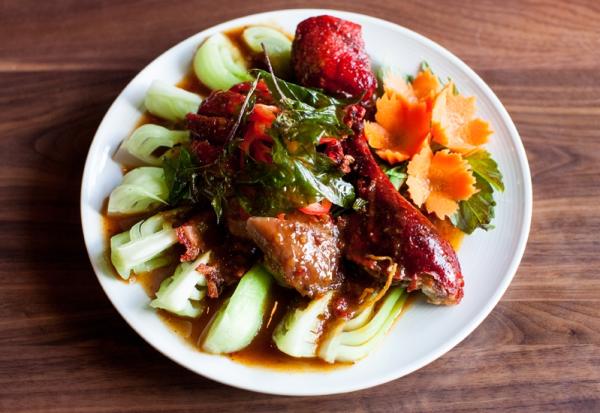 If you're missing out on traveling the world right now, you can take your taste buds on a flavor journey without needing your passport. Minneapolis Northwest's eclectic cultural dining scene compares to New York City and other dining capitals. African, Japanese, Jamaican, Italian, Thai, Indian, Vietnamese, Greek, Mexican, and many more cuisines from around the globe are found within our three cities. Enjoy twists on your favorite dishes or branch out and try something completely new and different. A few of our favorites include Lemon Grass Thai, Crazy Cajun, Mi-Sant Banh Mi, Mama Ti's African Kitchen, and Angelea's Soul Food.
BONUS: Travel the World With Your Taste Buds in Minneapolis Northwest and check out Brooklyn Park Restaurant Week!
Camping in the City

Have you recently discovered the joy of camping? Want to unplug and get back to nature while still being close to city comforts? You can go camping in the city in Minneapolis Northwest! Kampgrounds of America Maple Grove provides easy access for RVs and an area for tents, as well as several cabins. Take advantage of restrooms, laundry, showers, mini golf, and a playground. You can be one with nature while being just minutes away from exceptional dining, shopping, and other conveniences.
You can also camp at Elm Creek Park Reserve in one of the two 12'x16' camper cabins located in a semi-remote area of the park. Each cabin includes a screened-in porch, table, benches, wooden bunk beds with mattresses, a fire ring, and picnic table. Each are equipped with electricity, heat, overhead lighting, ceiling fans, and outlets (no flush toilets or shower facilities). One cabin is accessible for people with disabilities and sleeps five; the other cabin sleeps six. Cabins can be reserved up to one year in advance of your first night's stay. Call 763-559-6700 for more information.
Things to Do With Kids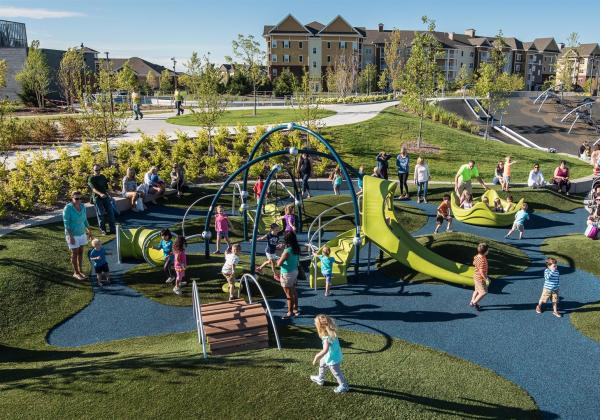 The Minneapolis Northwest area is chock-full of things to do with kids of all ages, from tots to teens. Epic playgrounds welcome kids to run around and expend their youthful energy. Central Park in Maple Grove is especially notable with its summertime splash pad. During the winter, the playground closes down and the Central Park Ice Skating Loop opens. One of the only ice-skating trails in the country, the loop provides a unique skating experience for all ages. At Mississippi Gateway Regional Park, families will find a fun nature play area where kids can explore, build, and create.
Attractions like Topgolf, Dave & Buster's, and Bowlero provide ample gaming opportunities for older kids. And WhirlyBall (a combination of bumper cars and lacrosse) features an escape room and laser tag facility. Historic Eidem Farm is a hands-on living history farm that provides sneaky educational programs for kids throughout the year. And in case of bad weather, families can retreat to Playground Plaza, an indoor playground open 365 days a year.


Mississippi River Paddle Share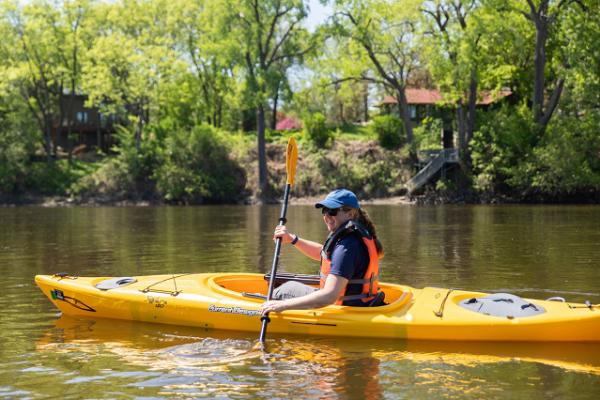 Get up close and personal with America's most famous river – the Mighty Mississippi. Several of our parks are part of the Mississippi River Paddle Share program, a first-of-its-kind program in the nation, which allows you to pick up a kayak from a rental station at one park, and paddle your way down the river to a return station at another park. The process is online and all contactless. Tandem kayaks are available, making it a perfect weekend activity for families and outdoor enthusiasts. It's also a great way to take in the vibrant fall colors in September and October. Check out the Paddle Share stations at beautiful Mississippi Gateway Regional Park, River Park, and North Mississippi Regional Park.
All the Shopping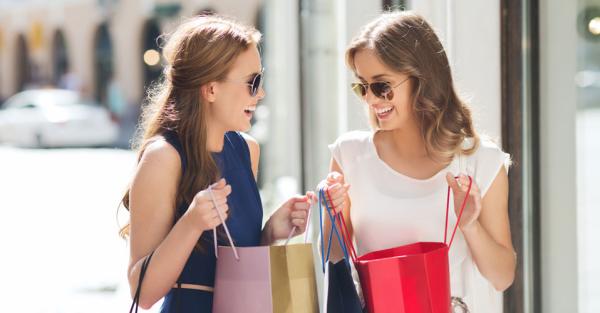 Minneapolis Northwest features one of the best retail shopping areas outside of Mall of America (which is only a 35-minute drive away). The Shoppes at Arbor Lakes, The Fountains at Arbor Lakes, and Main Street Arbor Lakes showcases your favorite national retailers and brands, sporting goods stores, as well as local boutiques, gift shops, and thrift stores. Shop for your new summer look or get all the back-to-school must-haves in this bustling area. Fox Run is a locally-owned store where you'll find one-of-a-kind products and gifts all made by Minnesota makers, and you'll find the most fashionable shoppers browsing the racks at Leela & Lavender and Apricot Lane.  
BONUS: The Best Local Shopping Finds in Minneapolis Northwest
Chalkfest at Arbor Lakes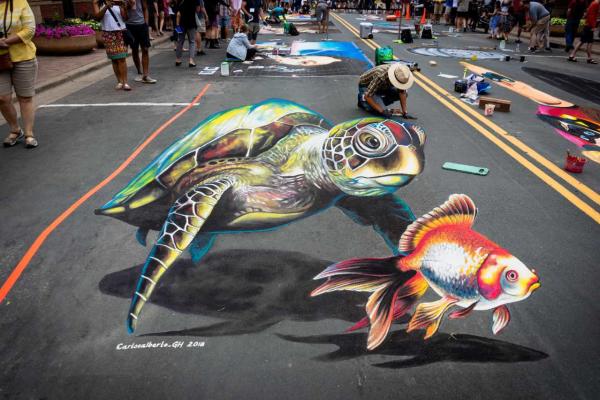 Minneapolis Northwest's biggest event will be back Labor Day weekend 2021! Plan a trip to experience Chalkfest at Arbor Lakes, the state's premier street art festival featuring professional and amateur artists from around the world. Watch the magic unfold in Arbor Lakes as talented artists begin their chalking creations on Saturday and finish on Sunday. You'll even find some mind-boggling 3D art pieces, and the photo ops are endless. Follow us on Facebook, Twitter, and Instagram for official updates.
Patio Season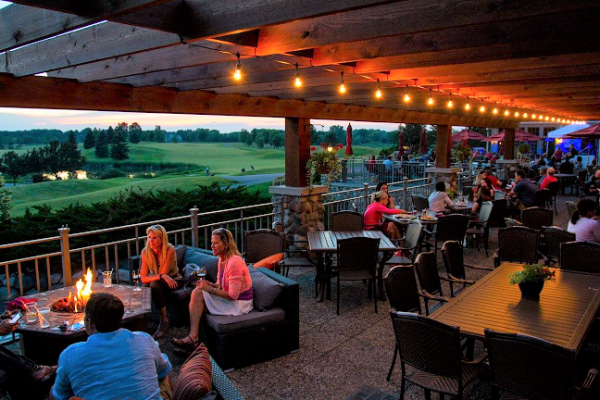 Minnesotan's know how to take advantage of the warm weather months, which includes an abundance of options for patio dining. Locally owned, The Lookout Bar & Grill features one of the largest and most fun patios in the area with its tropical palm trees, sand volleyball court, fire pits, and playground. It's the perfect spot for a fun and casual summer night out. Local brewery OMNI Brewing Co.'s expansive patio includes a lighted trellis and plenty of room for cornhole. Food trucks are always on scene and the patio has live music on the weekends. Discover Where to Eat and Drink in Minneapolis Northwest During Patio Season. Last year, many restaurants adapted to the cold weather by offering heated and tented patios, which allowed for guests to be safely outside and distanced. 
BONUS: Where to Enjoy Winter Patio Season
Selection of Hotels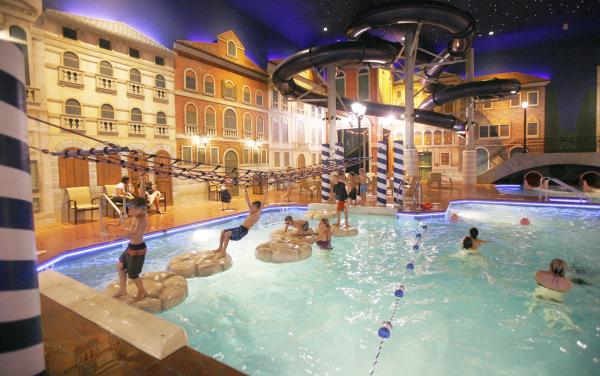 Minneapolis Northwest welcomes visitors of all ages and all budgets, too! Whether you're looking for an all-suite hotel or something a little simpler, our area has 24 hotels to choose from. We have extended stay, budget properties, and all-suite properties. Many offer complimentary breakfasts and are pet-friendly, too. Families enjoy the Holiday Inn & Suites which includes an indoor Venetian Waterpark. With four-story slides, a zero-entry pool, hot tubs, and water games, this is a great choice for families who want to swim and relax. It's indoors, too, so you can enjoy the space rain or shine.
Tell us all about your vacation, road trip to, or staycation in Minneapolis Northwest. Share your experience on Facebook, Twitter, and Instagram with the hashtag #WeLoveMNW and you could be featured on our website.