Moms work hard, and of course, we appreciate it. But do we show it? This Mother's Day, show your mom how special she is and how much you love her by getting her something that she wouldn't get for herself, or by spending quality time together (or both). We know, she'd probably be happy with a card and some simple acknowledgment, but this year, let's wow her!
Ideas just for mom (on Mother's Day, or any time she'd like):
Minneapolis Northwest is home to an incredible selection of spas that any mom would LOVE! Whether she would enjoy a massage, a pedicure, a facial, or a new hairstyle, we have the perfect place for mom to unwind and feel pampered.
The Woodhouse Day Spa at the Shoppes at Arbor Lakes has more than 70 rejuvenating spa treatments, from The Woodhouse Signature Minkyti facial (a personal favorite), to a variety of massages, sleep treatments, seaweed wraps, and more! Simonson's Salon & Spa has haircare perfected. If your mom wants a new cut or style, this is the perfect place to bring her (or give her a gift card). Give her a little extra and she can get a hot stone massage, a manicure, or whatever else her heart desires. Curious about more spa options? We've got you covered, just click here. (Link to spa story in activities guide, which has links to other spas)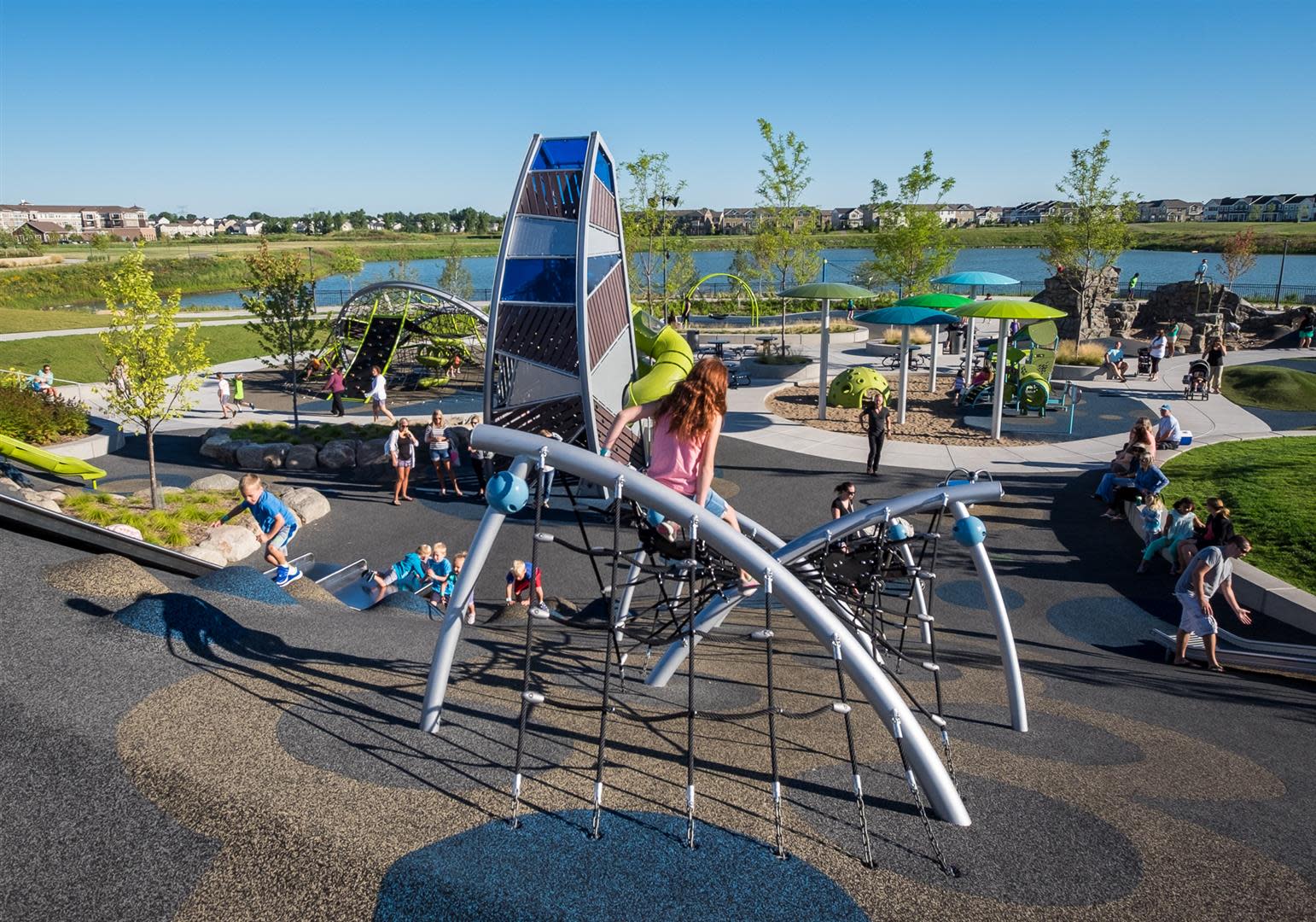 Minneapolis Northwest is home to some of the best shopping Minnesota has to offer. With more square footage than the Mall of America, The Shoppes at Arbor Lakes will keep mom busy for hours. Your mom will find boutiques ranging from Apricot Lane, Evereve, and Good Things, where she will be able to find treasures as unique as she is. Plus, plenty of the "big name" stores that she knows and loves, J. Jill, Lane Bryant, Jos. A. Bank, and more, all within walking distance at the Shoppes. You can accompany mom while she shops and offer to pay for her purchases or you can get her a gift card for the Shoppes at Arbor Lakes that she can spend at any of the stores she wants!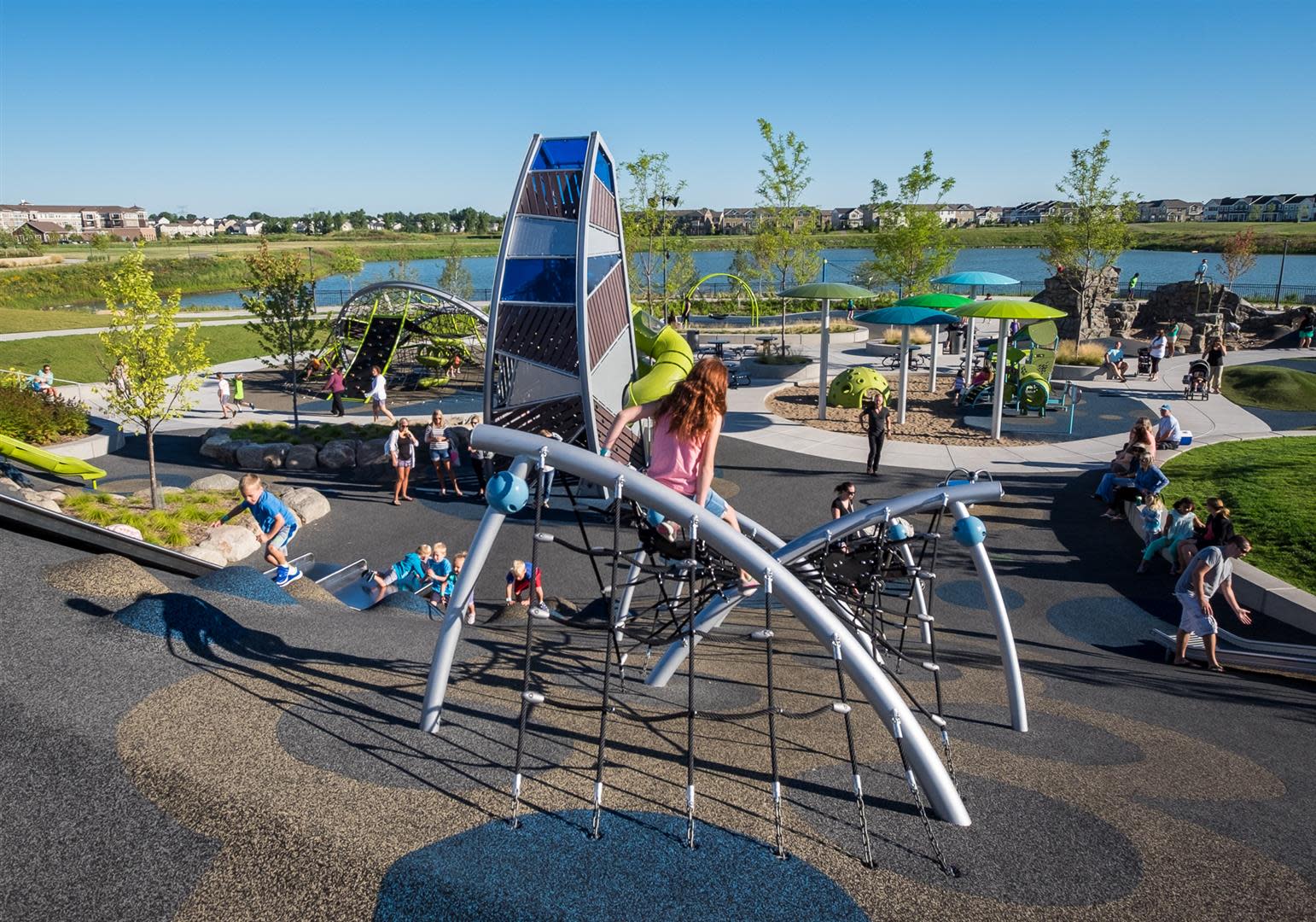 Does your mom workout or enjoy trying new activities? Why not purchase gift cards or packages at a yoga or barre studio? Corepower Yoga in Maple Grove specializes in high intensity workouts that will help your mom "push past physical boundaries with an open mind and a beating heart…". A wide range of classes are available, so whether your mom is a beginner, or wants to unleash her inner warrior in an advanced class, you'll find it all here.
Would your mom prefer the barre? That's right, there's an "re" at the end at of that. Pure Barre in Maple Grove is still new, but has amassed a loyal following due to its fun and unique classes, and the knowledgeable and friendly staff that teach them! Your mom will achieve a full-body workout in just 55 minutes. Unlike many other full-body workouts, the Pure Barre technique is low-impact, protecting your joints by avoiding any bouncing or jumping. It's perfect for moms of all ages!
Mother's Day with the Family:
Maybe your mom's favorite part of Mother's Day is spending it with the whole family. We've got plenty of ideas for that too. Here are a few of our favorites.
A Mother's Day brunch is a great tradition for many families, and Minneapolis Northwest can compete with the best of them. Try the Original Pancake House (busy, but the food is worth the wait), they have a wide variety of pancakes (of course), or try one of the signature items like the Dutch Baby, an "air-filled delight oven baked to golden perfection and served with lemon, whipped butter and powdered sugar to create a mouthwatering blend." They have a large breakfast selection guaranteed to please the entire family (which mom will LOVE).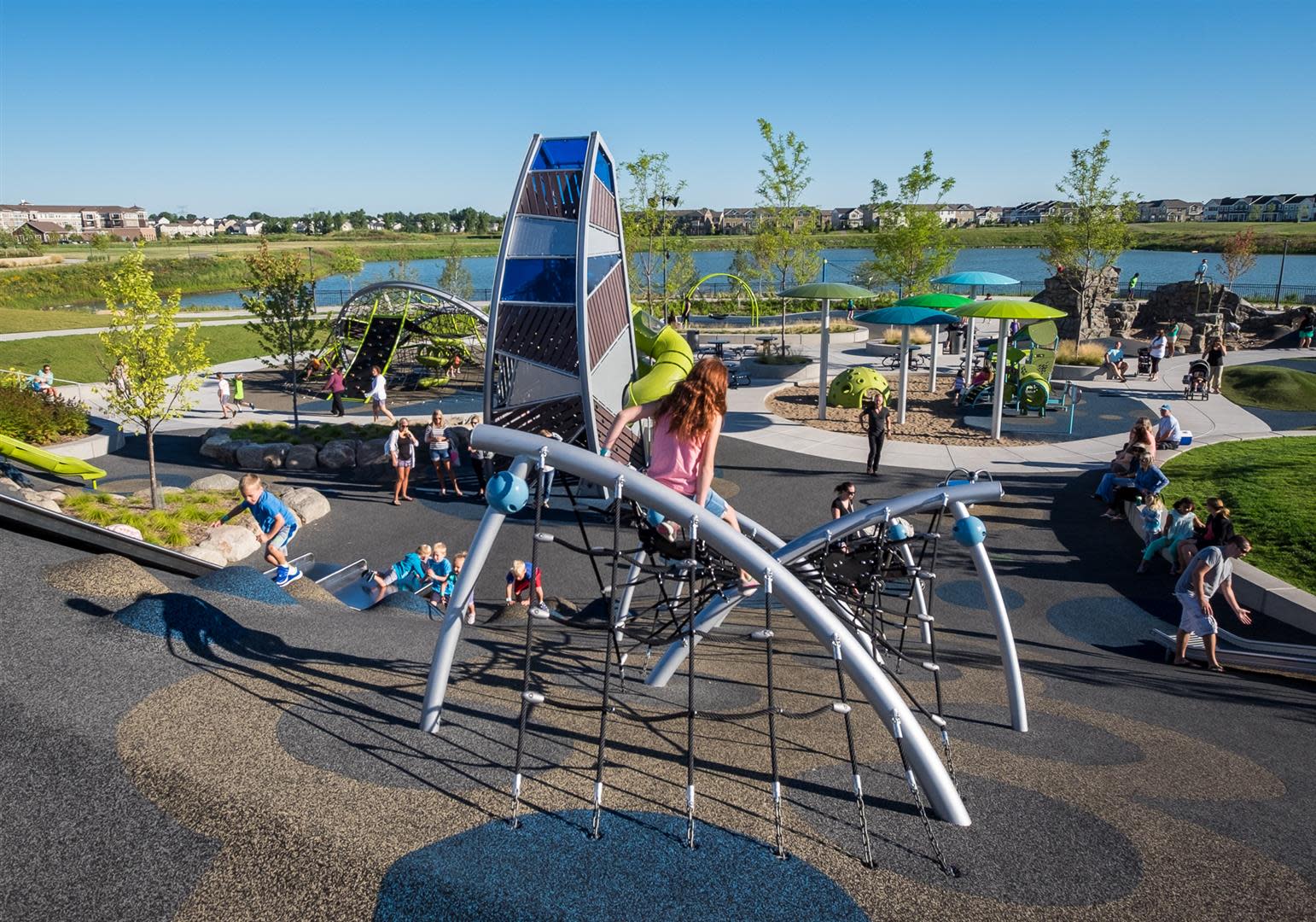 Patrick's, located in the Shoppes at Arbor Lakes, is worth a stop for its specialty Danish, muffins, and croissants alone! Patrick's also has an incredible selection of quiches and omelets that will fill you up (with happiness). If it's a nice day, grab a seat on the patio and relax. Granite City is having a Mother's Day brunch featuring a build-your-own-waffle station, carved meats, Reggianno Hashbrown Potatoes, fresh fruit, chef selected pastries, and more saliva-inducing goodness. Don't forget to toast to mom with Granite City's selection of brunch cocktails!
If you have little kids, Color Me Mine is the perfect family activity. The kids can pick out pieces for mom and paint them with her for a special Mother's Day gift that she'll cherish forever. Bonus? Everyone will have a lot of fun choosing their pieces and getting creative.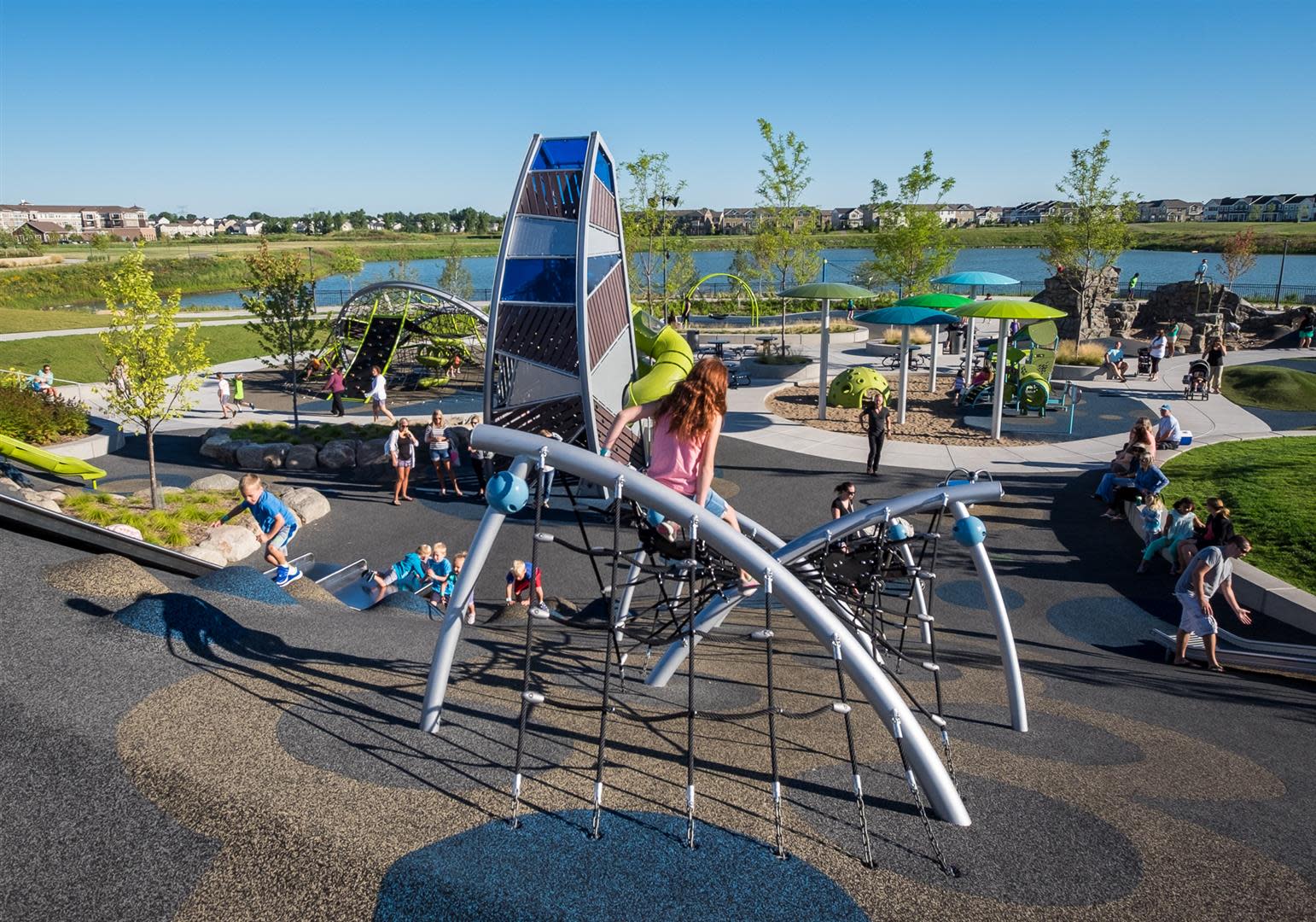 If the day is sunny you might want to take advantage of it and spend some quality time together having a picnic in one of our family-friendly parks. Grab a blanket, pack some snacks, and head to Central Park in Maple Grove. There is plenty of luscious, green grass, a playground, and trails for the kids to run around on and explore. Another great place for a picnic and adventures is Elm Creek Park Reserve. You can run around the trails, check out Eastman Nature Center, climb around the incredible children's play area, or relax and enjoy the sounds and sights of nature all around you.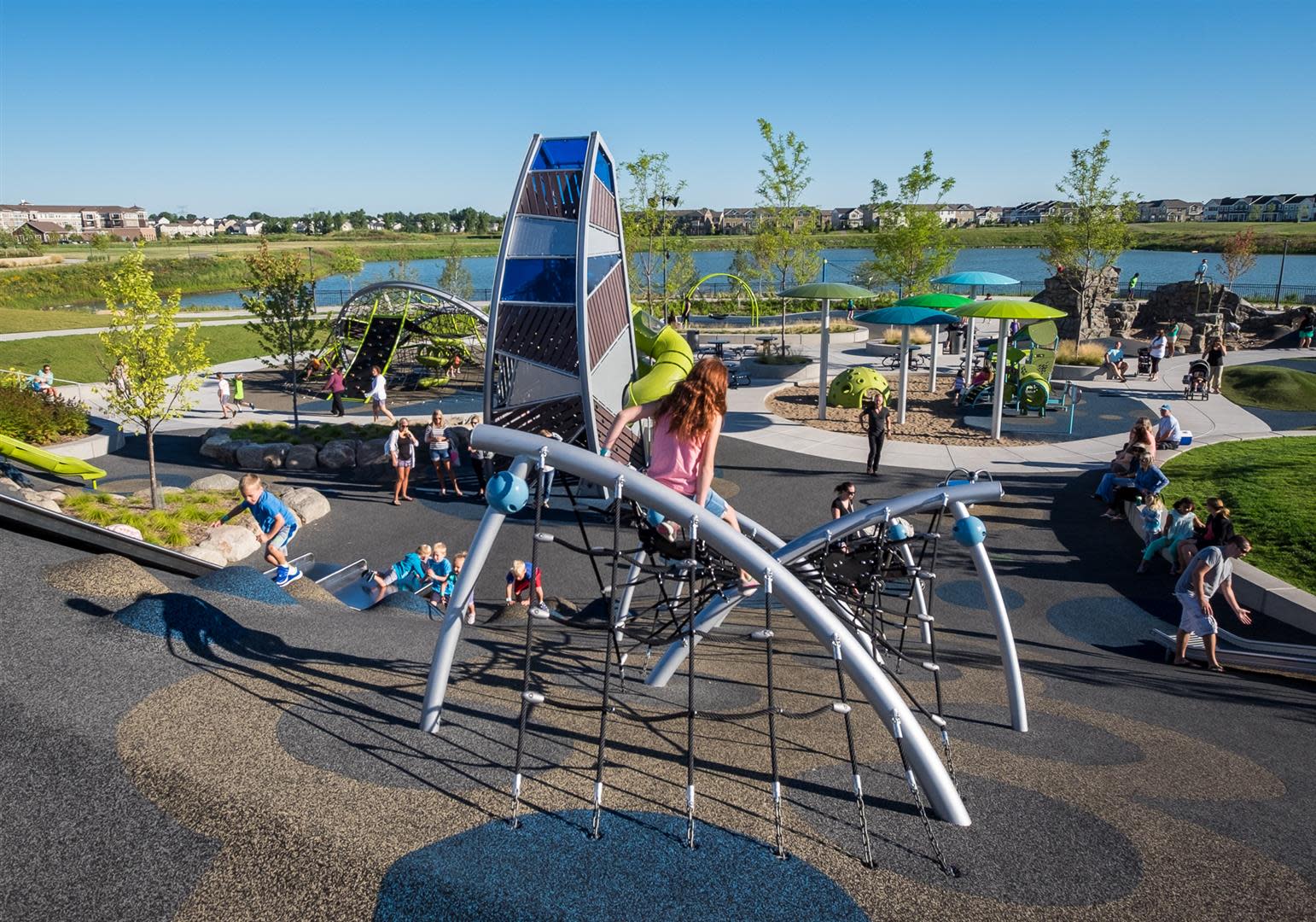 This Mother's Day, treat mom like the queen she is. Give her a gift that makes her feel special, and spend quality time creating memories that will last a lifetime in Minneapolis Northwest