Coming on a business trip to Minneapolis Northwest? Instead of flying solo, bring the family and turn it into a trip you'll never forget! Whether you've only got a few hours to spare in between meetings or you're planning on extending your trip a day or two, we've got plenty of options to turn your work trip into a fun adventure — or as we like to call it, a bleisure trip!
Minneapolis Northwest has endless options to keep the whole family happy, even when you're stretched for time in between work commitments. While we recommend adding an extra day (or two) onto your work trip to really make it a great family trip, there are plenty of stops you can fit in along the way!
Unseasonable Fun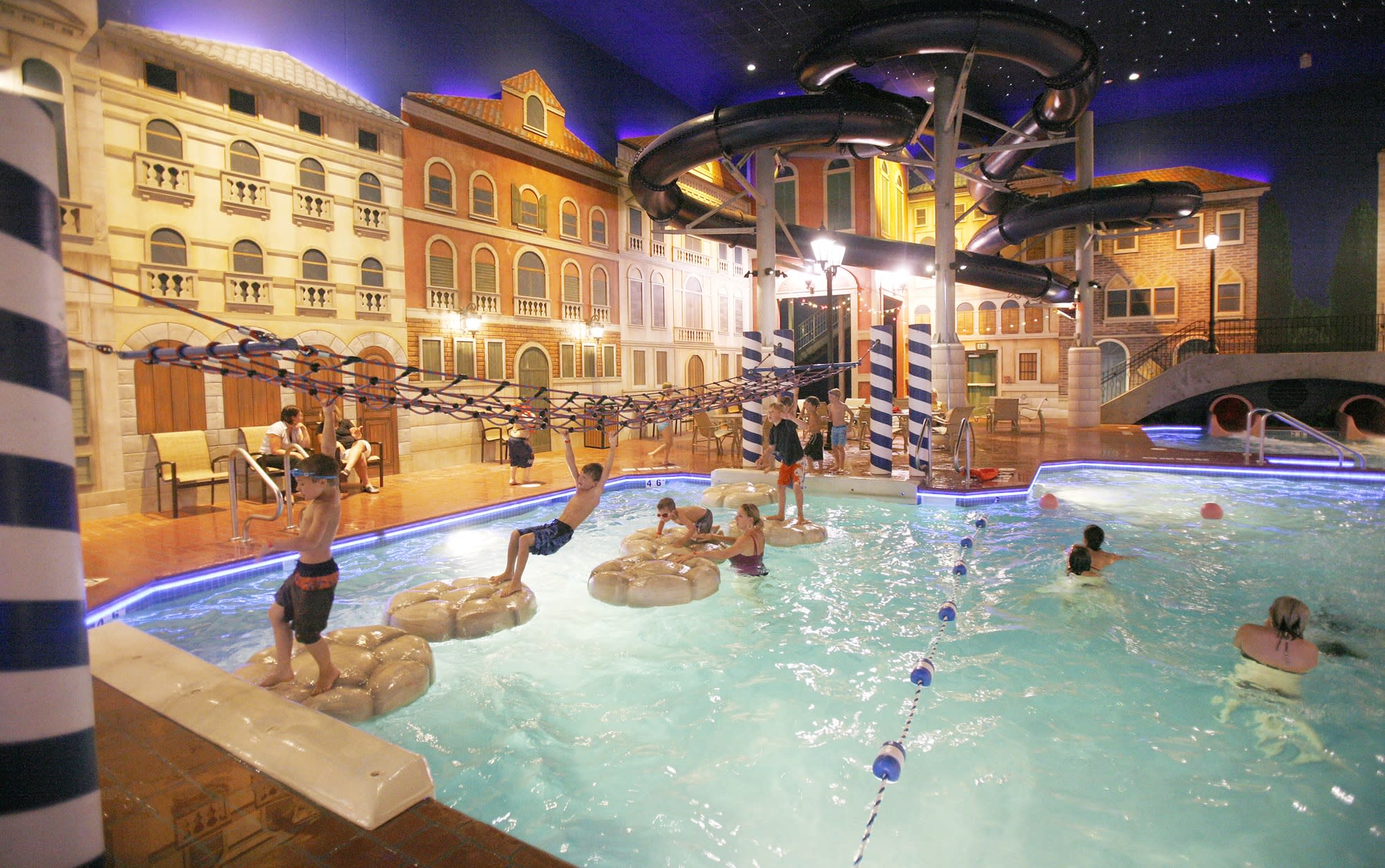 No matter the weather or season, there is always plenty of indoor fun to be had in Minneapolis Northwest! Enjoy a good splash year-round at the Venetian Waterpark at the Holiday Inn Hotel & Suites Maple Grove! This Venetian-themed indoor waterpark offers hours of joy with two four-story waterslides, a floating obstacle course, basketball hoops, a toddler area with zero entry levels and an arcade. For some relaxation away from the kids, take a break in the 20-person spa.
And the fun and games don't stop there! Both parents and kids can have a blast at Dave & Buster's Million Dollar Midway with more than 200 games! Continue the fun with bowling, state-of-the-art laser tag, bumper cars, arcade games and more at Bowlero Brooklyn Park.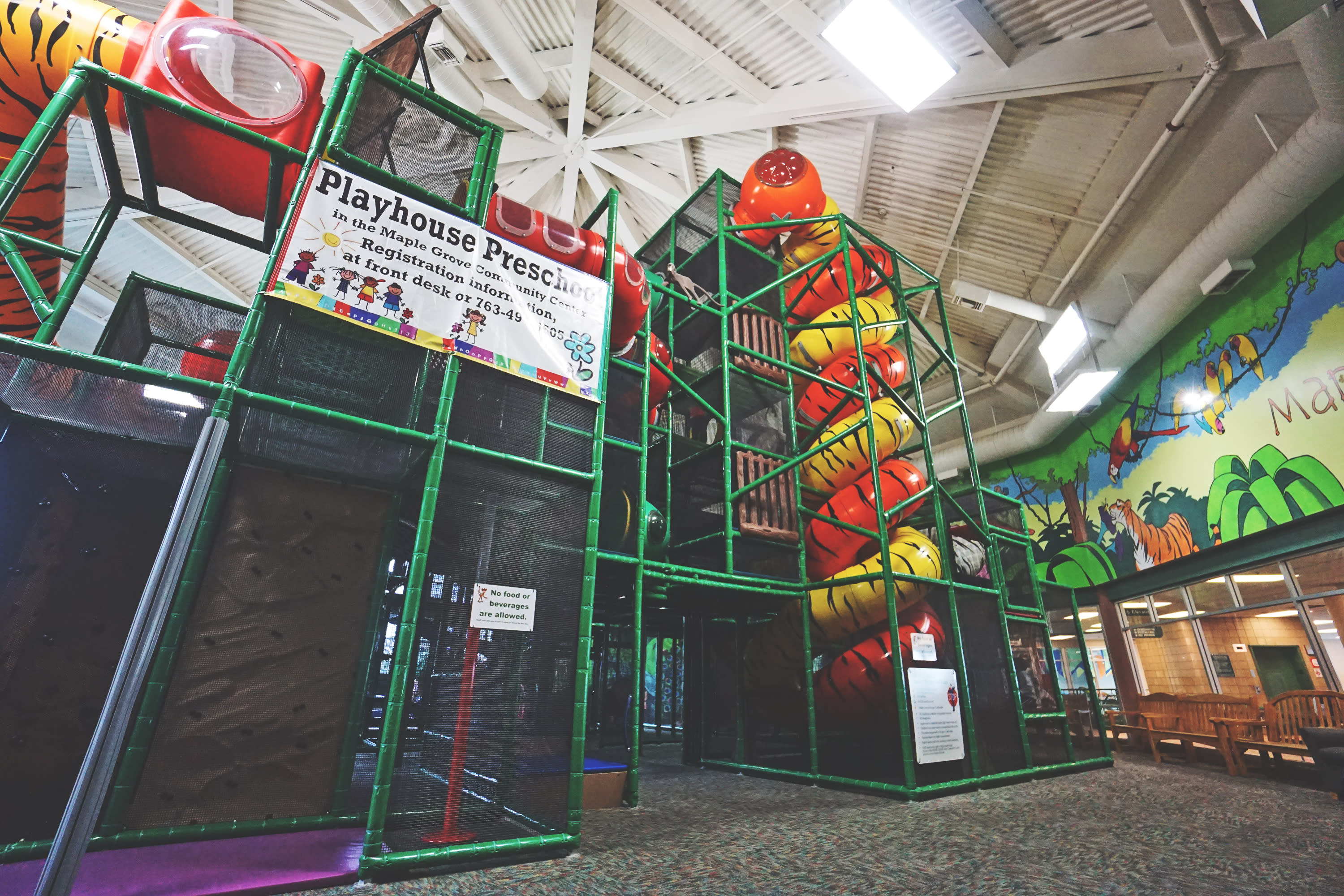 Bring the little ones to Maple Maze Indoor Playground at the Maple Grove Community Center any time of year, where they can climb the rock wall, hop on the pogo stick, glide down the four slides and enter the tree house. Multiple routes bring more to discover in the jungle of the maze! The maze also features a toddler area, where they can crawl into the lion's mouth and back down a slide to venture onto the molded alligator, hippo and more. If you're hoping to extend indoor playground fun, check out the Playground Plaza, an indoor recreational oasis featuring a playground and an open play space.
Get Crafty or Try Something New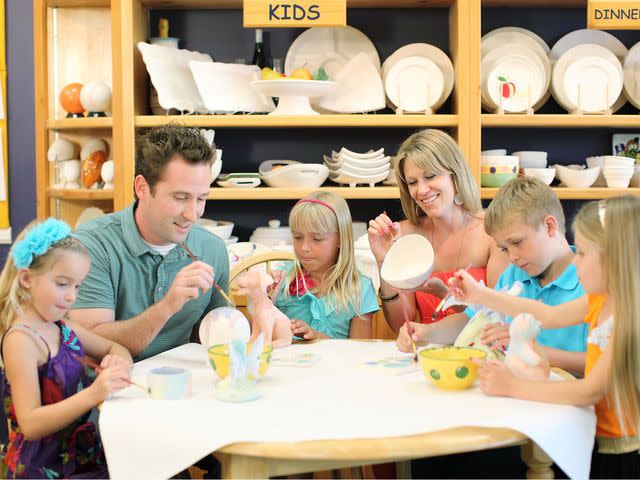 Combine the best of learning, creativity and fun by taking the kids to one of the many exciting classes in Minneapolis Northwest! Bring your budding artists to Color Me Mine, where they can paint their own masterpiece. Or bring them to a kids cooking class at the Williams Sonoma at The Shoppes at Arbor Lakes. Show them how fun and easy cooking can be at a junior chefs class, where they will learn to make delicious recipes, from main courses to desserts and snacks, with plenty of tasting along the way. Choose from comic book making, mosaics, painting, drawing and more at the Maple Grove Arts Center. If your little ones have more of a passion for baking and treats, try a kids' decorating workshop or a Unicorn Cake Class at Amy's Cupcake Shoppe. 
Relax and Enjoy a Show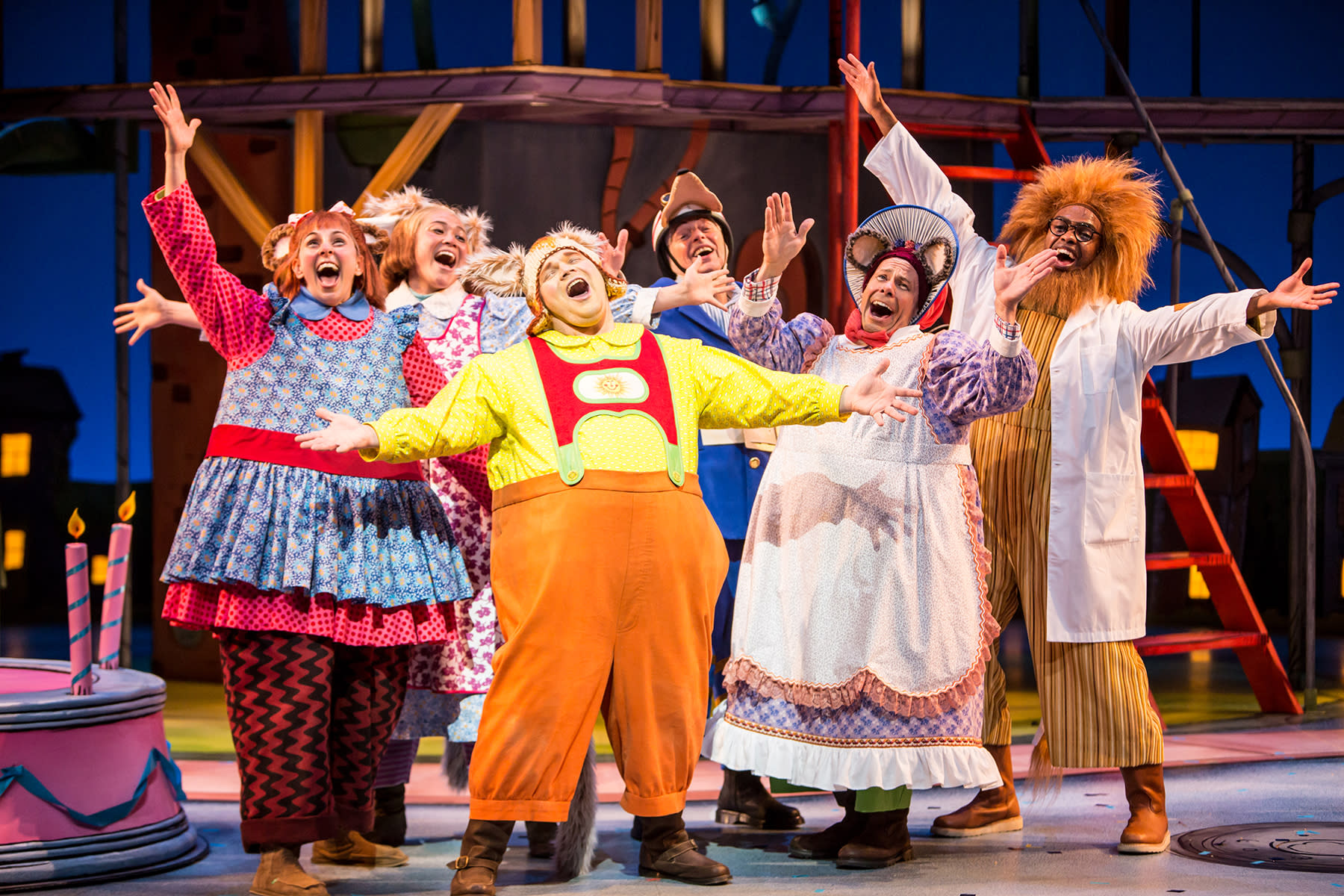 There's no better way to cap off a busy meeting-filled day or sight-seeing-filled day than by sitting back and enjoying a show. For great live theater for the whole family, catch a show at Children's Theatre Company, the first theatre for young people to win the Tony Award® for Outstanding Regional Theater, or Stages Theatre Company, the third largest nonprofit theatre producer in Minnesota and a trailblazer in providing quality theatre programming for children. Catch the latest blockbuster hit movies at one of the 16 screens, including IMAX and RealD 3D screens, at the AMC Theatres Arbor Lakes 16.
Get Some Fresh Air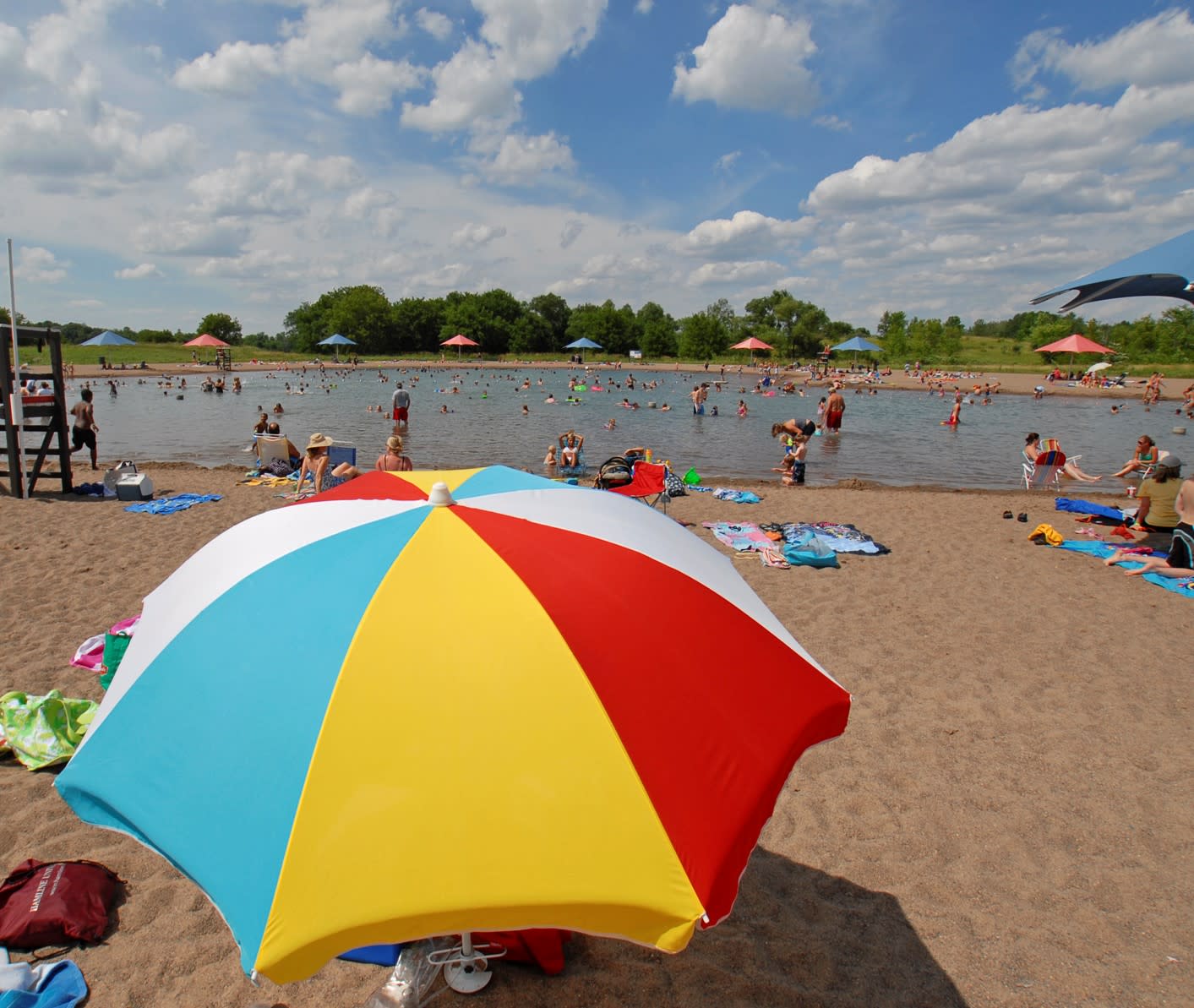 Explore the great outdoors! Depending on when you go, take in the delight of the season. On a warm, sunny summer day, visit Central Park, where the kiddos can play on the amazing playground and then cool off at the LED illuminated splash pad. Hoping for a beach day? Take a dip in the man-made chlorinated swimming pond at Elm Creek Park Reserve (which also has a gigantic playground!), or lounge at the beach and play a round of beach volleyball at Fish Lake Regional Park. Make it a day at either park, with plenty of picnic facilities and trails to wander to keep you busy! Also, if you bring your furry friend along, both parks are equipped with off-leash dog parks.
In the wintertime, Central Park boasts the state's first ice skating trail, with free skating and skate rental available. No matter what your favorite winter sport is, Elm Creek Park Reserve has got you covered! The park offers a wonderful winter recreation area with tubing, downhill skiing and snowboarding, and cross-country skiing. Miles of cross-country skiing trails take you through the park along scenic routes and among thriving wildlife. If you forgot your skis or are trying the sport for the first time, no worries! Equipment rental is available, for a fee, at the Elm Creek Chalet, and don't forget to grab a snack or hot cocoa while you're there!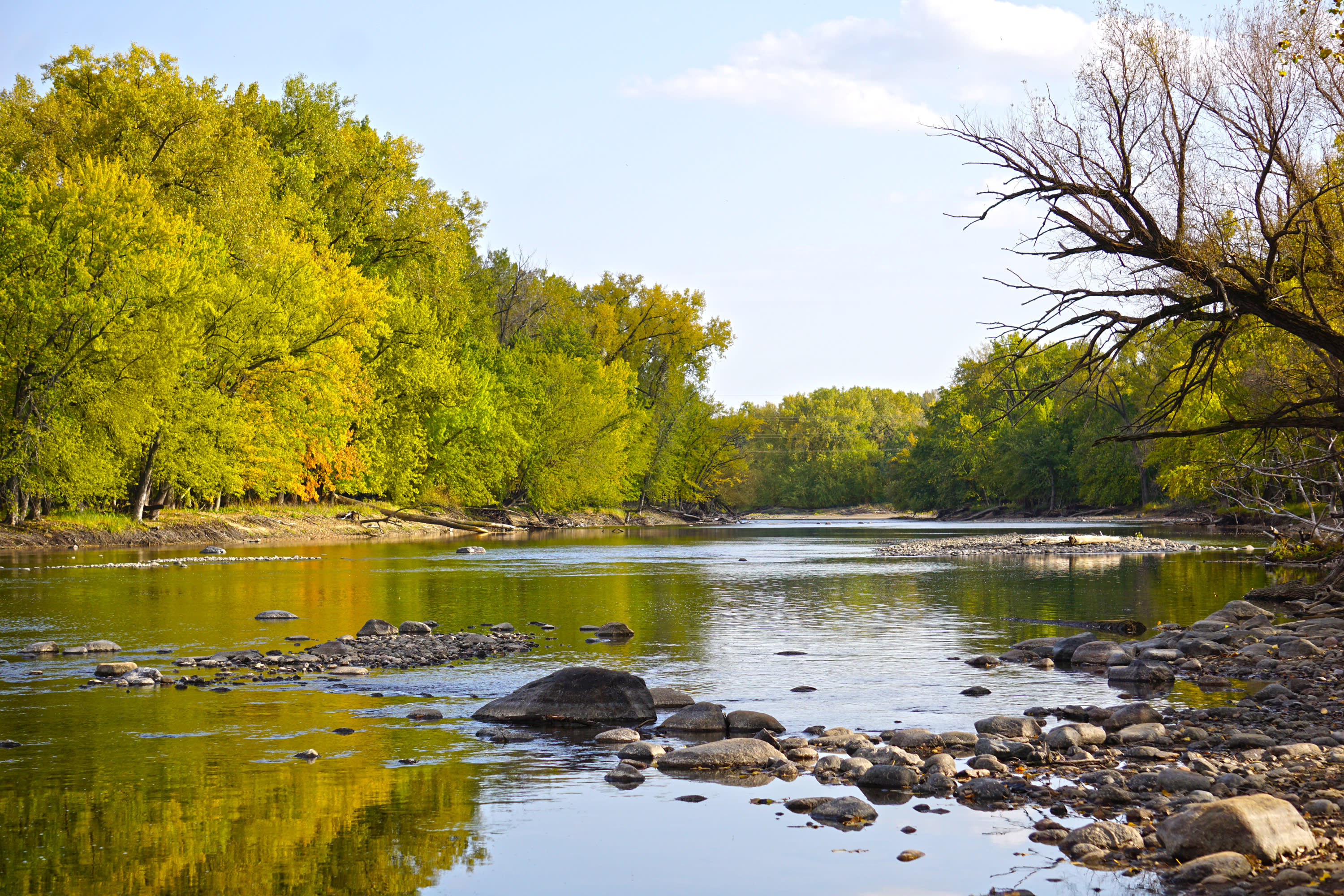 In the fall, nothing beats taking in the autumn colors on a hiking or biking adventure on the endless miles of trails at Elm Creek Park Reserve or Coon Rapids Dam Regional Park. Elm Creek also offers fall color tram tours and a variety of other events to celebrate the season! Fall, spring and summer, are all great seasons for playing a round on the professional disc golf course at Elm Creek too!
Indulge in a Sweet Treat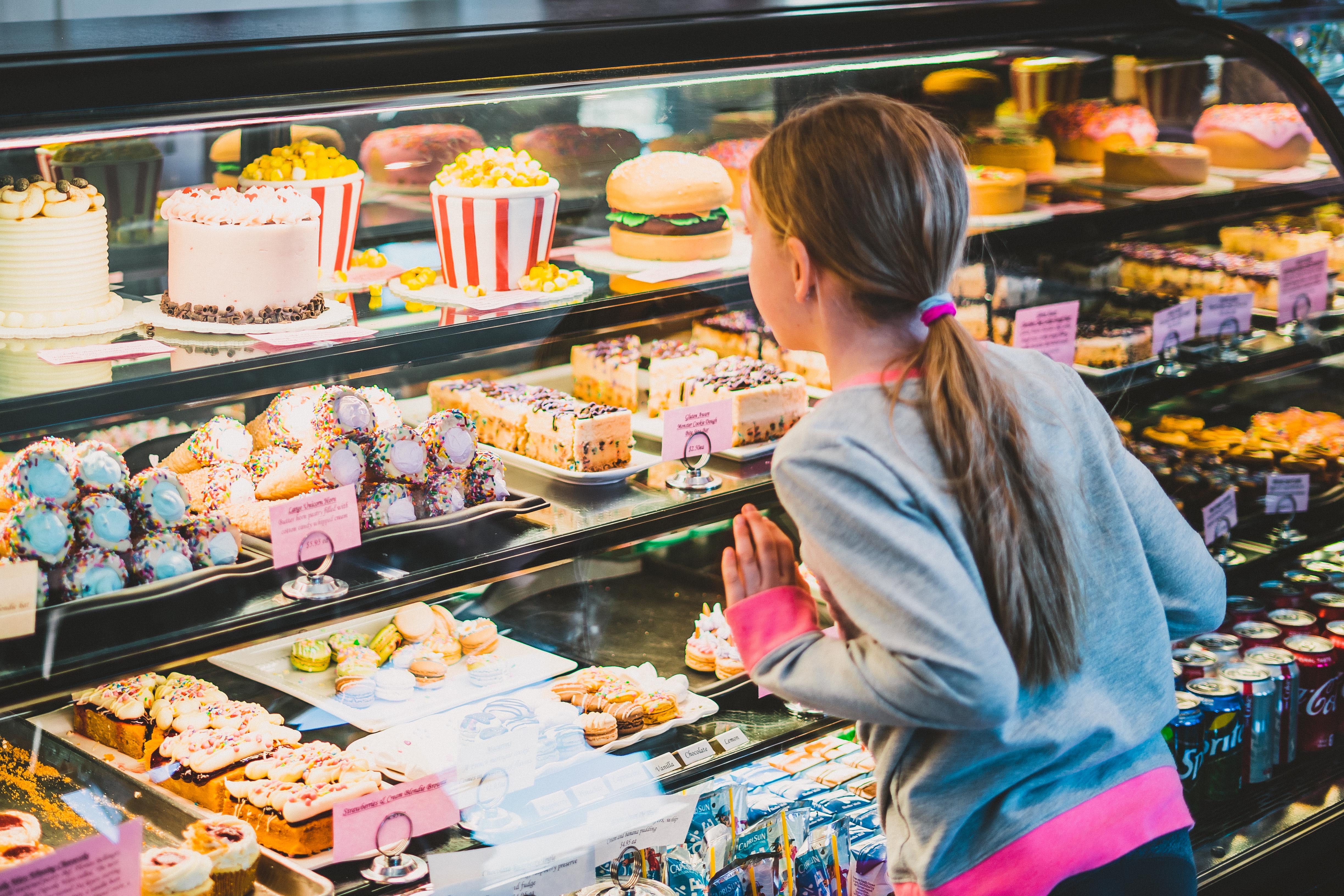 Nothing says vacation like indulging your sweet tooth, and I'm sure the kids won't mind either! Nadia Cakes, a winner of the Food Network's Cupcake Wars, features new flavors each day, along with classic favorites such as Lemon Drop, Salted Caramel, Triple Chocolate and Peanut Butter Cup. We recommend the award-winning Cheesecake Cupcake and other bonus finds include, gluten-free cupcakes, and doggy cupcakes for your pup. Custom cakes are available to order. Looking for a refreshing treat? Try one of the 20 rotating flavors at Two Scoops in Anoka! And if you or your little ones have any dietary restrictions, both gluten-free and dairy-free options are available. If you're hoping to enjoy a more old-fashioned treat (or feeling more nostalgic), stop by 50's Grill for homemade pies and hand-crafted shakes and malts.
Learn Something New or Embark on an Educational Adventure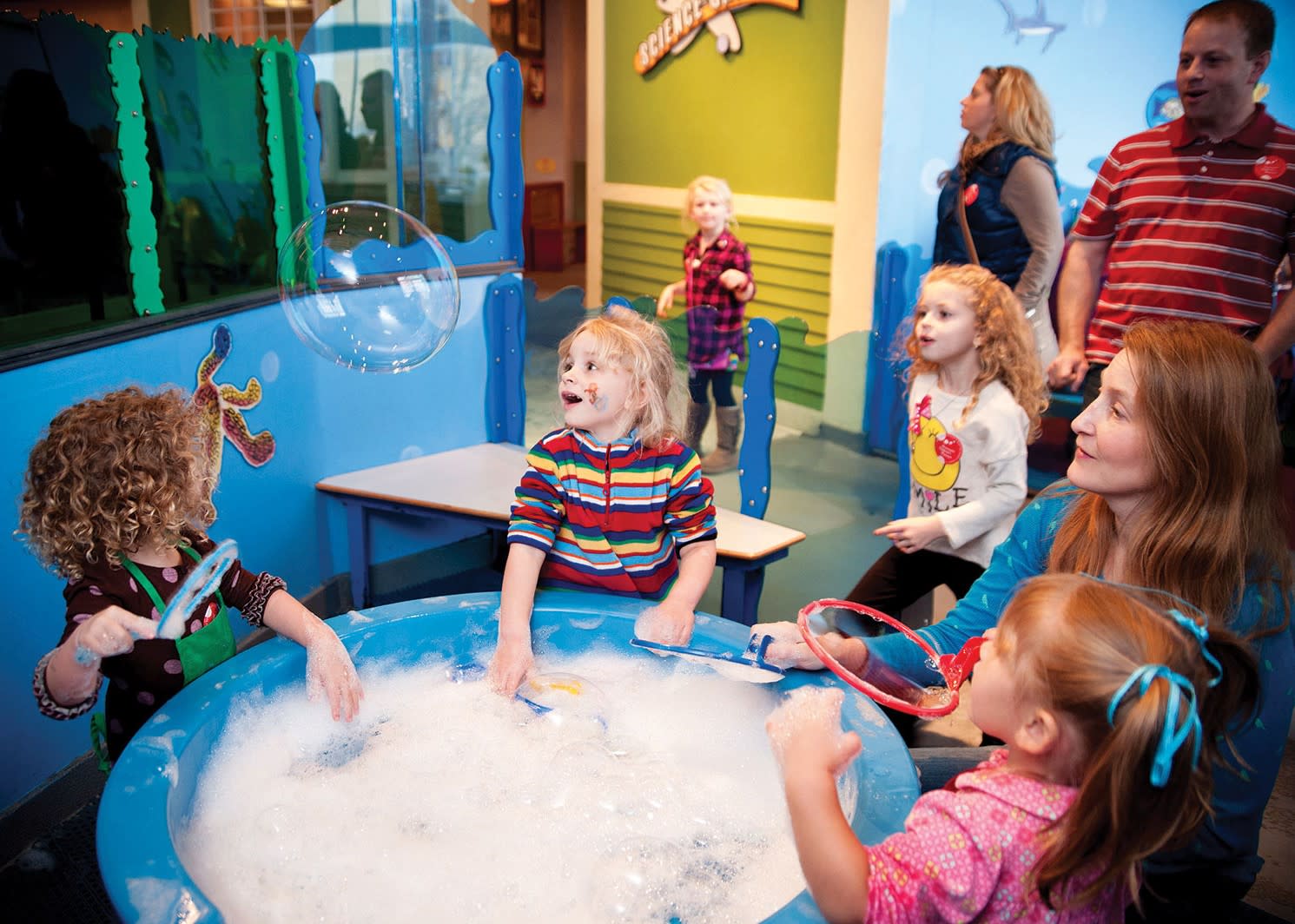 If you are looking for a cultural and educational adventure in Minneapolis Northwest, you don't have to go far. From history, science and engineering, to art, biology and cultural studies, you'll find some of the country's leading and most unique museums. No matter their age and interests, you'll find something to interest every traveler just minutes from Minneapolis Northwest.
Catch an Event or Festival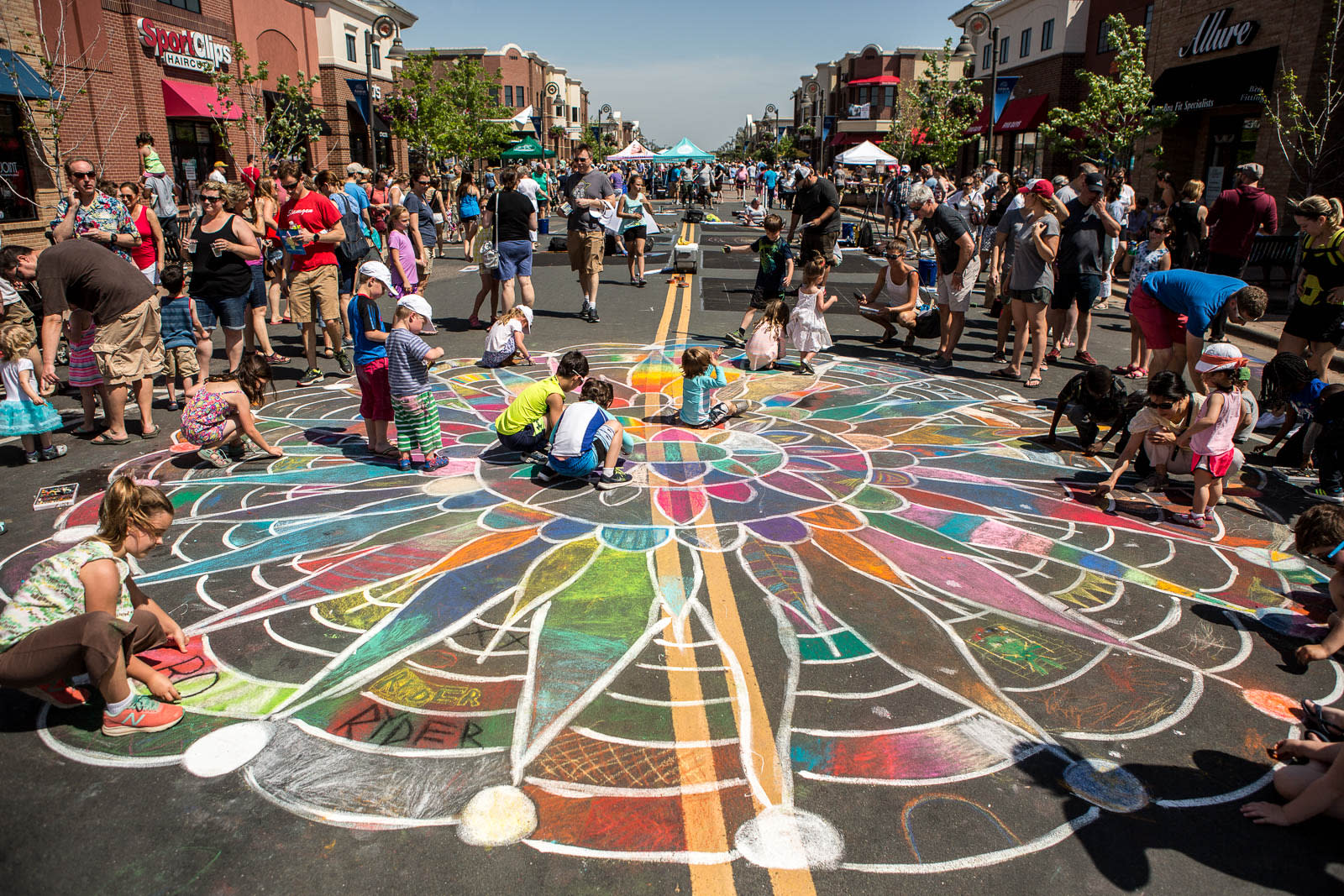 If you're taking your family bleisure trip to Minneapolis Northwest in the spring, summer, or fall, you can enjoy a few of these memorable events and festivals:
April: Twin Cities Spring Festival - Take your little ones to meet baby farm animals, including bunnies, chicks, lambs, horses, calves and more animals. The festival also features pony rides, Kids Corn Pit, Straw Bale Maze, hayrides and a play area.
June: Chalkfest at Arbor Lakes - This free, two-day street art festival includes entertainment, food and family fun! Located on Main Street Arbor Lakes, Chalkfest at Arbor Lakes features huge art pieces and mind-boggling 3-D sidewalk chalk art by professionals, amateurs and art enthusiasts from across the world.
June: September: Town Green Sounds of Summer - These live, outdoor music concerts are scheduled at the Town Green bandshell in Maple Grove on Mondays, Wednesdays and Thursdays throughout the summer. Past performances include the Chris Hawkey Band, Plymouth Concert Band, the Rockin' Hollywoods, Maple Grove Jazz Ensemble, and children's concerts with the Splatter Sisters, Teddy Bear Band and more.
July: August: Summer Faire Concert Series -  This concert Series at the Shoppes at Arbor Lakes in Maple Grove, features talented local musicians for shoppers to enjoy at sunset. Concerts are held in Arbor Park, the central courtyard area in the Shoppes at Arbor Lakes. Free face painting is available, too! Past performers include Kari Noble, Shane Martin, and American Bootleg. 
Late September – October: Twin Cities Harvest Festival and Maze - What better way to celebrate harvest time in Minnesota than sleuthing your way out of the state's largest corn maze on a beautiful fall afternoon? This Brooklyn Park festival includes a giant corn maze, a straw bale maze, petting zoo, inflatables, a pumpkin patch, hayrides, giant slide and a corn pit where kids can dive into a pool of kernels of corn.
Shop Until You Drop
Take the whole family on a shopping adventure in the Arbor Lakes Shopping and Dining District, with more than 150 stores, restaurants, hotels, and more! Whether you have a full day to kill or just a few hours in between meetings, there is plenty to do in Arbor Lakes! Start at the Fountains at Arbor Lakes shopping complex at Elm Creek Boulevard and Fountains Drive, then travel west on Elm Creek Boulevard to The Shoppes at Arbor Lakes, and finally you end up on Main Street, the "original" Arbor Lakes shopping experience.
Tips for making your family bleisure trip a success!
Pack for Bleisure. Make sure you pack your work-appropriate attire, but don't forget to bring clothes for exploring and enjoying a fun adventure with the family. Be sure to check the weather before you start packing, so you're prepared for outdoor activities.
Extend your trip an extra day or two. If you don't plan enough time to combine work and family fun, your bleisure trip can get stressful. Add an extra day to sight see, to make sure you get to all the items on your family itinerary and don't disappoint any family members. Don't let your trip feel rushed and chaotic!
Let the family play while you're away at meetings. You may be busy with meetings and work commitments, but that doesn't mean your family can't do some sightseeing without you. Plan activities for the kids with your significant other while you are at work.
Turn your quick bite to eat into a memorable meal. Sure, you might not have a lot of time to eat in between meetings, so make the most of the meals and try something new! Some of our family friendly favorites are the kid-friendly and kitschy Wagner's Drive-In and 50's Grill.
Discuss work expectations with older kids. Teens and pre-teens may not fully understand the "bleisure" concept. Make sure you discuss your plans for the trip and identify any must-see items to make sure they have a clear understanding of your work schedule and avoid any upsets or disappointments.
Create downtime. Recharge between meetings in your hotel room, read a book, go for a walk, explore the area near your hotel.
Add "vacation elements" whenever possible.

Sample local culture: Enjoy dinner at one of the many diverse restaurants in Minneapolis Northwest or check out some of the amazing nearby museums or catch a live theater production.
Take an early morning run around Elm Creek Park Reserve or Coon Rapids Dam.
Do something you wouldn't do at home. Try WhirlyBall, an extremely fun "sport" that combines basketball, hockey, lacrosse, and bumper-cars, or play a round of golf at the high-tech all-season golf center, Topgolf!
For more ideas for how to spend your down time, check out our Top Museums to Explore Near Minneapolis Northwest or From Cooking to Comics: Try Something Exciting and New in Minneapolis Northwest!