If you're in Minneapolis Northwest for a single night or a fun weekend getaway with your significant other, you've got a lot of options for a date night—some of which you can't do anywhere else in the Minneapolis area. Here are 10 of the best date-night ideas in Minneapolis Northwest.
1. Tour and taste at a local brewery.
One of the most popular local hangouts in Minneapolis Northwest is OMNI Brewing, which came on the scene in Maple Grove less than two years ago and quickly became a go-to spot for locals and visitors alike. Cool craft beers are brewed on-site and served in the brewery's taproom. Innovative brews come with names like Loonacy, Ardmore Ale and A Little Hoppy. Grab a seat at the stainless steel bar or at a table during open hours Tuesday through Sunday. Better yet, plan a night out to coincide with any one of the brewery's special events like Food Truck Fridays and Saturdays, live music nights, taproom yoga or trivia. And when the weather warms up, sit outside on the patio near the fireplace on a cozy couch or challenge your date to a game of bean bag toss or shuffleboard. You can also go on a brewery tour if you plan in advance.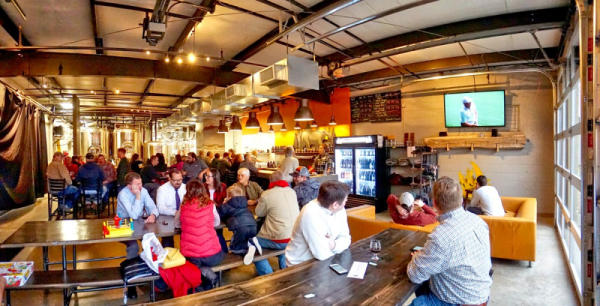 2. Have dinner at an award-winning restaurant.
If you're making dinner plans, book a table at Travail Kitchen & Amusements in Robbinsdale, which Bon Appetit put on its list of the top 10 best new restaurants of the year in 2011. Ten years later, the American gastropub continues to serve delicious, Midwest-inspired fare punctuated with molecular gastronomy science. "They've got the best house-made charcuterie, crazy-low prices, and smart, ambitious food," says Bon Appetit.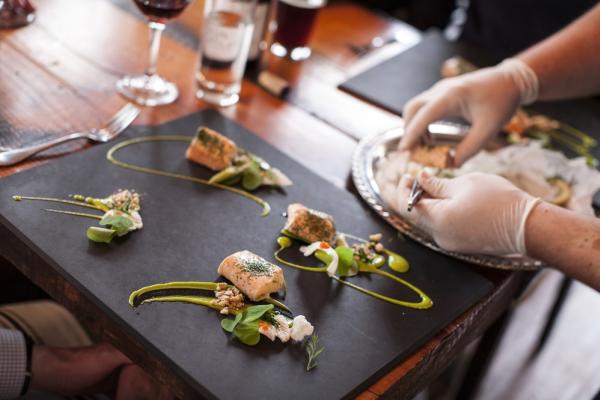 Plus, dining at Travail is an experience for its amusing and entertaining ways of serving its dishes including "meat on a hook," where staff brings out long sticks of attached cuts of meat for diners to sample without using their hands. Because of the restaurant's theatrics and surprising twists on presentation, patrons have to purchase "tickets" to get a seat in the house (which can easily be purchased online). Once inside, you and your date will be treated to a multi-course meal with lots of bite-sized flavors. You can also hang out in the restaurant's bar called The Rookery, where the mixed drinks are just as creative as the food presentations.
3. Compete for the dinner bill.
For a fun date night, plan a visit to Dave & Buster's in Maple Grove, a game and food destination that, yes, is a popular place for kids. But did you know Dave & Buster's has adults-only hours? It's true, which means you and your date can compete against each other in old-fashioned pinball, Dance Dance Revolution or auto racing to see who picks up the bill for cocktails and dinner. Rack up enough tickets, and take home a fun prize, too.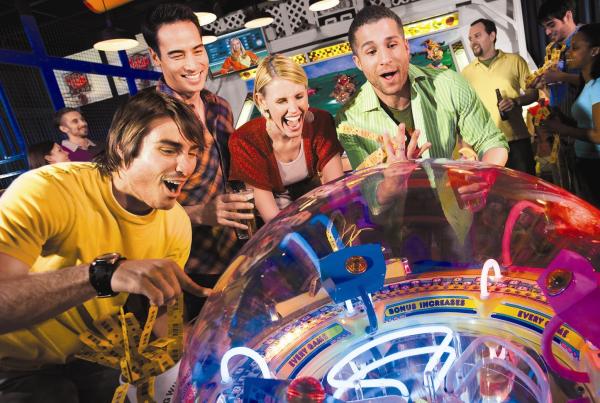 4. Plan a day date in the great outdoors.
One of the most popular destinations in Minneapolis Northwest is Mississippi Gateway Regional Park. During warmer months, it's a perfect place for a walk, hike, or bike ride, in addition to fishing from the shore of the river and walking across the scenic dam. During colder seasons, the park transforms into a winter wonderland to explore via cross-country skiing or snowshoes.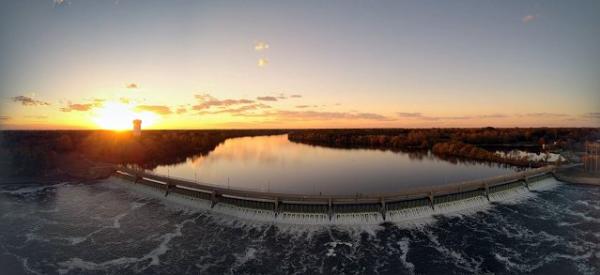 5. Bowl your date over.
Spend an evening at Bowlero, a state-of-the-art bowling alley with 48 lanes that literally glows in the dark. Play a game or two of bowling, then test your luck and skill in the arcade room or playing laser tag. Do dinner and bowling together at Bowlero, which has lots of options for sharing.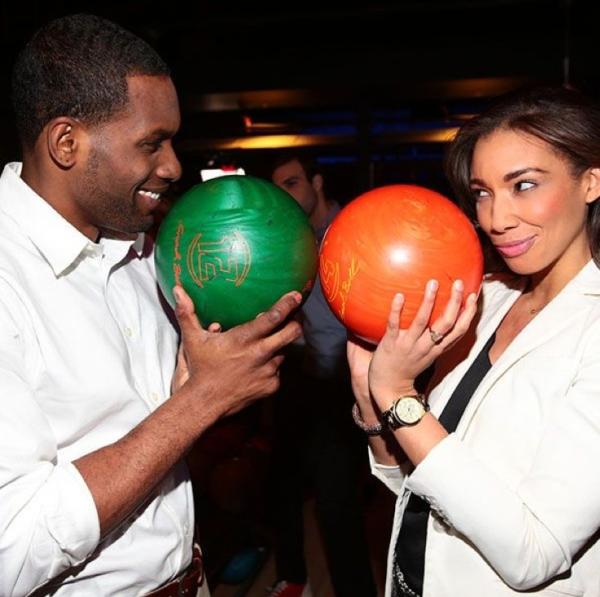 6. Paint a masterpiece.
For artistic couples, Color Me Mine in Maple Grove is a fun date night idea. The studio is filled with ceramics ready to be painted (think mugs, bowls and more). Get creative and paint an original pattern on the pottery of your choice, then leave them to be fired in the kiln. Color Me Mine is located in the Shoppes at Arbor Lakes, so you can do a little browsing either before or after your pottery session.
7. Take your date to a free summer concert.
The Shoppes at Arbor Lakes hosts a series of free concerts in the summer. The Summer Faire Concert Series features different bands playing every type of music genre from modern country rock, to jazz and blues, to alternative rock. You can check the concert schedule in advance, and don't forget to bring along lawn chairs for you and your date. Afterward, feel free to dine at one of the fabulous restaurants at the premises to wrap up the night with a delicious meal.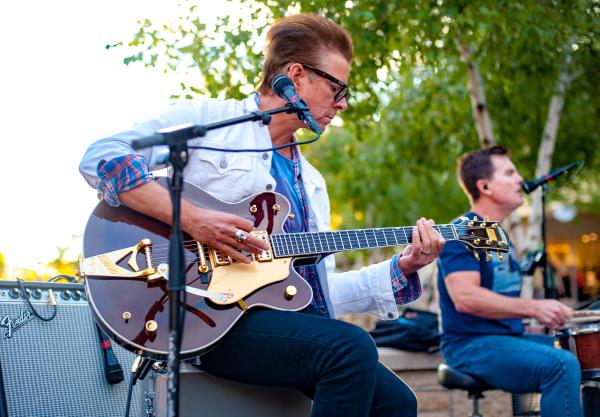 8. Go for steak.
Nothing quite sets the romantic mood than eating out at an upscale steakhouse. Dishes like rib-eye steaks and snow-crab legs are brought out to your table at Pittsburgh Blue in Maple Grove. This Zagat-rated upscale restaurant gives you and your partner an opportunity to dress up a bit for a great night out of steak, salmon, ribs and a bottle of wine to share. End the date night by sharing a slice of five-layer chocolate mousse cake.
9. The Woodhouse Day Spa.
Treat your significant other to a much-needed day at the spa. The Woodhouse Day Spa in Maple Grove is a swanky spa with lots of options for a couple's day out. The Spend a Day With Us Package, for example, includes a variety of treatments and massages you can do together.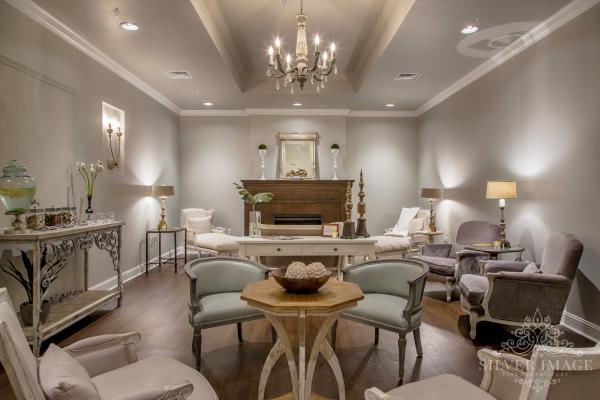 10. Stay the night.
Finally, couples who are looking for a staycation or traveling here from out of town should look at some of the area's great hotels for a romantic overnight stay.