Enjoy a two-day free street festival dedicated to the art of chalk, June 9-10
Painting, drawing, pottery, and sculpting are all popular forms of art but what about chalk? This weekend, June 9-10, Minneapolis Northwest Tourism will be presenting their 3rd Annual Chalkfest in Maple Grove—the only chalk festival in Minnesota. The free, family-friendly festival will feature chalk art from over 45 professionals, amateurs, and art enthusiasts from around the world, including local artist Shawn McCann, a co-founder of the festival and one of the 14 artists chosen to participate in the Dubai Canvas 3D Art Festival, one of the most prestigious art festivals in the world. Other visiting chalk artists participating in Chalkfest this year include Dave and Shelley Brenner, Sharyn Chan, Ruben Poncia, Adry Del Rocio, Carlos Alberto, and Alex Maksiov (check out Chalkfest's website for past art pieces).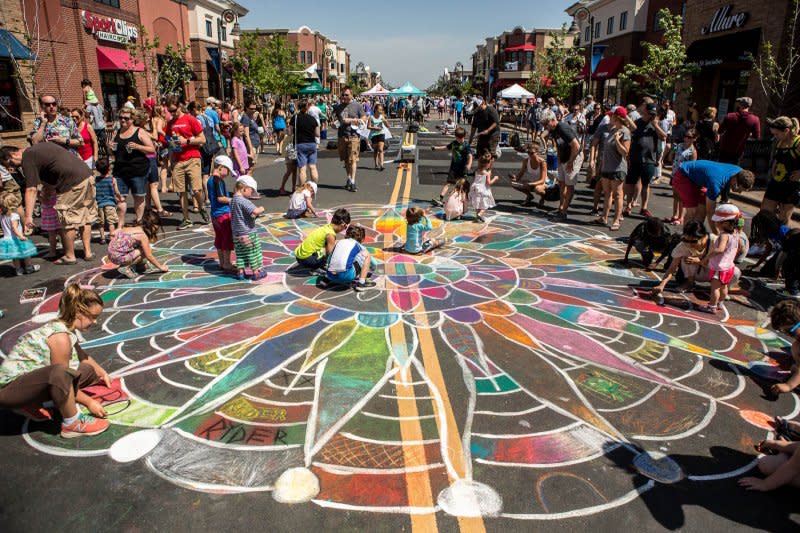 Besides seeing amazing street art along Main Street Arbor Lakes there will also be food, entertainment, and even a pavement section where visitors can draw their own chalk creations. Attendees on both days are encouraged to purchase tickets to vote for the People's Choice Awards—all tickets proceeds will go to the winning artist's prize and towards next year's Chalkfest fund. The winners will be announced on Sunday, June 10 at 5 p.m. before the street is pressure washed and reopened Monday morning.
Read the Minnesota Monthly article here.