If you plan to do Black Friday like a marathon runner, you probably already know the big-box bargains—at JC Penney (coupons for folks waiting in line before 2 p.m. on Thanksgiving Day), Best Buy (open 5 p.m. on Thanksgiving), Target (also 5 p.m. on Thanksgiving, with a map for the weird places you'll find stuff—like TVs in the fitting room), Walmart (starting 6 p.m., Nov. 27), Kohl's (5 p.m., Thanksgiving), and a slew of others.
Mall of America will make a weekend of it, opening on Black Friday at 5 a.m. Thousands of guests who enter through the north entrance receive Mystery Scratch-Off tickets for a chance to win one of 10,000 prizes (like concert tickets, gift cards, hotel getaways, high-end retail products), worth more than $200,000 in combined value. The first 200 in line get $10-$500 gift cards.
Galleria in Edina will offer shoppers complimentary cotton candy from 11 a.m. to 3 p.m. on Black Friday and Small Business Saturday, courtesy of Cotton & Whim. A live radio broadcast, featuring myTalk 107.1's Shop Girls, takes place Saturday, 11 a.m. to 1 p.m.
Metro shopping centers will be updating their websites the week of Black Friday with altered hours and deals at each store—including Rosedale Center, where new food hall Potluck stays open 11 a.m. to 9 p.m.
Until then, here's a guide to some of the markets popping up that weekend. Quick primer: "Plaid Friday" is like Black Friday, but it focuses on local and indie businesses. Small Business Saturday, held the day after, does the same. (And, at the bottom, check out alternative events if you're opting out of the crowds.)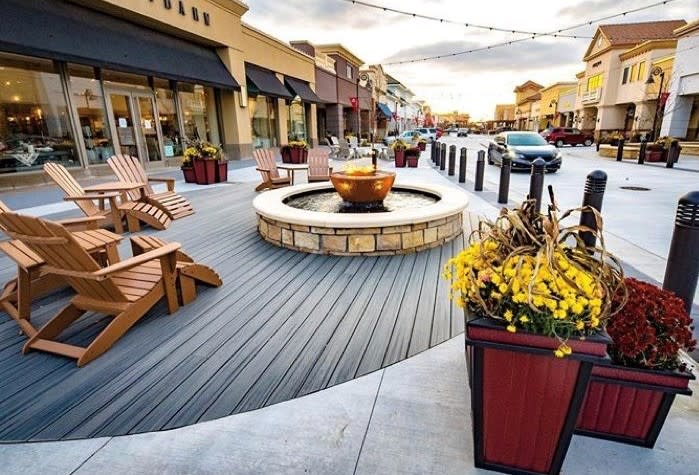 Plaid Friday/Small Business Saturday Markets
Plaid Market at the Shoppes at Arbor Lakes
When: Nov. 29-30
Where: The Shoppes at Arbor Lakes, 12459 Elm Creek Blvd. N., Maple Grove
Goods from 20 local artisans, beer in an Omni Brewing pop-up taproom, and name brands come together in Maple Grove, covering both Black Friday and Small Business Saturday.
For the full Minnesota Monthly article, click here.