1. We get creative with our winter sports.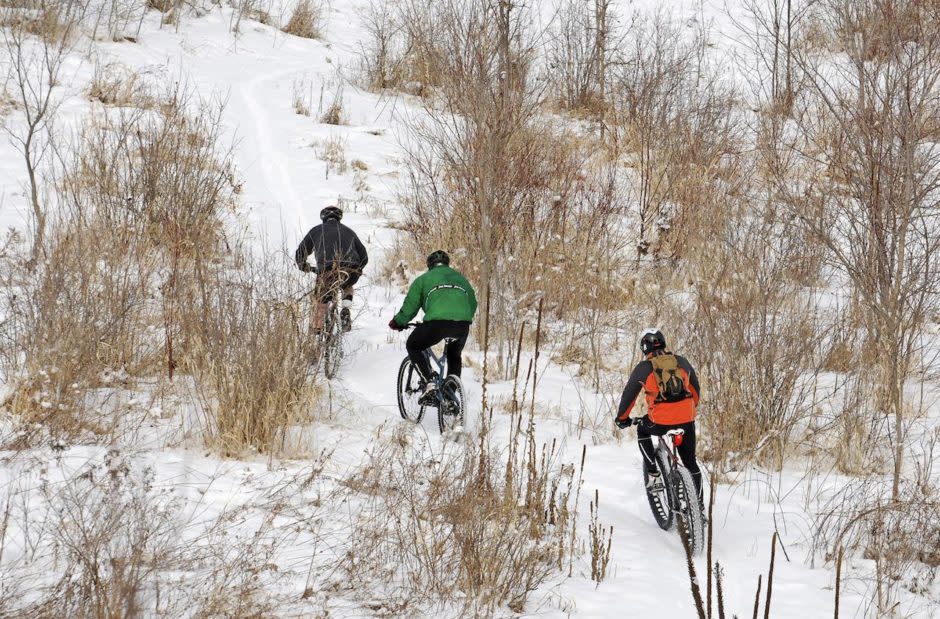 If outdoor sports like fat biking and skijoring aren't in your vocabulary, it's time you experienced a Minnesotan winter. In Minneapolis Northwest — made up of the cities of Brooklyn Center, Brooklyn Park, and Maple Grove — there are fat biking and skijoring meetups in parks like Elm Creek Park Reserve, where you can ride 13 miles of snowy trails with ease thanks to those "fat" tires on your bike rental from Maple Grove Cycling…or be pulled along on skis by your dog for an extra zippy ride.
Newcomers generally catch onto these sports pretty quickly. In fact, you might even decide to throw your hat into the ring for the Frozen Frolic Fat Bike Race. This season's event took place in December, meaning you have plenty of time to prep for the 2017 edition. See you on the Elm Creek Singletrack Trail.
2. When in doubt, skate it out.
Honest, we enjoy normal winter sports too. If you're into ice skating, Minneapolis Northwest has enough options to satisfy an Olympic athlete. One favorite spot is Maple Grove's Central Park Ice Skating Loop. Just don't go calling it an ice rink; it's an ice trail — one of only a handful in North America — that winds through the park. Rent skates and hit the ice for free.
If you like to slap a puck or two while you're on your skates, check out the Brooklyn Park Ice Arena where, needless to say, hockey is the game of choice.
3. Skiing, snowboarding, general winter merriment — it's all here.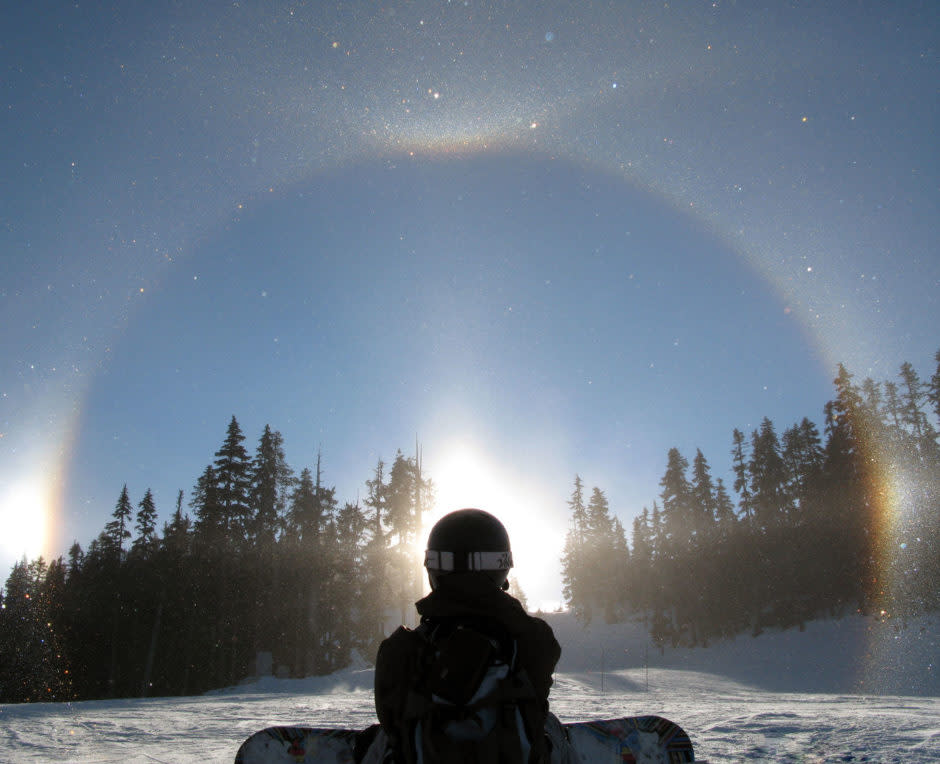 When the snow starts to fall, we Minnesotans don't mope indoors and complain about the cold. We wrap up warm and get out there, because we know that, as awesome as our parks are in summer, they get even better when they're a winter wonderland.
Head to Brooklyn Park's 160-acre Coon Rapids Dam Regional Park and go snowshoeing and cross-country skiing while watching for the local deer. Or get your friends together at the Elm Creek Chalet and take on the hills of Elm Creek Winter Recreation Area, where there's 10+ miles of cross-country ski trails, as well as beginners' snowboarding and downhill skiing.
4. Did someone say Polar Plunge?
Yep, there's an annual Polar Plunge held right here in Minneapolis Northwest. Participants leap into freezing cold water, only to resurface with the color and form of a popsicle, all to raise money for Special Olympics Minnesota. Last year, over 600 Plungers raised more than $200,000 at the Maple Grove Plunge.
To check this challenge off your bucket list, come join us on February 4, 2017. If you're feeling nervous about it, just quote Elsa from Frozen as you make the leap, and sing "The cold never bothered me anyway!"
5. Get ready to hit up some of Minnesota's best stores.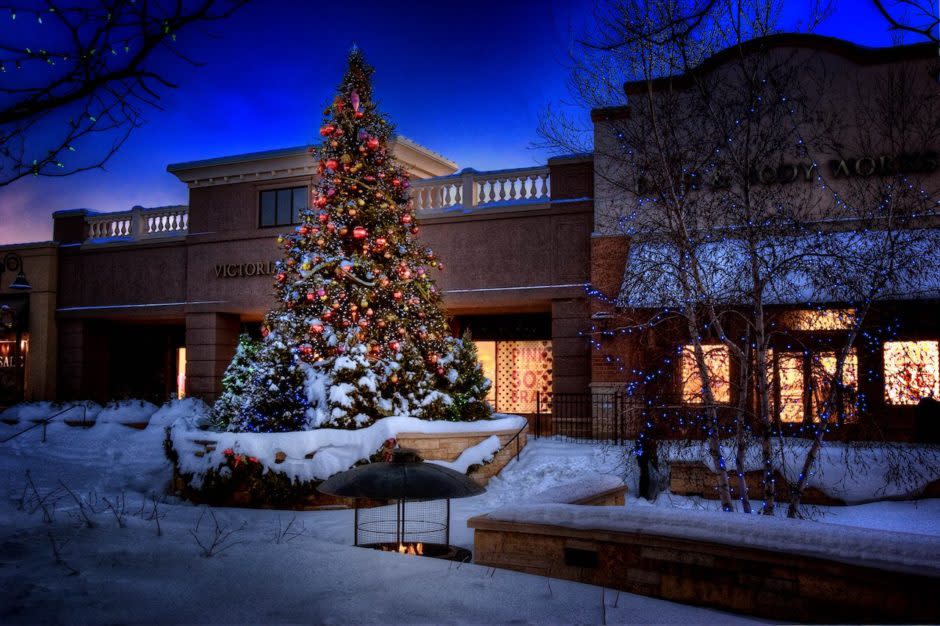 Okay, okay, we have more than just cold — you'll find cozy stores with tremendous fashion bargains at Albertville Premium Outlets. Perfect Levi's 501s and velvet boots from Nine West? Check. There's also Cabela's, home to all the outdoor and camping goods you could ever want or need, and the Arbor Lakes shopping district for bargain designer goods from stores like Nordstrom Rack.
It's true that Minneapolis Northwest isn't home to the largest mall in Minnesota, but if you combine these three shopping centers, they're serious competitors with the Mall of America in terms of retail square footage — and potential deals.
6. WhirlyBall takes bumper cars to the extreme.
If you haven't heard of it, Whirlyball combines lacrosse, hockey, and basketball…all while sitting inside a bumper car. Two teams of five players each try their best to score in the basketball-style hoop.
It's not a sport you'll be seeing at the Olympics anytime soon, but who cares when it's so much fun? It's just starting to gain traction in a handful of other states, and there's only one location in Minnesota where you can take your Whirlyball skills to the next level. That'd be WhirlyBall Twin Cities in Minneapolis Northwest. Give it a go and just try to tell us you didn't enjoy it.
7. The food scene could satisfy even the Minnesota Jolly Green Giant.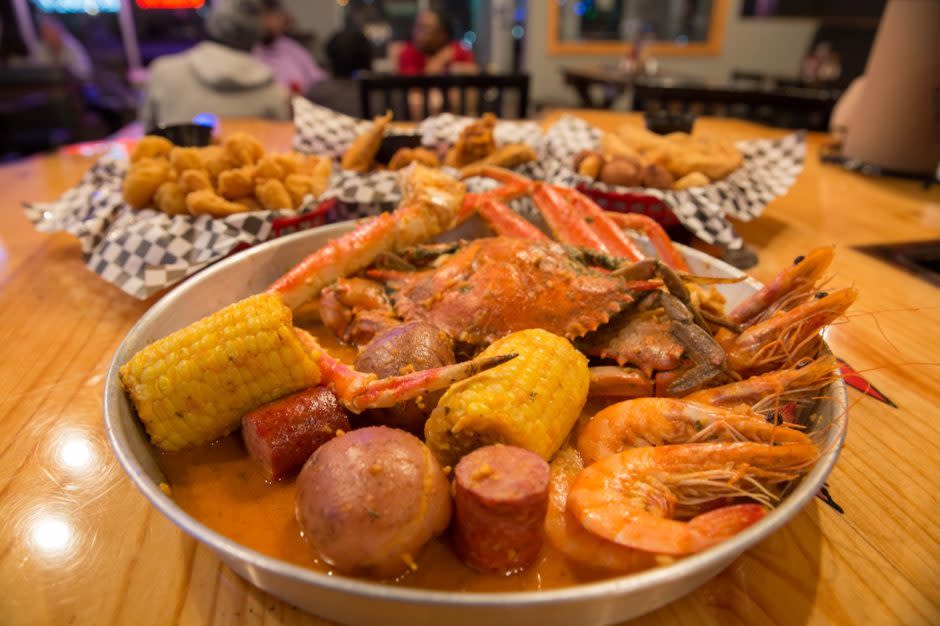 Zagat placed Minneapolis above Seattle and Miami as the 11th best food city in the country last year, so you know the dining in this part of the world is exciting. From papaya salad and roast duck curry at Lemon Grass Thai, to crawfish étouffée and fried frog legs at Crazy Cajun, and mostaccioli at Sweet Taste of Italy (all in Brooklyn Park), you'll find plenty of amazing meals in Minneapolis Northwest, too.
Tip: You'll want to check out Maple Grove's craft brewery, Omni Brewing, for wicked IPAs in the taproom. BYOF (food)!
8. It's the ideal base for exploring the Twin Cities.
Just 10 minutes or so from downtown Minneapolis, and centrally located along the major highways that keep the heart of the Twin Cities beating — the I-94, 694, and 494 — when you locate yourself in Minneapolis Northwest, you're super close to everything that makes this region buzz.
The Mall of America's 520 stores? Less than 30 minutes away. Brilliant shows at the Tony Award-winning Guthrie Theater? Even closer. Snowshoeing in Minneapolis Chain of Lakes Regional Park, or checking out paintings by Liu Dan and the modern art of the Myron Kunin Collection on display at the free Minneapolis Institute of Art? Heck yeah!
9. Our community keeps the activities going year round.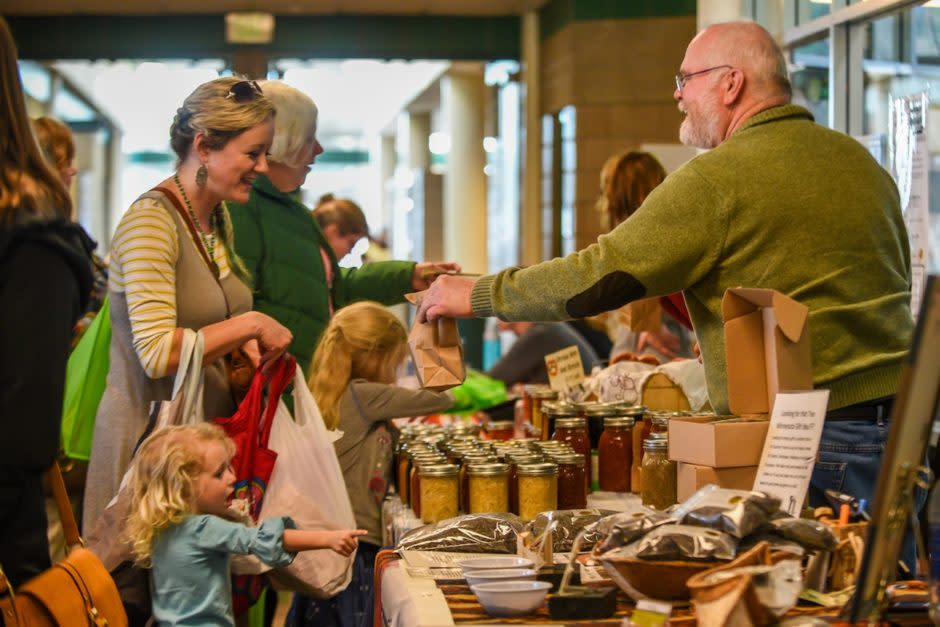 When we say "have a nice day," we mean it. You'll experience "Minnesota Nice" firsthand when you pick up fresh veggies…and jams…and pies…from the local growers at the Maple Grove Indoor Farmers Market on select Thursdays from November to May. See you there!
Check out this article on the Matador Network by Diane Germann, here: https://matadornetwork.com/trips/9-reasons-minneapolis-northwest-perfect-place-winter/.