The Central Park Ice Loop in Maple Grove is the first refrigerated ice skating trail in Minnesota and one of only a few in the whole country. Maple Grove joins the ranks of Toronto, where you'll find a similar skating trail, and Chicago, whose ice skating ribbon opened in 2014. Throughout the state and region, may find natural ice skating trails plowed over a frozen lake, but only a few refrigerated and maintained ice loops like the one in Central Park exist.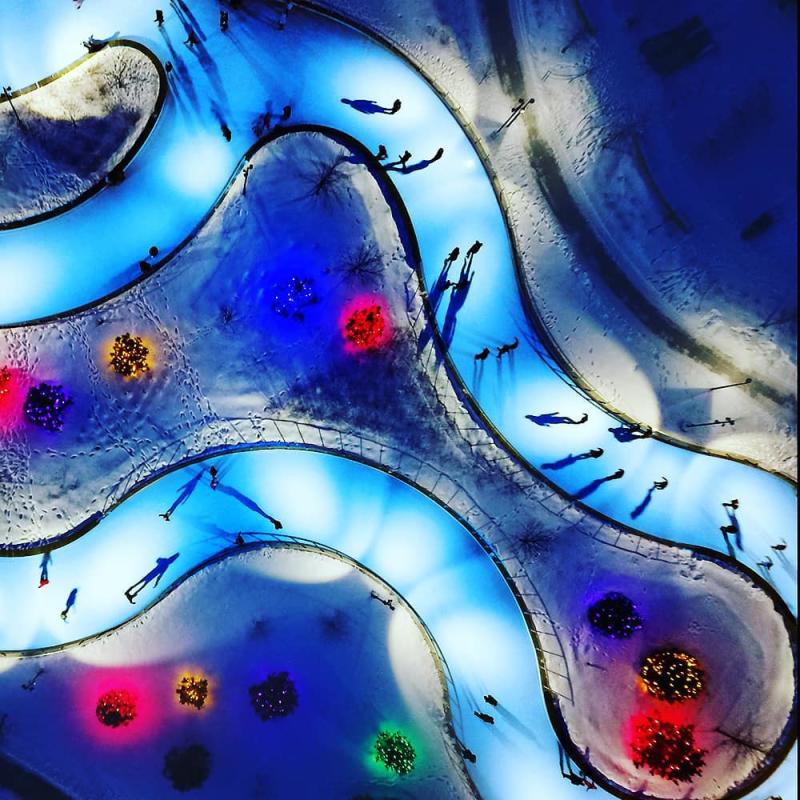 Drastically different than a traditional ice rink, Central Park's skating trail is a meandering 800' loop that winds its way through the park landscape. For comparison, a lap around a traditional hockey rink is 570'. This design offers a more sensory experience and a welcome change in scenery while skating; it feels less like skating laps and more like a stroll through the park. But like a rink, the skating loop is refrigerated and maintained by a Zamboni. This means the loop can open earlier in the season and remain open longer than most outdoor rinks, and you always get smooth ice.
The Central Park Ice Loop is perfect for kids, families, friends, couples, and anyone wanting to enjoy ice skating in a new kind of environment. Please note that due to the pandemic, the warming house and concessions are not available. Face masks are required indoors and in the restrooms. Please read further details to ensure everyone has a fun and safe skating experience!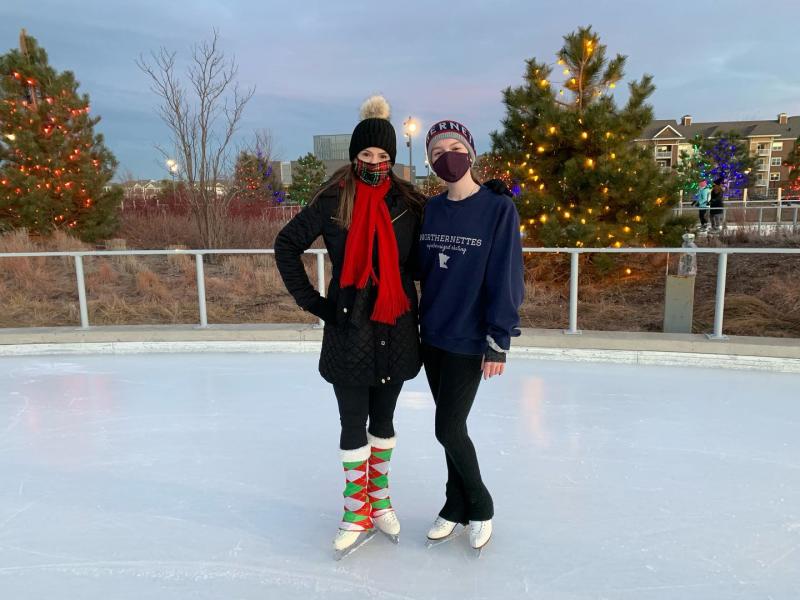 Hours & Reservations
10 a.m. - 3:30 p.m. Monday through Wednesday (no reservation required, no skate rentals available)
4 p.m. -  9 p.m. Monday through Friday (reservation required)
10 a.m. -  9 p.m. Saturday and Sunday (reservation required)
CLICK HERE to make a reservation. 
The reservation link for the following week will be posted each Thursday at 12 p.m. Reservations are on a first come first serve basis. During reservation hours, you must check in within the first 30 minutes of your reserved time slot. Check in will begin 10 minutes before each time slot. 30 minutes after each reservation, the loop will allow walk-ins if capacity allows. 
Skate Rentals
$6
Sizes youth 8J to adult 12
Hockey skates youth 12J to adult 15
Skate rentals are available during reservation times only.  
Show us your adventures at the Central Park Ice Loop on Facebook, Instagram and Twitter with the hastag #WeLoveMNW!