There's no escaping the fact that the Midwest experiences pretty cold winter temperatures and most people's reactions is to escape and fly south for some much needed winter sun!  However, despite the cold and snow, some great winter adventures can be had in the Midwest!  I called on some of my Midwest travel blogger friends to share some of their favourite Midwest winter getaways!  Whether you're looking to enjoy the outdoors, or keep warm with fun indoor attractions, I think we've got you covered!
MINNESOTA
Maple Grove, Minnesota
By Nicky from Little Family Adventure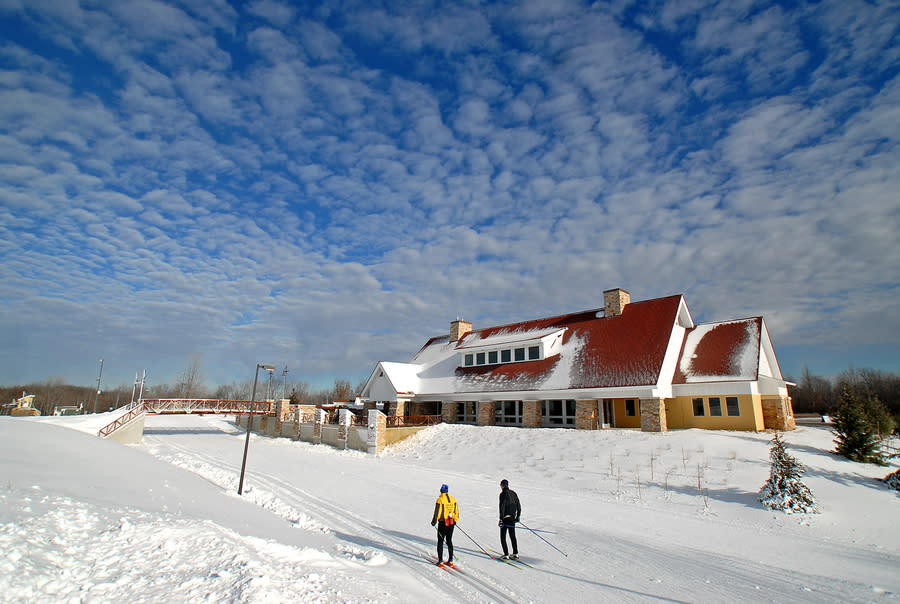 Just minutes from downtown Minneapolis is the city of Maple Grove, home to Elm Creek Park Reserve. This regional park is an outdoor treasure that few people know about. During the winter months, come out and enjoy tubing, Nordic skiing, snowshoeing, dog sledding, and snowboarding. Best of all, the prices are extremely reasonable! Lessons start at $24 and an annual ski pass is just $75. If snow isn't in the forecast, manmade snow ensures a full winter of fun. The opening of ski season is a huge event in the area. The parks hosts an annual 8k ski race, ski expo, and more the first Saturday in December. Visit their website for more information.
In addition to outdoor fun, the area has a thriving shopping and entertainment area. Visit the Shoppes at Arbor Lakes for local retailers and restaurants like Grey Duck Games & Toys and Patrick's Bakery Cafe. If you've never played Whirlyball, then a visit to Whirlyball Twin Cities is a must too! So whether you are looking for indoor or outdoor winter fun, you'll find plenty just outside Minneapolis. Discover 11 more things to do in the northwest Minneapolis suburbs.
Midwest Winter Travel Tip: There's an old Nordic saying, "There's no such thing as bad weather, such the wrong clothes." This is so true and wearing the "right" clothes means wearing layers. Invest in quality base layers to keep you warm and wick away moisture. Favorite brands include Fjällraven and Smartwool. Next add comfortable mid layers and finally great outerwear/coat.
Mall of America – Bloomington, Minnesota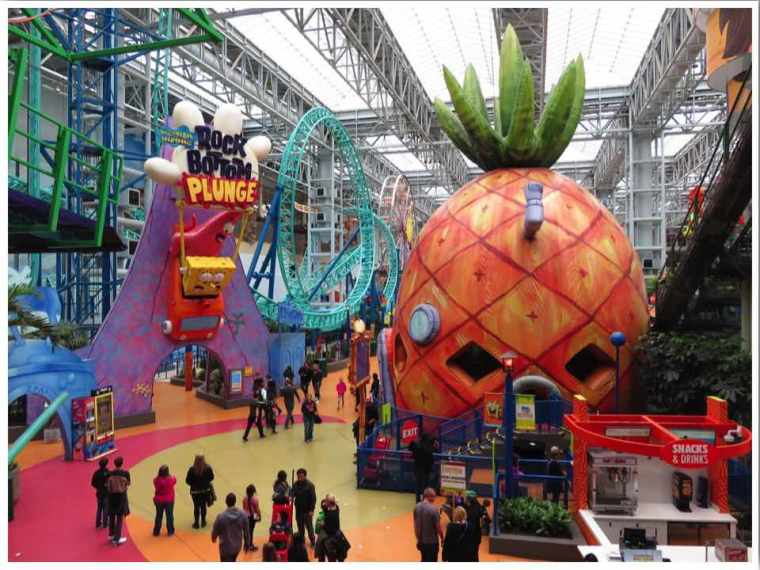 [Mall of America Rides]
The Mall of America is a great place to escape the cold Midwestern winters!  There's so much to do for all the family.  Not only are there hundreds of stores, you'll find a huge indoor theme park, complete with a high ropes climbing course and zip lines, not one but TWO mini golf courses, an escape room, an aquarium, go kart tracks and plenty of different restaurants and food outlets to choose from!
I planned my winter getaway to the Twin Cities area around the Hot Chocolate 5k/15k race.  These races take place in various cities around the US during the winter season.  Typically I had to run my 5k in a BLIZZARD but it was a fun experience and all participants receive a personal chocolate fondue kit and a cup of hot chocolate at the end of the race!  There are several Midwest locations including: St Louis, Chicago, (Minneapolis), Kansas City, Oklahoma City and Detroit.
Midwest Winter Travel Tip: The hotel I stayed at in Minnesota had snow shovels and equipment to help guests dig their car out of the snow!  You may have to wait and share with other people but it saves from having to travel with your own giant shovel!
Read the full Between England & Iowa Travel Blog article here.